Forest Stewardship Council® (FSC®) is the leading certification standard for forest-based products, founded in 1993 by a consortium of organizations, including the Rainforest Alliance, and the Rainforest Alliance continues to be the largest certifier to FSC standards. However, despite decades driving positive environmental and social impact in responsible forestry, FSC adoption and awareness continue to face challenges. Many small producers especially face the challenge of low consumer recognition of the Forest Stewardship Council (FSC) and the lack of resources to promote FSC with potential clients.
Enter the Small Business Certification Network (SBCN), which is helping tackle the lack of consumer recognition of FSC by developing marketing resources for our members. The SBCN (FSC-C125400) was founded around a project for Etsy, a global e-commerce marketplace for artisans. Etsy wanted their makers or "micro-manufactures" to be FSC certified as a part of their Living Building Challenge. A small group of producers, organized by my company American Green Consulting, earned FSC certification to produce furniture for Etsy's office in Brooklyn, New York. Since their initial launch, many of our small producers have found it challenging to promote their FSC certification due to a lack of market demand and relatively low consumer recognition of the FSC in the United States.
For many small producers, effectively marketing FSC to consumers will be the deciding factor for staying in the certification system. Although members of the SBCN sell approximately 5 million USD a year in forest-product sales, their FSC sales account for a very small percentage of overall sales. The small-scale nature of the SBCN businesses and many similar small-scale producers makes it challenging to invest heavily in marketing or to produce materials to promote FSC. I realized that for my group to promote FSC they needed practical marketing materials that they could customize and distribute to potential clients.
The Market Growth tool kit was created with the focus of creating materials for in-person selling and sales promotion (such as point-of-purchase displays and trade shows), the two most used marketing channels for their members. The materials in the toolkit include print and digital ads, a customizable press release, rack cards, table tents, brochures and pre-written social media posts and website copy. I strongly feel that anything to help our members be more successful, is something we want to try.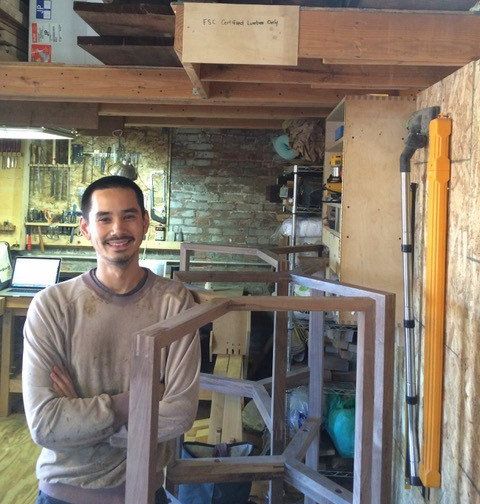 In addition to the efforts of SBCN, the Forest Stewardship Council US is also addressing consumer awareness and launched the "One Simple Action" campaign in 2016 to encourage consumers to purchase products bearing the FSC label. "One Simple Action" refers to the impact of the single, simple act of choosing to purchase FSC-certified products, which are widely available across the United States in a variety of categories, from paper goods to furniture. After consumers are exposed to basic information, research found that FSC certification has a strong influence on product purchase and retailer selection. This campaign was an important first step in promoting FSC directly to consumers and featured six publicly traded companies with high brand recognition supporting an NGO brand, including Rainforest Alliance collaborating companies International Paper and Proctor & Gamble.
These efforts to increase consumer recognition and selection of FSC certified products will be key to enabling smaller companies to stay involved in the certification system in the United States. FSC certification in the United States is a challenge. Market demand is small to nonexistent in some areas. Being a small company simply exacerbates these issues. With the combined efforts of FSC, SBCN, organizations like the Rainforest Alliance and others, it is hoped that increased consumer awareness and demand will help drive the underlying mission of sustainable, responsibly managed forests that provide positive impact for people and the planet.
Support Our Work
Create a world where people and the planet prosper together.
DONATE TODAY