The Rainforest Alliance and COICA, the Amazon's umbrella indigenous federation, have joined forces to bolster local economies so that communities can resist external pressures to clear their land. With robust, sustainable incomes, indigenous communities can afford to turn away offers to lease—and potentially degrade—their land, thereby conserving landscapes as well as their precious cultural patrimony.
In recent decades, a distinct trend toward devolving land rights to local communities has emerged across the Amazon. In Peru, for example, indigenous communities now have rights to manage more than a quarter of the country's roughly 68 million hectares of mega-diverse Amazon rainforest. But while securing rights is a critical first step, tenure alone is not enough to keep forests standing.
In countless communities with secure land tenure, like Tres Islas, Peru, forests continue to fall due to illegal, unsustainable economic activities like artisanal gold mining; the reckless, unplanned extraction of timber, which is then sold at bargain-basement prices to intermediaries; and leasing land for short-term agricultural production that leaves soils exhausted and communities without livelihoods after just a few planting cycles.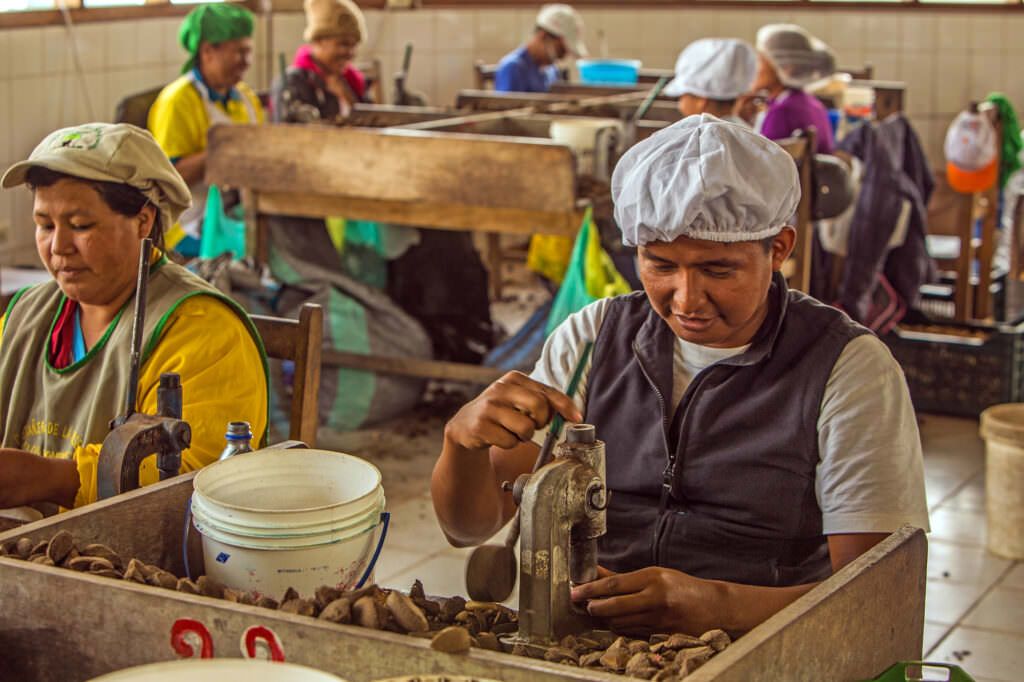 To overcome these threats and pressures, communities need better economic opportunities—opportunities that enable them to meet their basic needs today while supporting, rather than undermining, their long-term prosperity and natural patrimony. Furthermore, they need to be able to develop as they wish, in accordance with their cultural priorities.
To that end, the Amazon Basin's federation of Indigenous communities, COICA (Coordinator of Amazon Basin Indigenous Peoples) and the Rainforest Alliance signed an agreement in June to scale up such opportunities and advance sustainable economic development amongst indigenous federations.
To support this agenda, the Rainforest Alliance will apply its 10-plus years of experience advancing sustainable, competitive community forestry enterprise development in the Amazon Basin. Some of our most recent efforts include work with a cluster of native communities and producer associations in the Madre de Dios region of Peru to implement programs for integrated, forest-based economic development. This work led to improved management of more than 80,000 ha of communally held land, and we also helped the communities access more than US $900,000 in finance and secure preferential contracts for sales of over US $1.5 million in timber and non-timber forest products.
Edwin Vasquez, the president of COICA, said that gaining land rights has been a positive step for indigenous communities, but that it's imperative that they now develop initiatives to create productive, sustainable enterprises robust enough to resist third-party threats to their forests. "Implementing initiatives around non-timber forest products, wood, agroforesty—all while applying and honoring ancestral practices—will let us conserve our communal forests and generate an indigenous economy."
Support Our Work
Create a world where people and the planet prosper together.
DONATE TODAY