Together with the UTZ program and aid organization CARE, Lidl has launched a sustainability initiative in Guatemala's coffee-growing region. 'Project Guatemala' aims at strengthening the role of women and promotes productive and sustainable coffee cultivation. 92 women farmers from smallholder cooperative Agrícola Integral Acatenango (Fedecocagua) are trained in good agricultural practices and processing methods. This will enable them to increase their income from coffee and better adapt to the effects of climate change.
Since October 2018, the 'Project Guatemala' coffee is permanently available in Lidl stores across the Hamburg and Berlin areas. It was also sold temporarily as a promotional item in all stores in Germany.
Lidl commits to certified coffee
"In view of the discrimination against women and the increasing effects of climate change in Guatemala, it was especially important for us to support female farmers to help them switch to more sustainable coffee cultivation practices," explains Jan Bock, Purchasing Manager at Lidl Germany.
'Project Guatemala' is a part of Lidl's ongoing commitment to sustainable coffee. Since February 2018, Lidl has purchased 50 percent of the coffee volume for its own brands from certified farms, enabling the company to label many of their coffee products with the UTZ, Rainforest Alliance, Fairtrade or Organic seal. By the end of 2020, Lidl intends to source 100% certified coffee for their private label coffees.
Challenges for women farmers
Guatemala is highly vulnerable to climate change. Unpredictable rainfall patterns create ideal conditions for plagues and diseases, which has resulted in the coffee harvest being severely hit by leaf-rust. The World Bank indicates that nearly 60% percent of the population in Guatemala lives below the poverty line and less than 70% of women are literate (ENA, 2014). Women smallholder coffee farmers are also less likely than men to have access to land, financing, market information and technology. To this, we have to add the complexity of social norms where men have traditionally ruled family business or income.
Strengthening women-led farms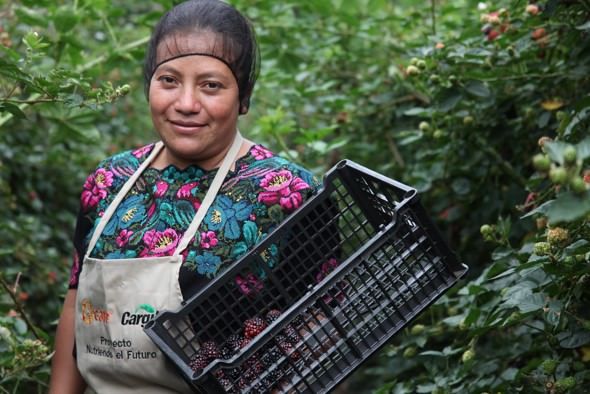 The two-year project lays a firm basis for more gender inclusiveness and women empowerment within the coffee cooperative in Guatemala and, importantly, aims at improving productivity and climate change resilience of women-managed small coffee farms.
Project activities will focus on three key areas. First of all a risk and needs assessment of the 92 women-led farms, plans for climate change adaptation and sustainable management of families and livelihoods.
Secondly, there will be activities to improve coffee productivity and income generation, such as implementing a training program on good agricultural practices, providing ongoing technical assistance, and introducing new coffee plant varieties that are resistant to rust and pest.
Finally, there will be a focus on strengthening capacities and skills for the personal, social and economic empowerment of women, for example through business development, leadership and gender awareness programs.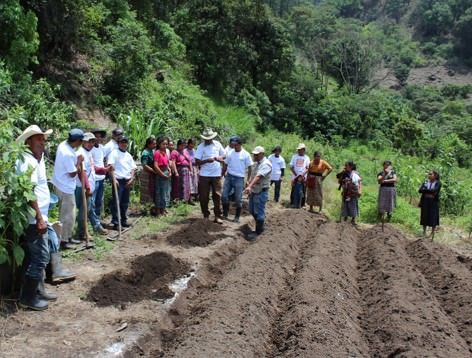 'Project Guatemala' is a great example of collaboration between various stakeholders to improve sustainability and lay the foundations for long-term change in the coffee sector in Guatemala. This not only creates a better future for women farmers and sets an example for others to follow, but also creates better conditions in which farmers can continue producing high quality coffee that benefits everyone.
Support Our Work
Create a world where people and the planet prosper together.
DONATE TODAY