Introducing Costa Rican pro surfer Carlos Cortes and his partner Liz Paniagua. The husband-wife-apiarist-activist team is part of a growing movement working to save bees from the global crisis of colony collapse.
Their bee rescue organization, Api-Agricultura, works with a model Rainforest Alliance Certified banana farm in Costa Rica to save bee colonies from destruction and educate local communities about the importance of bees. By encouraging others to live in harmony with nature, Carlos and Liz exemplify the Costa Rican ethos of "pura vida."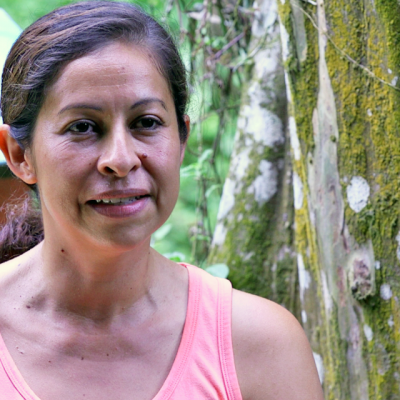 Their message to the world: Bees are nature's unsung heroes. Their honey is delicious and medicinal, but their pollinating prowess makes them essential to the circle of life. In fact, about 75% of the world's food crops—including avocados, broccoli, cherries, oranges, lemons, squash, and strawberries—depend on bees and other pollinators, to the tune of US$235 billion and US$577 billion worth in annual global food production.
Conventional agriculture practices—including overuse of agrochemicals and habitat destruction—are killing off bee populations around the world, bringing us closer to the brink of a pollination crisis. Yet there is reason for hope; sustainable farming methods used on Rainforest Alliance Certified farms support the biodiversity that is essential to bees, and to humans too.
Support Our Work
Create a world where people and the planet prosper together.
DONATE TODAY