Agriculture drives 80 percent of tropical deforestation; that deforestation combined with crop cultivation and livestock production generates as much as 25 percent of the world's total greenhouse gas emissions. Maximizing harvests on existing cropland is critical to global food security, wildlife conservation, and climate stability.
In the late 1980s, when two of our founding staff members began working in Central America, the region was in the grip of a deforestation crisis. Ranchers and smallholders razed forests to make way for cattle. Coffee farmers chopped down trees shading their crop, converting their land to open monoculture.  Banana companies destroyed rainforest to expand their plantations. And subsistence farmers slashed and burned, eked all they could from the poor-quality tropical soil, then slashed and burned again in order to survive.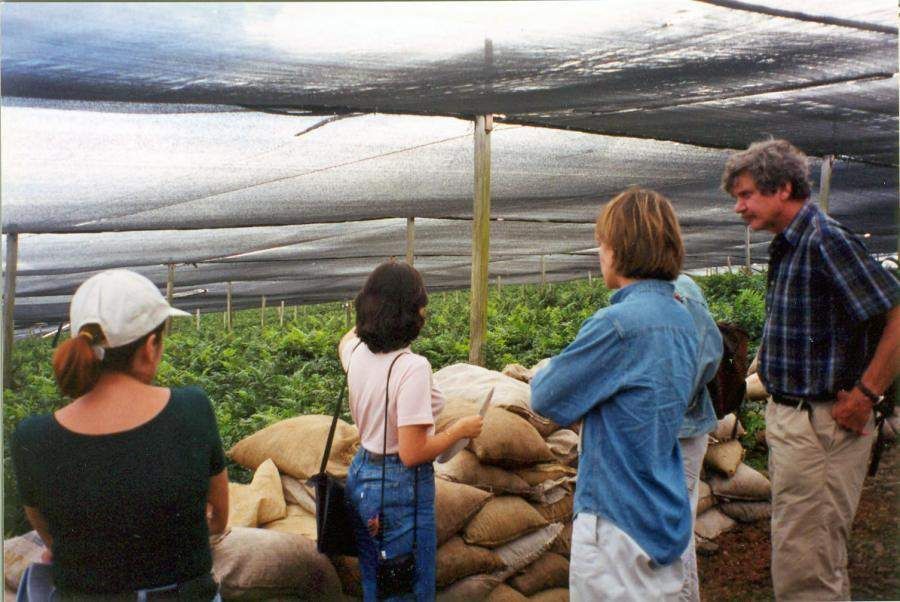 For those who were ecologically aware, it was a landscape of catastrophe. The remnants of fallen trees smoldered in newly created pastures. Rivers ran thick with mud, caused by erosion from land stripped of its protective forest cover. Overuse of pesticides poisoned farmers, wildlife, and waterways. Banana plantation workers suffered poor conditions and had minimal rights, while independent farmers struggled to stay afloat by growing cash crops like coffee and cocoa. Destructive farming practices had become entrenched in the absence of guidelines to conserve natural resources, protect farm workers, or help smallholders find secure economic footing.
Rather than launch protests or boycotts—tactics employed by other environmental organizations—the Rainforest Alliance took a radically different approach. We decided to work with farmers and companies, as well as scientists,government agencies, and—critically important—local NGOs, to find a new way forward. Drawing on the expertise of this wide range of partners, we developed the first set of principles for sustainable agriculture. In 1997, we co-founded the Sustainable Agriculture Network (SAN), a coalition of local conservation and rural development NGOs, to craft a sustainable-agriculture standard that balances environmental conservation, farm economics, and the well-being of workers and farming communities. The result is the SAN standard—the set of criteria used for Rainforest Alliance certification—an enduring system that promotes environmental and social practices that protect standing forests and local waterways, boost productivity, eliminate and/or strictly regulate the use of toxic agrochemicals, and support the rights and well-being of workers.
In 1993, two banana farms in Costa Rica and another in Hawaii met the rigorous new standard and earned Rainforest Alliance certification. The following year, a coffee farm in Guatemala was certified; we began working with a SAN member organization in Ecuador on cocoa and with a Colombian NGO on flowers. In response to growing interest on the part of farms, companies, and consumers around the world, the SAN has spearheaded innovation and maintained integrity for the standard, which now covers nearly 100 crops, for the past 20 years. Rainforest Alliance training and certification have since been embraced by some of the world's leading companies, including Chiquita Brands, Dunkin Donuts, Lavazza, Mars, McDonald's, Nescafé, and Unilever—corporate partners that are critical to achieving the scale of agricultural transformation required to significantly rebalance vulnerable landscapes.
Empowering farmers through organization and training has been key to the success of the system. The Rainforest Alliance always partners with SAN member NGOs or other local agricultural experts who are fluent in the ecology, law, language, and customs of each region, to provide vital lessons on the topics farmers care most about: efficient farm management, integrated weeding and pruning methods, sanitation and wastewater treatment, indigenous land rights, gender equity, and financial literacy. In recent years, climate-smart agriculture has become the training topic most popular among farmers in vulnerable regions.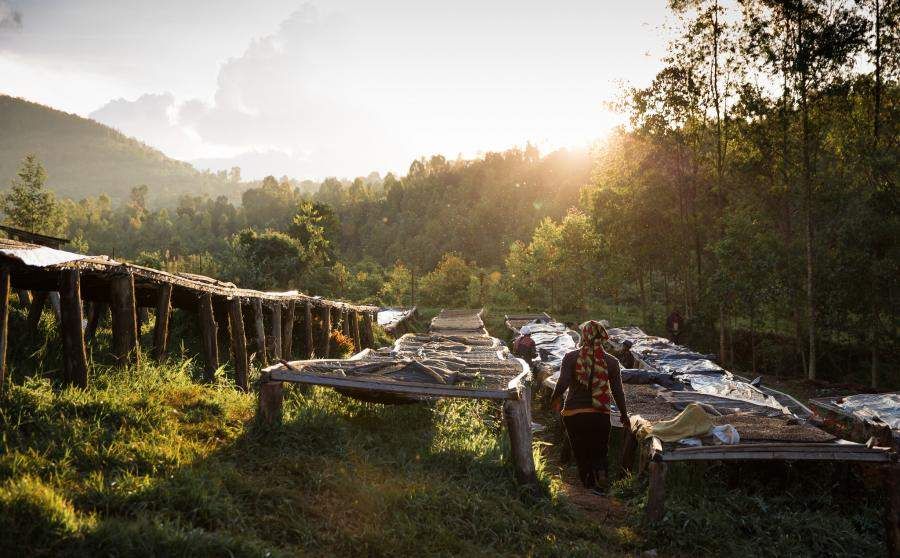 All told, the Rainforest Alliance and the SAN have trained more than 1.2 million farmers around the world in sustainable land management, covering more than four million acres (1.6 million ha) of land. While this is certainly an impressive number, to us it is only the beginning. With a projected global population of 9.8 billion by 2050, balancing forest conservation and food production has never been more critical. We're working harder than ever to expand both our toolkit for transformation and our alliance for a better tomorrow.
1991
Working with farmers, agricultural companies, scientists, government agencies and other stakeholders, the Rainforest Alliance and local NGO partners created the first principles and criteria for sustainable agriculture. Two years later, Platanera Río Sixaola, a banana farm in Costa Rica, became one of the first Rainforest Alliance Certified farms in the world. The 495-acre (200 hectares) farm, now certified to the SAN Standard, has maintained a 98 percent compliance rate and boasts cutting-edge innovation, including the production of its own electricity through solar panels.
1997
In collaboration with conservation groups in Latin America, the Rainforest Alliance co-founded the Sustainable Agriculture Network (SAN) to develop and maintain a rigorous agricultural standard that enshrines environmental, economic, and social sustainability into a single comprehensive system. The SAN standard, used for Rainforest Alliance certification, contains strict prohibitions on cutting down trees, as well as detailed criteria on soil health and water protection, wildlife protection, farm management, and the rights, safety, and well-being of farm workers.
2011
El Platanillo in Guatemala became the world's first Rainforest Alliance Certified coffee farm to adopt the climate-smart criteria that were formally integrated into the SAN standard and all of our training programs this year. These include on-farm practices such as: the planting of trees and bushes along waterways to protect water quality; the treatment of wastewater caused by agricultural processing; the use of organic fertilizer and composting for soil health and drought resilience; manual weed removal, which is better for soil and reduces greenhouse gas emissions; landscaping to prevent erosion, and agroforestry for forest-friendly crops like coffee and cocoa.
Support Our Work
Create a world where people and the planet prosper together.
DONATE TODAY