Juan Jiménez, his wife Julia Cabrera, and their two children have successfully restored ecosystems and biodiversity on their Rainforest Alliance Certified coffee farm in Cajamarca, Perú. Their farm is now more productive, resilient to the impacts of climate change, and hospitable to wildlife.
Small-scale farmers like Jiménez and Cabrera run the vast majority of the world's 12.5 million coffee farms; in fact, almost three-fourths of the world's coffee comes from small farms such as theirs. The Rainforest Alliance works with more than 400,000 certified coffee producers in Latin America, East Africa, and Asia—most of them smallholders—covering an estimated 1 million hectares of land.
But coffee growers face many challenges, including rising temperatures, plant diseases, climate shocks, and unstable prices. The Rainforest Alliance works to better position coffee farmers by connecting them with responsible markets, and by providing trainings in climate-smart and regenerative growing practices that boost yields and incomes. Our certification program also promotes innovations like digital record-keeping; requirements for coffee buyers to invest in sustainable production; and a continuous improvement model that incentivizes farmers to move forward along the path of sustainability.
Sign up for useful tips to green your life and protect our planet.
And since the well-being of farmers and workers is vital to the sustainability of any agricultural business, the Rainforest Alliance certification program also promotes the human rights of those working in the coffee sector.
Here are some of the ways in which we work to make the coffee sector more sustainable:
Human Rights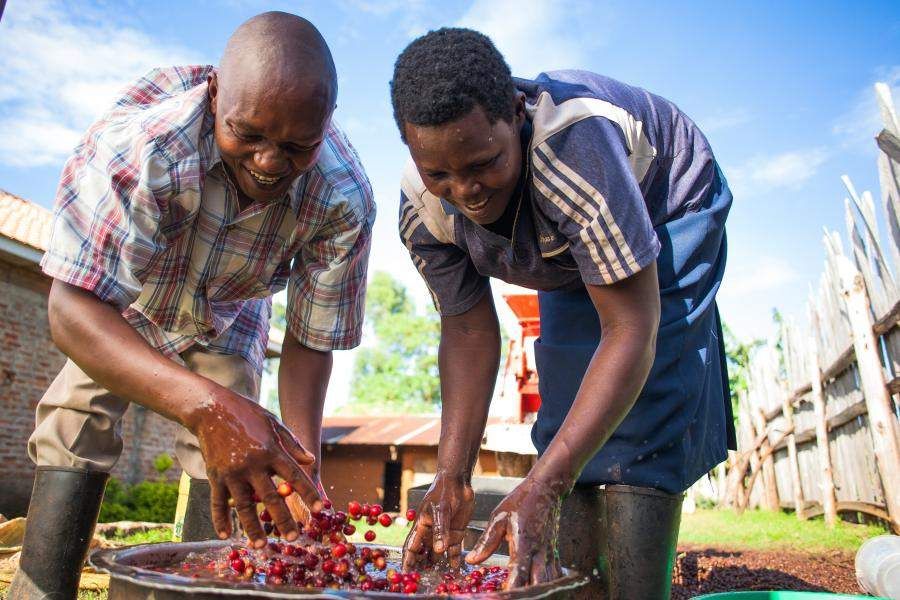 While significant progress has been made on human rights in the agriculture sector, instances of child labor, forced labor, discrimination, and workplace harassment can still be found in the production of many foods, including coffee. Outright bans often prove ineffective, inadvertently driving abuses underground and making them harder for auditors to find. This is just one reason the Rainforest Alliance certification program has adopted a risk-based assess-and-address approach that promotes human rights through prevention, community awareness and engagement, and continuous improvement.
With regards to child labor, for example, our certification program requires farms to set up an internal committee focused on prevention; when a case is found, the farm or company must support the family in remediating the problem—whether by locating a birth certificate to register for school or improving the household income or other measures.
Our certification program similarly gives farms and companies tools to understand and address gaps in gender equality in their operations. To incentivize continuous improvement, it allows companies and farms to choose some of their own progress indicators. Ugandan coffee exporter Kyagalanyi Coffee, for example, already runs a robust gender program that encourages husbands and wives to collaborate on household plans. Therefore, to measure improvement on gender they note the number of families who've given wives an equal say in how income is earned and spent.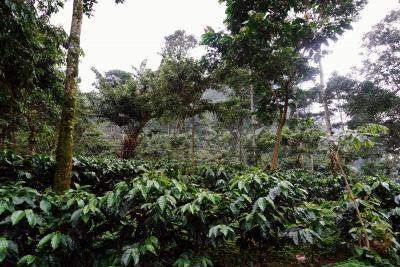 Climate
Coffee cultivation is particularly vulnerable to the impacts of climate change. Rising temperatures contribute to the proliferation of the fungus known as coffee rust, which has wiped out entire farms in Latin America, and to that of the destructive coffee berry borer pest. And because coffee can only be grown in a certain temperature range, global heating is forcing some farmers to move to higher elevations—or out of the business altogether.
Our certification program promotes climate-smart growing methods. The Rainforest Alliance provides an assessment of local climate vulnerabilities before creating a tailored action plan (that's the "smart" part—it's not a one-size-fits-all approach). For coffee farmers, building resilience can mean planting native shade trees, which protect crops from excessive sun, harsh winds, and strong rains. Applying just the right amount of pesticides and fertilizers—and at the right time of year—is also critical, as overuse only increases costs and kills beneficial insects. Farmers can plant cover crops between coffee rows, thereby improving the soil's absorption and humidity retention, allowing the roots of the coffee plants to access water from deep in the earth in times of drought.
Rising temperatures and uncertain rains have become a severe challenge for the Loyola Estate/Joseph Coffee Curing Works in Tamil Nadu, India. But for the last seven years, the certified estate has adopted techniques like mulching and protective irrigation to deal with climate risks. Even more impressively, the family-run estate has covered more than 50 percent of its growing land with native tree species such as pink cedar, jackfruit, and malabar plum.
Evelyn Nyawira, a certified coffee farmer in Mutira, Kenya, explains that in Rainforest Alliance trainings, she and her neighbors "learned to prepare our lands to prevent water erosion. We were shown how to plant shade trees, and how to protect our coffee from drying out when it's extremely hot because of climate change." She adds that using more sustainable methods resulted in better coffee quality and improved livelihoods.
Climate-smart programs also center the improvement of farmer livelihoods.
Livelihoods
International coffee prices have been extremely volatile in recent years, severely straining the livelihoods of producers. For most of 2020, coffee prices sagged 30 percent below the average price level of the previous ten years, making it impossible for farmers to even meet their production costs. And while prices have since improved, they aren't stable enough for farmers to make long-term investments in their businesses.
Certification aims to help coffee farmers improve their productivity and profitability using more sustainable methods and better farm management. Fertilizing with more precision, using methods such as soil sampling, can reduce nitrogen emissions, and improve soil health—while at the same time improving yields and incomes. Diversifying income streams can help, too. Three studies1 published in the last five years show that income from coffee production on certified East African small-scale farms is 179 percent higher on average than on non-certified farms.
But embarking on a sustainability journey can be costly for farmers, which is why our certification program takes steps to distribute the financial burden along the supply chain. The program requires companies to make Sustainability Investments (SI), cash or in-kind investments to certified farms that support the implementation of more sustainable methods. In addition, companies must pay a Sustainability Differential (SD), a cash payment to certified farmers over and above the market price for their crops. Our certification program also includes measures to help farm workers attain a better standard of living.
Forests and biodiversity
The Rainforest Alliance has been working to protect the world's forests for more than 30 years. With our strengthened certification program we've introduced even more innovations and enhanced requirements to do that with even more impact. We not only prohibit deforestation, but also the destruction of all ecosystems, including wetlands and peatlands. Farmers must increase native tree cover, and provide geolocation data for risk maps that show deforestation hotspots, and more. While farming often harms biodiversity, it can also add to nature's richness.
The 1,000-hectare Aquiares Estate Coffee in Costa Rica, which sits between the country's largest protected area and a volcanic mountain range, is a stellar example of how farming practices designed to boost biodiversity and nourish soil can restore the overall health of an ecosystem. General Manager Diego Robelo says that since the farm began its sustainability transformation with the Rainforest Alliance 17 years ago, it has gone from using a full-sun monoculture approach to cultivating coffee under the shade of native trees. As the largest Rainforest Alliance Certified coffee farm in Costa Rica, Aquiares has been a pioneer in sustainability, planting more than 50,000 trees and effectively connecting two important wildlife corridors. Now the farm boasts 76 different native tree species and 140 bird species—103 of which hadn't been seen before Aquiares began working with the Rainforest Alliance.
---
1 Three Studies: Mitiku et al. 2017, van Rijsbergen et al. 2016, Akoyi and Maertens 2017
Support Our Work
Create a world where people and the planet prosper together.
DONATE TODAY