The Innovation Fund was established to honor Robert W. Wilson, who helped the Rainforest Alliance by making significant philanthropic commitments that inspired others' generosity and leveraged our impact on a global scale.
The Innovation Fund also acts as a catalyst, allowing the Rainforest Alliance to explore new initiatives to respond quickly and responsibly to emerging challenges and opportunities.
Thanks to the Robert W. Wilson Innovation Fund, the Rainforest Alliance undertakes efforts across the globe that expand our scope of impact by delivering greater value to our stakeholders and creating more substantial benefits in the ecosystems and communities where we work.
Help the Rainforest Alliance respond quickly and responsibly to emerging opportunities that address the planet's ever-changing needs.
About Robert W. Wilson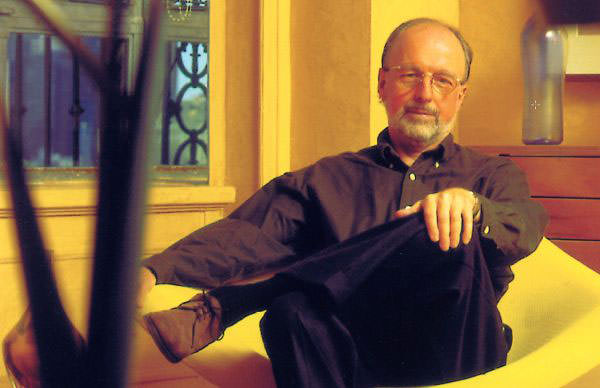 Robert W. Wilson, a lifelong philanthropist and advocate for the planet, was a dedicated supporter and friend of the Rainforest Alliance. Mr. Wilson's generosity over the years has helped empower communities through responsible land management and allowed businesses to improve their interactions with natural resources and wildlife. His life's work represents a multifaceted commitment to improving our world.
Innovation Fund Projects
Climate Change Resilience
The Rainforest Alliance's Climate Program uses support from the Innovation Fund to advance early-stage interventions and business development to build climate change resilience among agricultural and forest communities. These include the development of new strategies and activities to promote climate change adaptation by building on our scientific research, strengthening internal capacity, and preparing producer-oriented tools for implementation.
The Innovation Fund enables the Rainforest Alliance to bring climate change tools to more businesses and communities around the globe, including new technical assistance methods and business models to foster financial stability.
Sustainable Finance Initiative
With support from the Innovation Fund, the Sustainable Finance Initiative conducted market research and designed its Cocoa Rejuvenation Finance Project, a multi-phase, multi-partner sustainable cocoa finance project initiated in Côte d'Ivoire to help smallholder cocoa farmers gain access to long-term loans in order to rejuvenate their farms and boost yields. These improvements are necessary to increase cocoa farm productivity, ensure sustainable cocoa supply, and improve cocoa farmer livelihoods in Côte d'Ivoire.
Building on this work, the Sustainable Finance Initiative, along with other partners, will test the development and the implementation of a small-scale multi-party technical assistance and investment facility that will eventually be scaled-up to finance 10,000 cocoa farm rejuvenation projects across Côte d'Ivoire.
Water Activities
Innovation Fund support allows us to develop a focused approach to water management that trains farmers on best water management practices and techniques to protect wetlands, streams and lakes on their own property and/or on neighboring land. We are building on our current technical assistance and training platforms to engage broader networks of farms, forestry operations and tourism businesses in each test region.
By addressing water issues at the landscape level, we can increase our impact on the ecosystem as a whole – and by testing these modules in biodiversity-rich areas, such as critical landscapes in Africa, Asia and Latin America, we can replicate our successes on a broader scale.