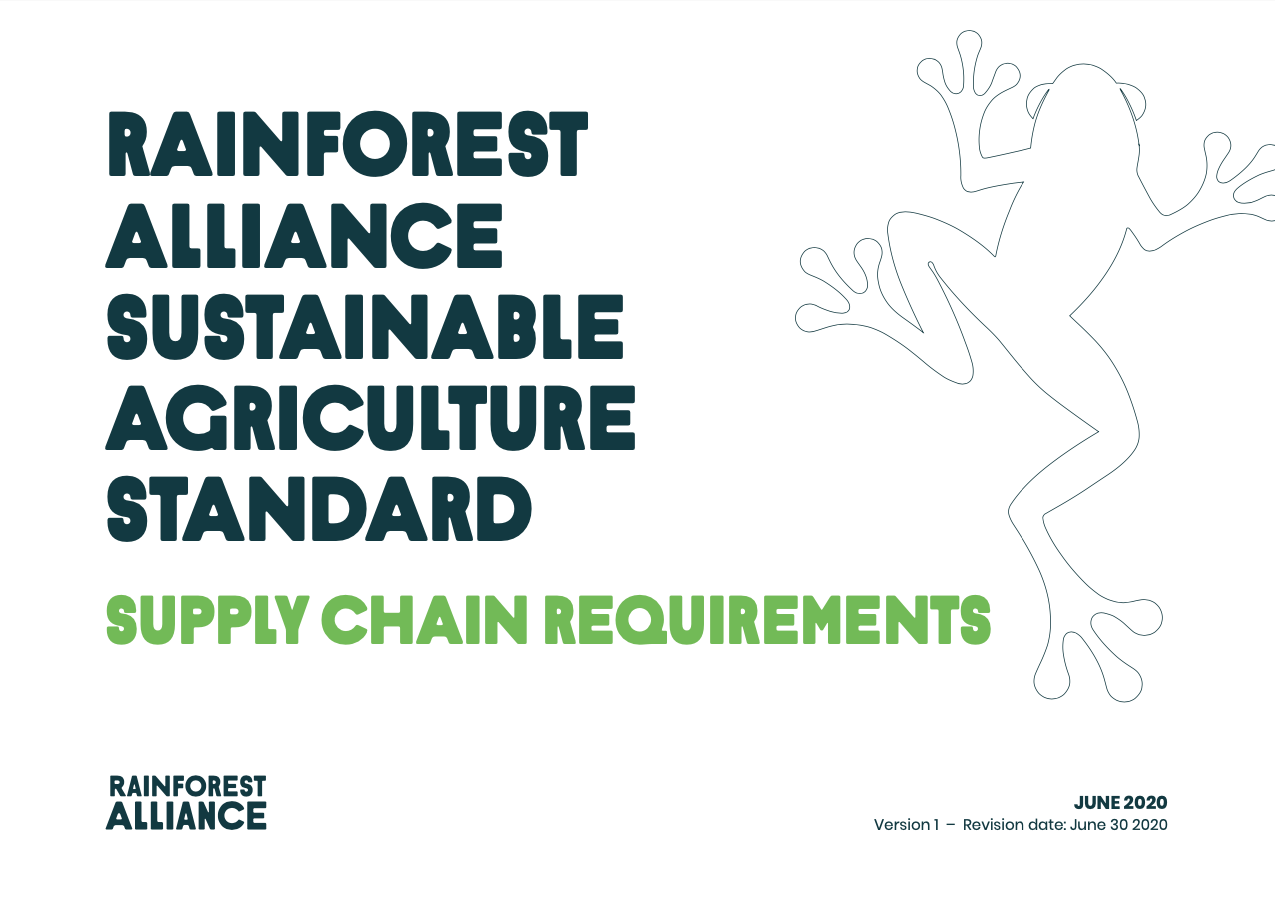 Standard di certificazione
Standard di Agricoltura Sostenibile 2020: Requisiti di Filiera
I requisiti di filiera dello Standard di agricoltura sostenibile introducono svariate innovazioni, tra cui un pacchetto contestualizzato di criteri adattat alle circostanze di ciascun titolare di certificato una valutazione del rischio rafforzata per identificare e gestire i rischi legati alla sostenibilità ma anche requisiti di responsabilità condivisa per premiare gli agricoltori che producono in modo sostenibile e puntare agli investimenti per conseguire gli obiettivi di sostenibilità.
Visualizza le versione aggiornate di questo documento. >
The current valid version is accessible through the download button, below.
Choose a language to view this Standard di certificazione:
Topics: