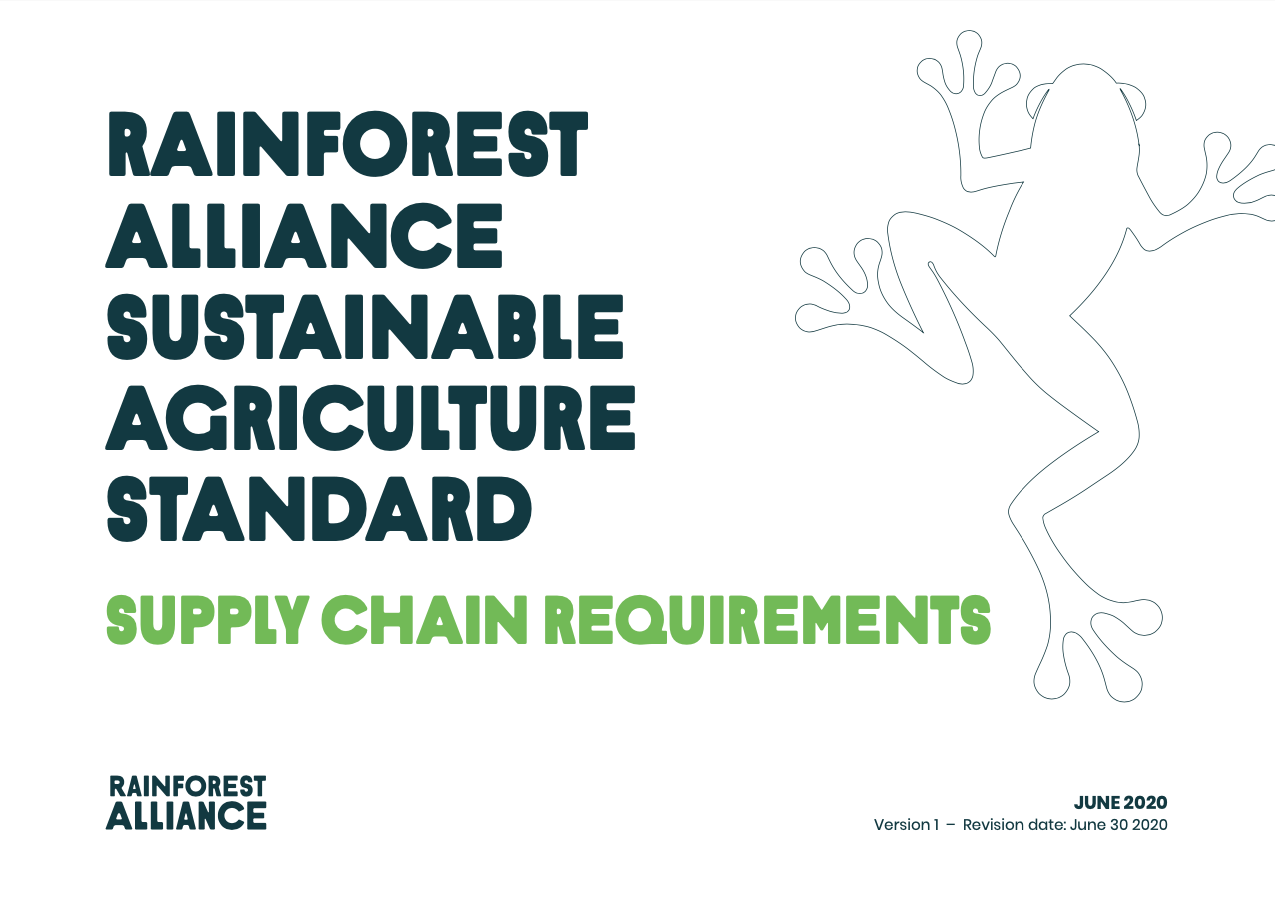 Sertifikasyon Standardı
2020 Sustainable Agriculture Standard: Supply Chain Requirements
Sustainability shouldn't stop being a focus after the farm gate, and buyers in certified supply chains must provide increased support to farmers to work more sustainably. With the Rainforest Alliance's 2020 Certification Program, we're aiming to foster not only transparency but also responsible business practices by companies throughout the supply chain.
Bu dökümanın gelecekteki versiyonlarını görüntüleyin >
Güncel geçerli versiyona aşağıdaki indir butonu ile ulaşabilirsiniz.
Choose a language to view this Sertifikasyon Standardı: