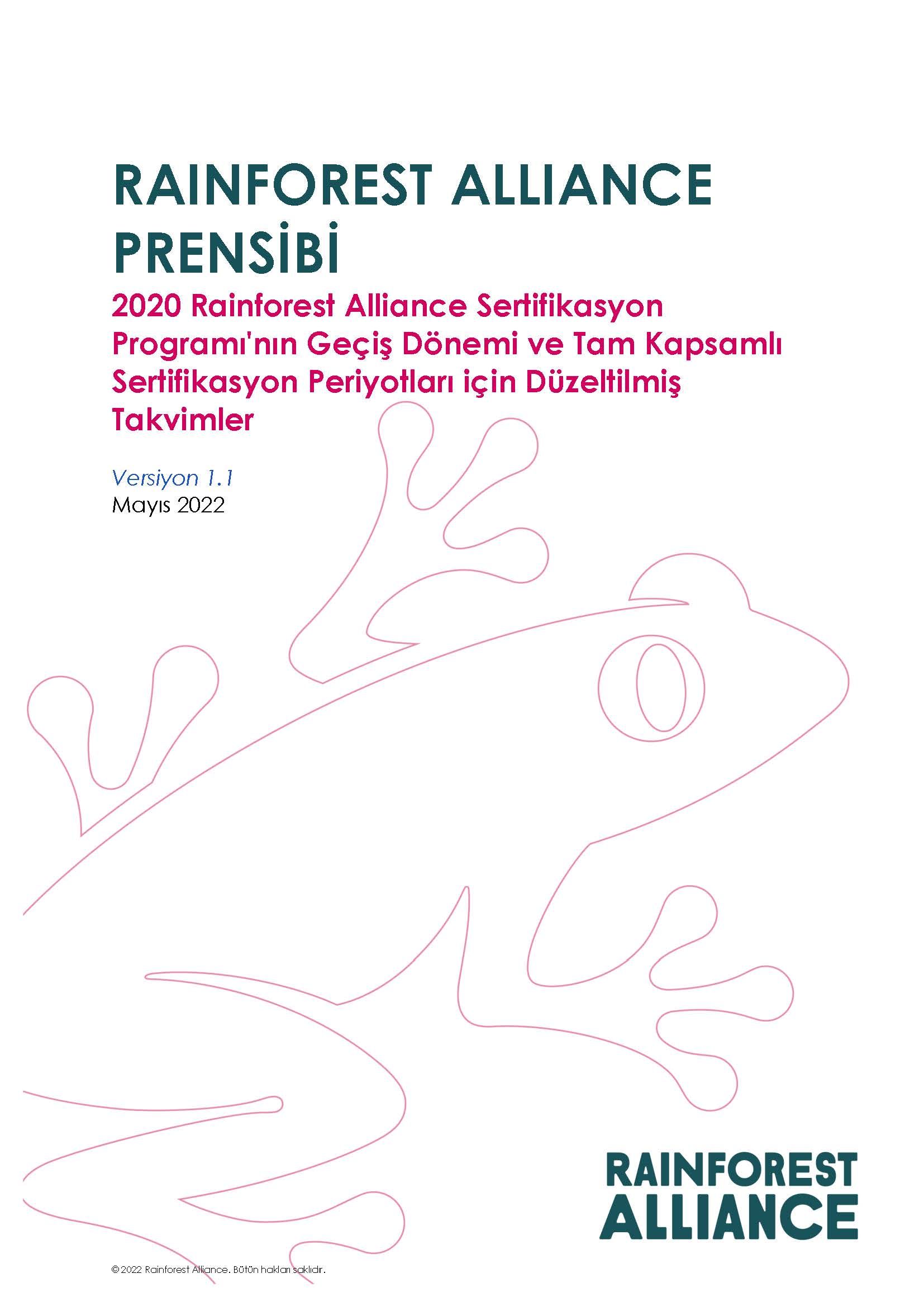 Policies and rules
2020 Rainforest Alliance Sertifikasyon Programı'nın Geçiş Dönemi ve Tam Kapsamlı Sertifikasyon Periyotları için Düzeltilmiş Takvimler
DISCLAMER: please be aware that the allocation process of Certification Bodies for audits is suspended in Côte d'Ivoire. Therefore, any reference to this allocation in Côte d'Ivoire in any documents is to be disregarded.
2020 Rainforest Alliance Sertifikasyon Programının Geçiş ve Tam Sertifikasyon Döngüleri için Düzeltilmiş Zaman Çizelgeleri, sertifika sahiplerini 2020 Sertifikasyon Programına geçiş konusunda daha fazla desteklemek için tanıtıldı.
Arazi sertifikası sahipleri, standardın temel gereksinimlerinin uygulanmasına odaklanmak için 30 Haziran 2023'e kadar ek bir geçiş yılından yararlanır. İlk geçiş denetiminin tamamlanma süresi de 30 Eylül 2022'ye kadar uzatıldı.
Geçiş denetimine ihtiyaç duyan veya geçiş denetimi yaptırmayı seçen tedarik zinciri sertifika sahipleri de geçiş denetimlerini tamamlamak için 30 Eylül 2022'ye kadar uzatılmış bir süreden yararlanır. Diğer tüm tedarik zinciri sertifika sahipleri, üç yıllık riske dayalı denetim döngüsünden yararlanmak için 1 Temmuz 2022'den itibaren tam sertifikasyon döngüsüne başlar.
Choose a language & version to view this Policies and rules: