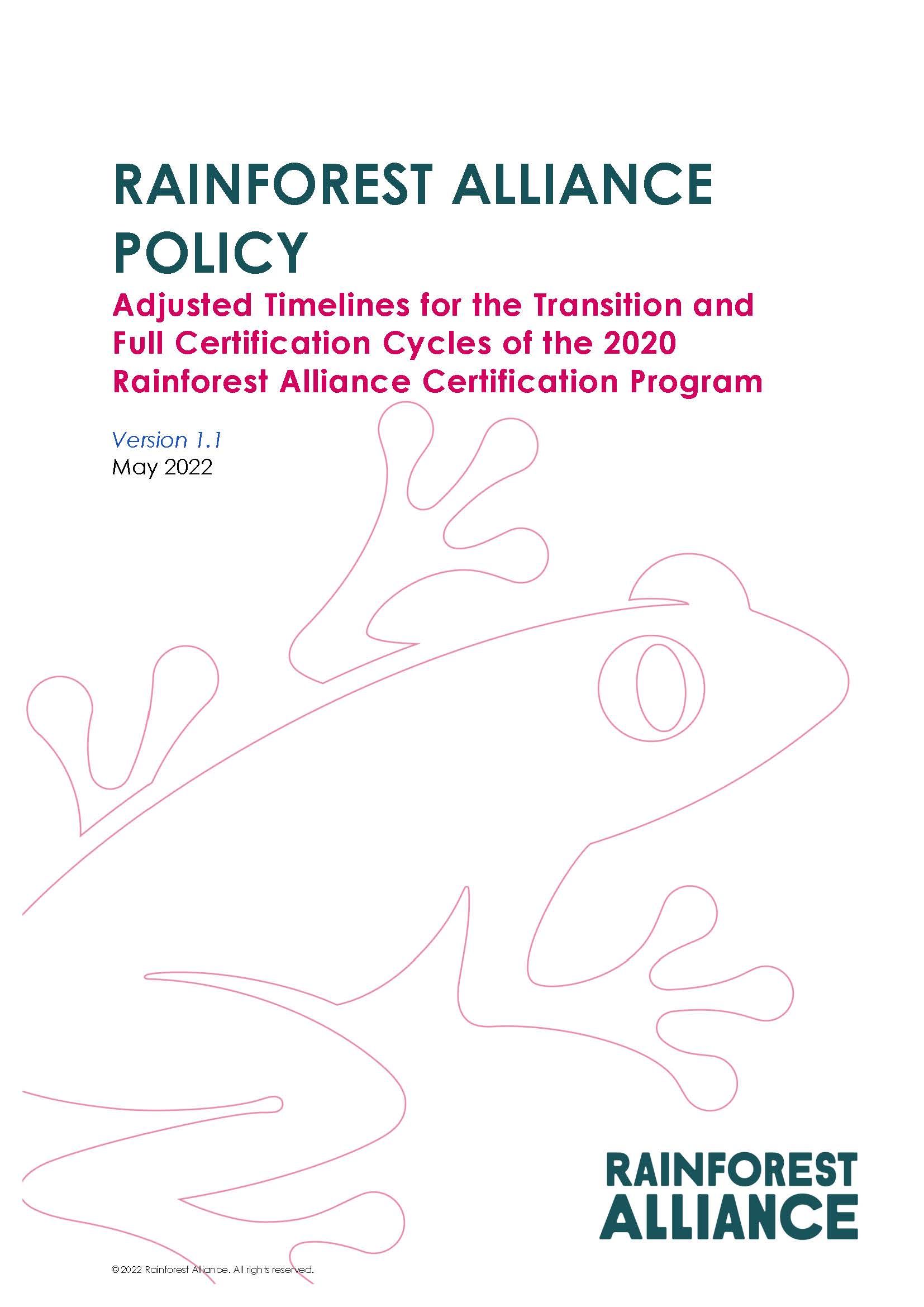 Policies and rules
Adjusted Timelines for the Transition and Full Certification Cycles of the 2020 Rainforest Alliance Certification Program
DISCLAMER: please be aware that the allocation process of Certification Bodies for audits is suspended in Côte d'Ivoire. Therefore, any reference to this allocation in Côte d'Ivoire in any documents is to be disregarded.
The Adjusted Timelines for the Transition and Full Certification Cycles of the 2020 Rainforest Alliance Certification Program have been introduced to further support certificate holders to transition to the 2020 Certification Program.
Farm certificate holders benefit from an additional transition year to 30 June 2023 to focus on implementation of the core requirements of the standard. The period to complete the first transition audit is also extended to 30 September 2022.
Supply chain certificate holders who require or chose to have a transition audit also benefit from an extended period to 30 September 2022 to complete their transition audit. All other supply chain certificate holders begin the full certification cycle from 1 July 2022 to take advantage of the three year risk-based audit cycle.
Choose a language & version to view this Policies and rules: