2020 Annual Report:
We Thrive Together
Explore our achievements and discover what gave us energy and hope in 2020—a year unlike any other. Inside our annual report, you'll meet farmers, forest communities, businesses, and individuals from around the world who are working with the Rainforest Alliance to create a world where people and nature thrive together.
This year's annual report offers you an interactive experience. There are lots of surprises waiting for you inside, so have fun exploring! Our annual report was recognized as the best in the world by the Hallbars Sustainability Awards 2021 (in the category Best of the Best Institutions).
Browse the interactive version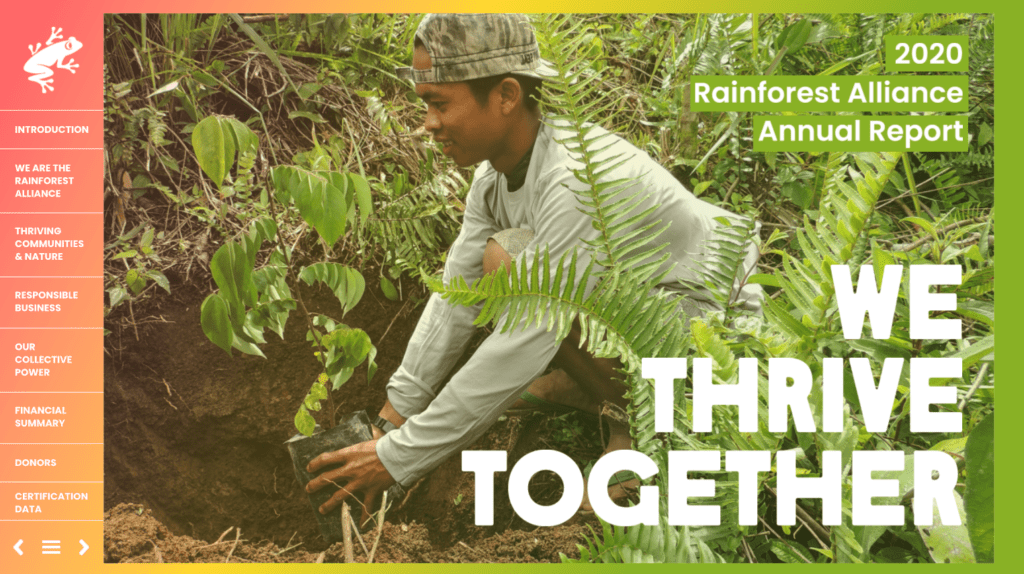 If you have unstable internet connection and would like to view the report offline, you can download a static version of the report.