Vietnam's fertile Central Highlands are ideal for growing coffee and production of the crop has soared over the last few decades. Today, the country is the world's second largest coffee exporter. Although the growth of the industry has created thousands of jobs, many small-scale farmers—who produce 95 percent of Vietnam's coffee—struggle to make a living due to the overall low profitability of the sector. Child labor is also a widespread issue: The Ministry of Labour, Invalids and Social Affairs of Vietnam found more than one million children engaged in child labor across the country, and it is estimated that over 50 percent of children involved in child labor work in the agricultural, forestry, and fishery sectors.
Poverty is the main driver of child labor across Vietnam, with many children—particularly in minority Indigenous communities—dropping out of school to help their families and because they can't afford school costs. Many vulnerable families are also unaware of the importance of education and child labor is often considered socially acceptable. The lack of effective government mechanisms to prevent child labor and lack of access to education and vocational trainings for older children makes matters worse. To address child labor in Vietnam's coffee supply chains, the Rainforest Alliance is working with Indigenous peoples and other vulnerable populations in the country's Central Highlands to improve access to quality education and provide training that will help improve livelihoods across generations.
Location
Vietnam
Gia Lai province: Dakdoa district
Daklak province: Krong Nang district
Period
2020-2024
Partner communities
The project will concentrate on the provinces of Gia Lai and Daklak in Vietnam's Central Highlands, home to several Indigenous minority groups, including the Jrai, Bahnar, Tay, Muong, Xo Dang, Hoa, Dao, Nung, and Thai. Project activities are expected to serve 1,500 farmers, of which 50 percent of them are expected to be Rainforest Alliance Certified by the end of the project.
Project objectives: laying the foundation for better livelihoods
Working with Rainforest Alliance field staff in Vietnam, this project will implement a range of activities: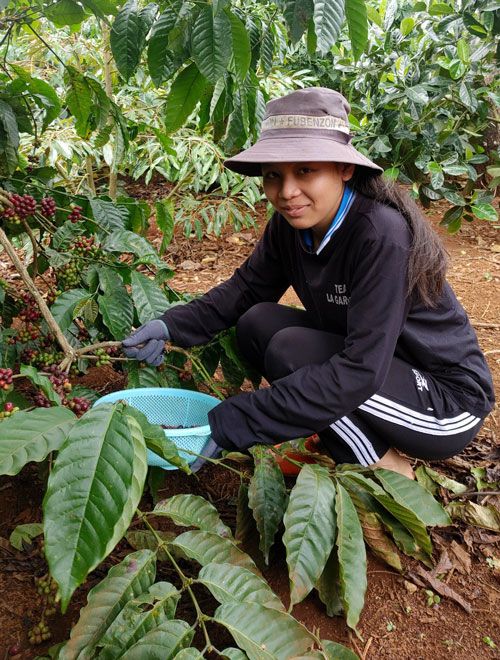 Farmer training
We will set up a community-based training program that will help 1,500 local farmers develop key skills, such as good agriculture practices, child labor prevention and mitigation strategies, business skills, and financial literacy (to improve their financial management abilities and access to credit). With the support of a Gender Action Learning System methodology (GALS) facilitator, farmers will also create a "family vision plan" to imagine the futures they want and find innovative solutions to tackling gender inequality in their households and communities.

Educating children and giving youth access to career guidance
Children in our partner communities will receive education through remedial classes and children's clubs. Youth in remote areas will gain better access to vocational trainings and career guidance.

Setting up child protection committees
These committees will bring together teachers, farmer and women's associations, village leaders, local authorities, and company partners, to improve government policies on child labor and Indigenous peoples.

Rainforest Alliance supply chain actor training
The Rainforest Alliance will work with supply chain actors—including coffee-sourcing companies—at the international, national, and local events to improve their systems for tackling child labor. They will receive training on child labor prevention, monitoring and remediation, and work closely with local authorities and civil society to link their remediation systems to community-based systems.

Desired impacts: higher incomes and less child labor in coffee supply chains
The project will work to achieve the following outcomes: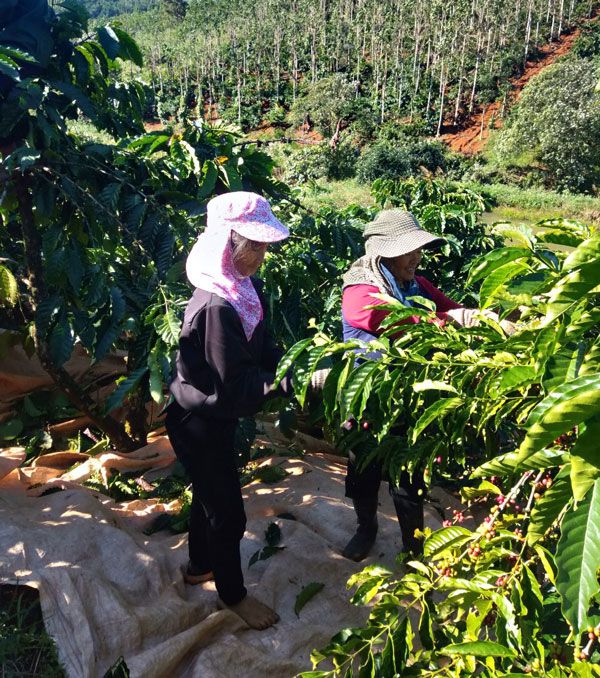 Better incomes and awareness of gender equality
The household incomes of farmers will have improved due to the adoption of good agriculture practices, access to credit, financial literacy, and business skills trainings. Family vision planning will have created greater household gender equality, with all household members feeling empowered to make decisions that can lead to higher incomes.

Greater educational access for 1,500 children and career opportunities for youth
Increased awareness of child labor in the partner communities will result in improved school attendance of children, including Indigenous children. In addition, 30 youth will have participated in technical trainings and vocational work experiences.

Improved government strategies and policies
By working closely with different community members and partners, we will spark collective action on child labor and poverty reduction strategies. Government policies regarding child labor and Indigenous peoples will have improved through the advocacy work of district and provincial level government agencies as well as local and international companies.

Effective corporate actions on child labor
International, national, and local companies will have improved their systems to tackle child labor by incorporating best practices into their company sustainability policies. Companies will share their results and learnings with government agencies and the coffee sector through meetings and public events to make an even greater impact.
Funders
The Netherlands Enterprise Agency (RVO) Fund against Child Labour, commissioned by the Netherlands Ministry of Foreign Affairs
Koninklijke Douwe Egberts B.V.
Luigi Lavazza S.p.A.
Implementing partners
Koninklijke Douwe Egberts B.V.
Luigi Lavazza S.p.A.
Vinh Hiep Coffee Company Ltd.
Simexco Daklak Ltd.
Rainforest Alliance contact
Thiet Nguyen, Vietnam country lead
tnguyen@ra.org
Support Our Work
Create a world where people and the planet prosper together.
DONATE TODAY