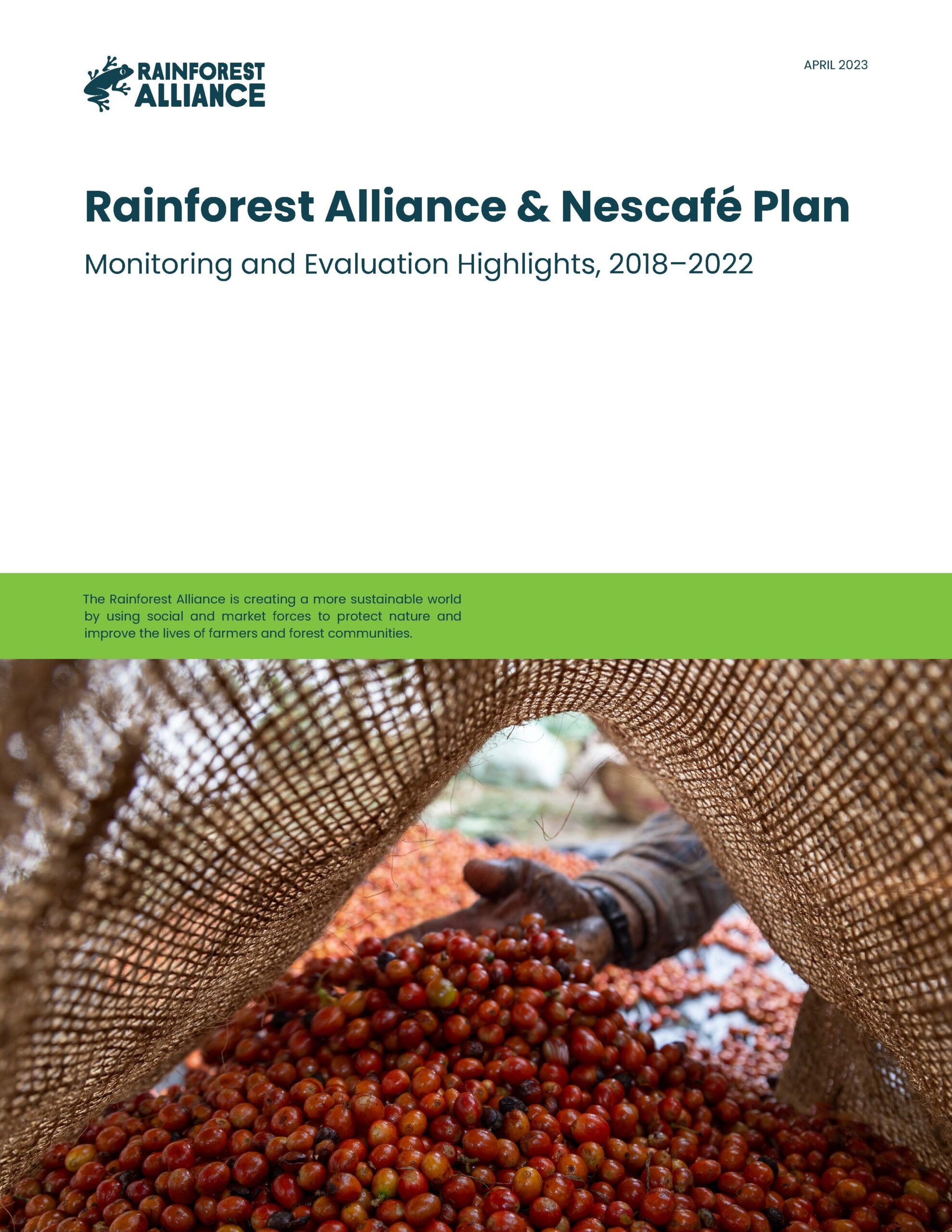 Resource item
Rainforest Alliance & Nescafé: Monitoring and Evaluation Highlights, 2018-2022
There's a lot going on behind the scenes that you don't see when you enjoy your cup of Nescafé.
The Rainforest Alliance has supported Nescafé's work with coffee farmers around the world for many years. One of the services we offer is data-powered monitoring and evaluation of field programs, so we can better assess sustainability impacts for people and nature directly on the ground.
Between 2018 and 2022, we monitored more than 7,000 coffee farms across 14 countries, interviewing thousands of coffee farmers along the way. We collected data on farm economics, regenerative agriculture practices, and other Nescafé Plan priorities. Some of the positive data trends we found include:
Improved crop yields and farmer incomes
Increased adoption of regenerative agriculture practices, such as integrated weed and pest management
Greater farmer satisfaction due to competitive prices, high volume sales, and regular technical assistance.
Click on the link below to read the full report!
View this Resource item:
Topics: