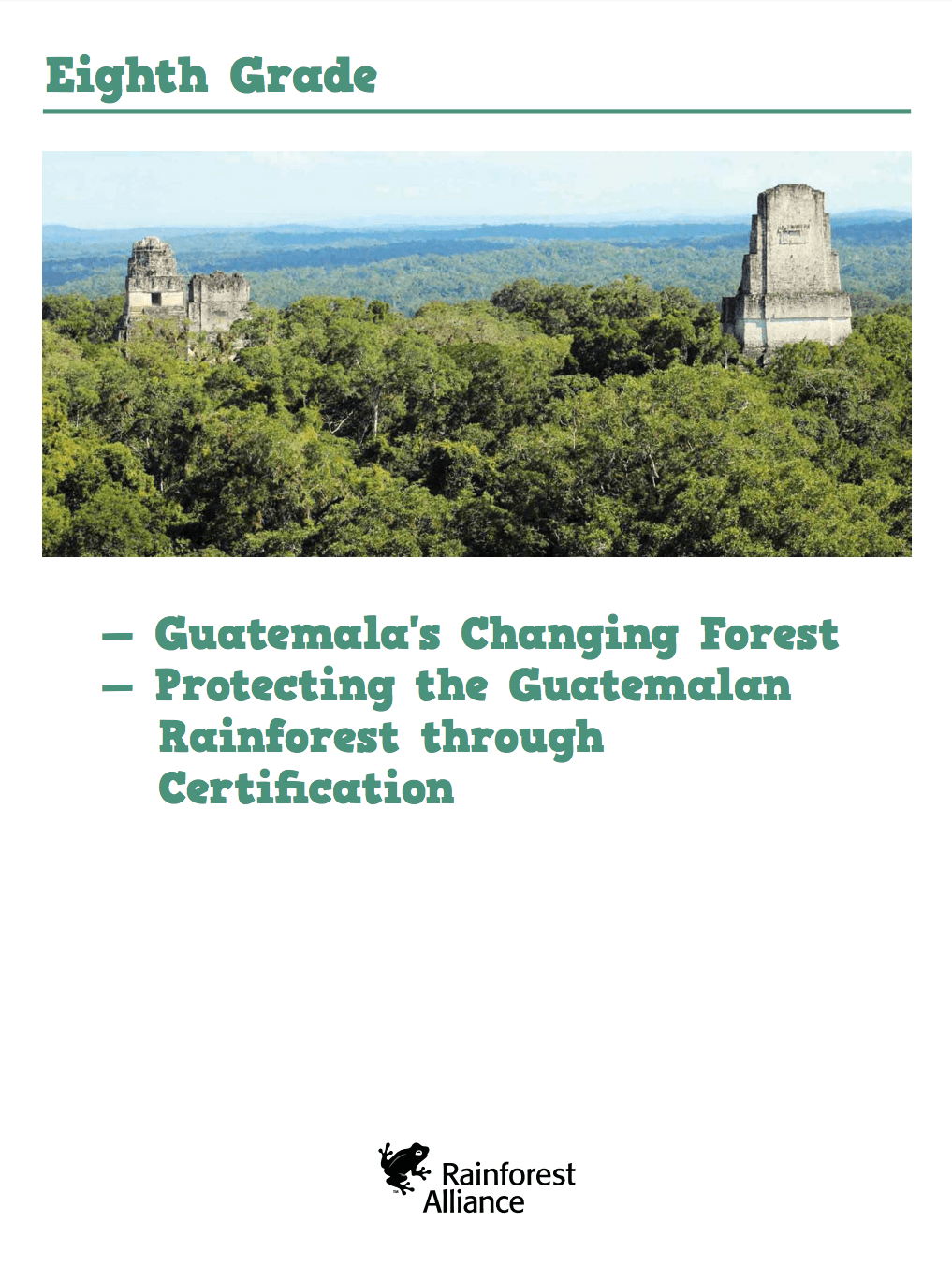 Curricula
Eighth Grade Curriculum: Guatemala
Spanning six million acres, the Maya rainforest represents the second largest contiguous tropical rainforest in the Americas, home to an astounding diversity of plant and animal life and a rich indigenous history. The Maya rainforest is also a treasure-trove of valuable natural resources. Timber and other forest resources, crops and tourism generate income and employment for thousands of local families. In this unit, students will learn how scientists classify forests, analyze maps to discover how the forests in Guatemala are changing and understand the role forest certification plays in conserving these unique ecosystems.
Lessons
Lesson 1: Guatemala's Changing Forest
Objectives: Students explore criteria for classifying forests and then compare a tropical rainforest to a local forest. They read about the Maya Biosphere Reserve in Guatemala, and analyze maps of the region to determine recent changes in forest cover.
Lesson 2: Protecting the Guatemalan Rainforest through Certification
Objectives: Students explore different criteria that may be involved in forest certification and consider the benefits of certification to the Guatemalan rainforest and rainforest communities. They then create a brochure to educate family, friends, and other students about the benefits of buying certified forests products when they have the choice.
About Our Curricula
The Rainforest Alliance curricula are unique in that it teaches language arts, math, science, social studies and the arts while addressing the Common Core State Standards (CCSS) for English language arts and mathematics, and the Next Generation Science Standards.
This curriculum was developed in collaboration with Project Learning Tree.
View this Curricula: