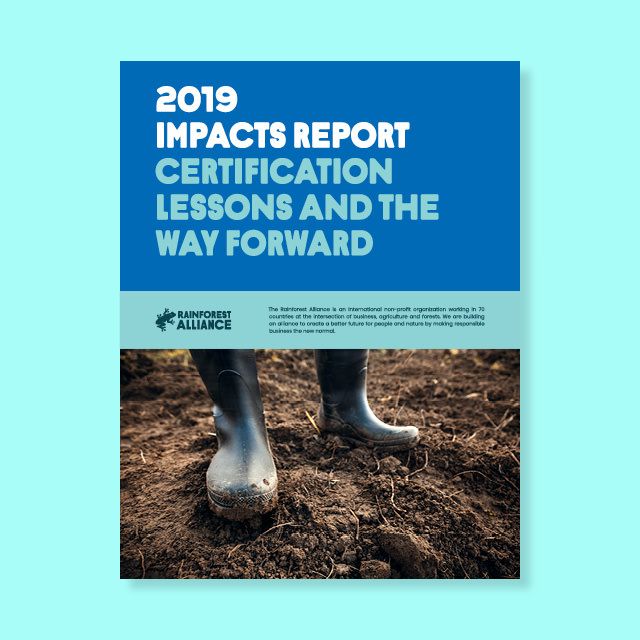 Impact Study
2019 Certification Impacts Report: Research Guides Our Way Forward
The 2019 Impacts Report synthesizes recent independent research on how Rainforest Alliance and UTZ certification affects farmers, farm workers and ecosystems.
The report also draws on our rich experience in the field, sharing lessons about the effectiveness of our strategies in the diverse regions where we work. With sections on each of the Rainforest Alliance's primary crops—coffee, cocoa, tea and banana—the report furthermore highlights what these lessons mean for the Rainforest Alliance and the 2020 Certification Program.
View the impacts report or download the PDF.
View the annual report 2019 to see how we contributed to a better future for people and nature this year.
View our certification data reports to see how our Rainforest Alliance and UTZ programs grew in 2019.
Visit our Impacts page to learn more about our measurable benefits for forests, farmers, and communities.
View this Impact Study:
Topics: