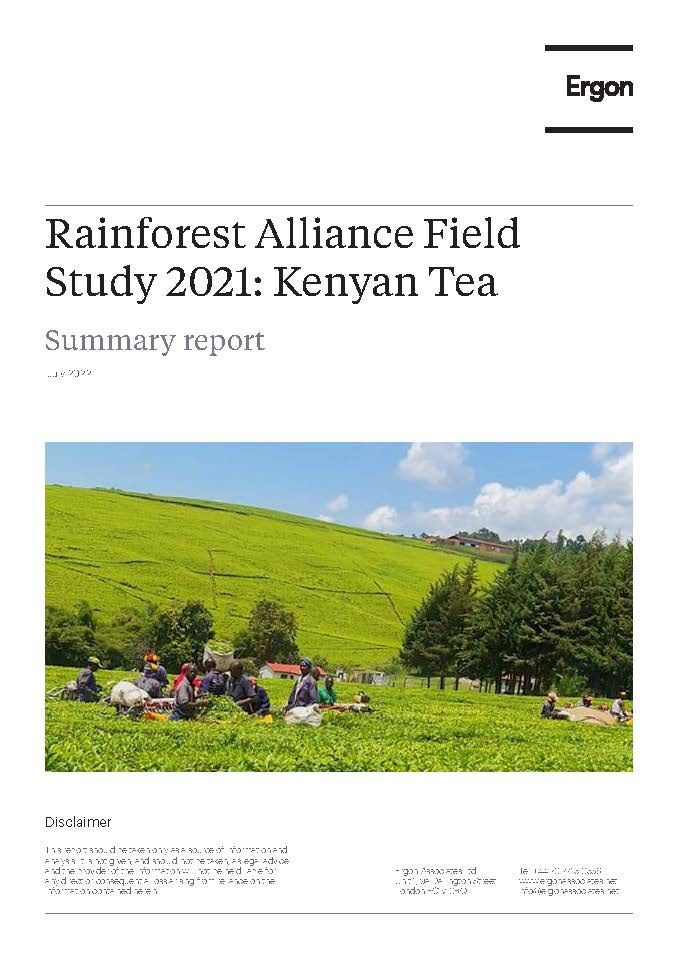 Impact Study
Rainforest Alliance Field Study 2021: Kenyan Tea (Summary report)
This report summarizes the findings from a research study commissioned by Rainforest Alliance (RA) to Ergon Associates Locals & Associates to the working and living conditions for workers and their families across a sample of RA-certified tea estates and small grower groups in Kenya.
The study analyzed the most pressing issues facing the tea industry and its workforce and identified some of the challenges that certificate holders face to transition to the 2020 Rainforest Alliance Sustainable Agriculture Standard. The report includes issues as the transition to mechanised harvesting; employment terms and conditions (including contracts, working hours and overtime); wage levels and payment practices; women, discrimination and gender-based violence and harassment; occupational health and safety (OHS); housing and living conditions; operational grievance mechanisms (OGMs) and remedy.
Read the Rainforest Alliance's response to this report.
View this Impact Study:
Topics: