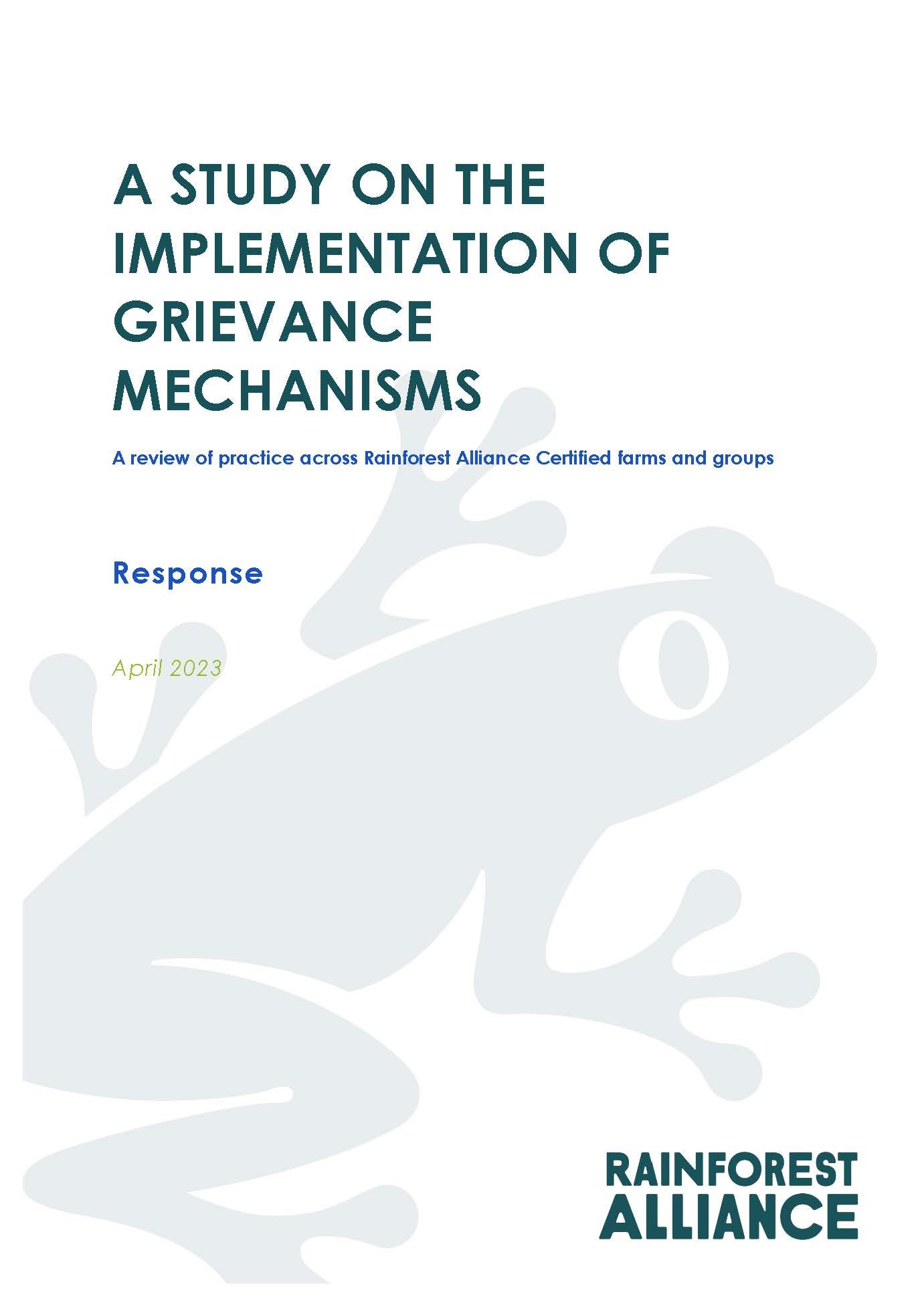 Case Study
Response to Study on the Implementation of Grievance Mechanisms
The Rainforest Alliance commissioned a study to review the current situation of grievance mechanisms in farms and groups participating in the Rainforest Alliance Certification Program.
The study sought to gain a better understanding of how this specific element of the Rainforest Alliance 2020 Sustainable Agriculture Standard is being implemented by farm and group certificate holders. This standard raised the bar for grievance mechanisms compared to the previous Rainforest Alliance and UTZ standards, aligning with evolving international norms and expectations. We needed to understand if, and how, certificate holders are adapting existing grievance mechanisms to align with the new standard, and how the Rainforest Alliance and other parties can support them to make grievance mechanisms more effective.
Our own monitoring and assurance data, as well as third party research, have indicated that grievance mechanisms in many sectors often fall short in terms of being accessible, predictable, and providing access to remedy. Understanding actual practices, gaps within the standard, and finding pathways for improvement were the main motivations for commissioning this study.
The study shows that there is a gap between the perceived and the actual performance of grievance mechanisms. These fall short particularly in terms of accessibility, trust, transparency, and remediation. This finding is confirmed by our own audit data from 2021 and 2022, showing the most common type of non-conformity regarding the Rainforest Alliance 2020 Sustainable Agriculture Standard relates to grievance mechanisms.
Feedback from our stakeholders—including the conclusions of this report—have led us to undertake efforts towards improving grievance mechanisms. You can see the result of this process in the full response document, where we summarize key findings and explain how we are using them to improve our policies and interventions.
In accordance with the ISEAL Impacts Code of Good Practice, we disclose the terms of reference and the final report of this study alongside our response.
View this Case Study:
Topics: