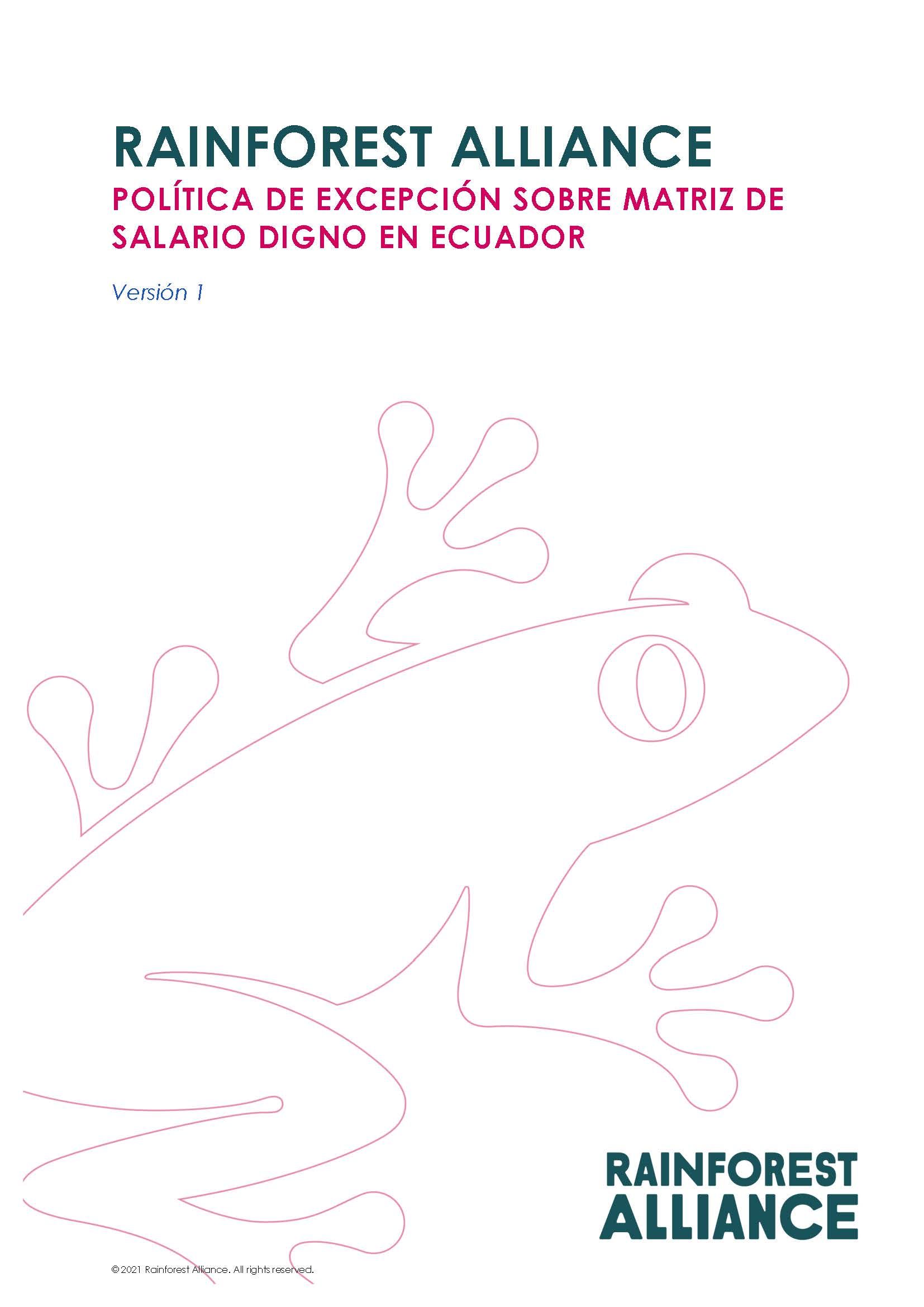 Policies and rules
Exception Policy on Living Wage in Ecuador
The Rainforest Alliance has authorized the Exception Policy on the Living Wage Matrix in Ecuador, since it considers that the requirements of the Ecuadorian Legislation and the procedures to comply with the Living Wage exceed the requirements indicated in the Sustainable Agriculture Standard for farms and Chain Supply, therefore:
a. It is authorized that Annex S8 Living Wage Matrix does not apply to Certificate Holders in Ecuador, who must comply with the provisions of the country's legislation, if they had profits in the previous period, or if they made rent advance payments, and therefore, they are legally obliged to comply with the payment of a living wage to all their workers.
b. That the fundamental requirements of a Living Wage indicated in the Sustainable Agriculture Standard, be considered fulfilled, if the Certificate Holder demonstrates that it meets the requirements established in Ecuadorian legislation. The Certificate Holders have the obligation to provide the Certification Entities with access to all the information that allows verifying compliance with the legal requirements related to the Living Wage, as well as their supporting evidence of compliance delivered by the competent government entities.
View this Policies and rules: