​The Rainforest Alliance is creating a more sustainable world by using social and market forces to protect nature and improve the lives of farmers and forest communities. To achieve our mission, we partner with diverse allies around the world to drive positive change across global supply chains and in many of our most critically important natural landscapes.
Our alliance spans 70 countries and includes farmers and forest communities, companies, governments, civil society, and millions of individuals. Together we work to protect forests and biodiversity, take action on climate, and promote the rights and improve the livelihoods of rural people.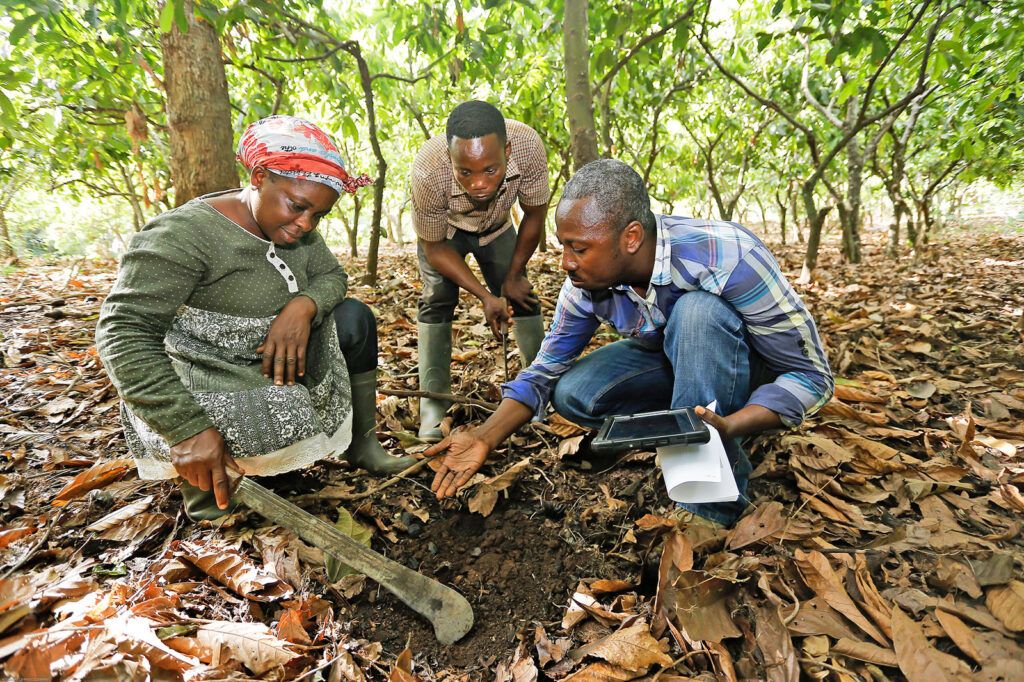 As an international nonprofit organization with more than 30 years of experience in sustainability transformation, we understand that the social and economic well-being of rural communities is tightly connected to ecosystem health. This knowledge has shaped our rigorous programs to advance sustainable land-use and commodity production.
Our alliance
Our best hope for a brighter, more resilient future is to embrace sustainability on a systemic and massive scale. That's why our alliance is built upon a simple, yet powerful idea: When we act collectively, we can create a world where people and nature thrive together.
We partner with farmers and forest communities in many of the world's most important tropical landscapes—working together to promote land management practices that protect nature while boosting rural livelihoods. We work with companies, big and small, to advance responsible business practices across global supply chains. At the same time, we work with governments and civil society organizations—at both the local and international level—to drive sustainability transformation through strengthened policies. And last but not least, we mobilize millions of individuals to harness their collective power as consumers and make better choices for people and nature.
Our key impact areas
Life on Earth is a delicately balanced web of interdependence. If we are to thrive, we must work together on many fronts to ensure a better future for people and nature. At the Rainforest Alliance, we focus our efforts on four closely connected issues that are vital to global sustainability:
Our interventions
Our four main areas of work are all interconnected and have been designed to drive sustainability in the sectors and landscapes where we believe we can make the biggest difference for people and nature:
Certification
Landscapes management
Advocacy
Supply chain services
Certification
The Rainforest Alliance is a global leader in sustainability certification. Farms, forest communities, and businesses that participate in our certification program are audited against rigorous sustainability standards based on the triple bottom line: environmental, economic, and social well-being. More than two million farmers follow our agriculture standards in 70 countries around the globe. Our programs focus on coffee, cocoa, tea, bananas, and many other important commodity sectors facing urgent environmental and social challenges.
These sectors and the landscapes we work in have changed profoundly since we began this journey 30 years ago. Building on all that we have learned, we have redesigned our certification programs so we can raise our ambitions and amplify our impact. Our Rainforest Alliance Certification Program provides a clear path to a more resilient and inclusive future and is guided by four key principles:
Improved data management: Our new program fully embraces the power of data—from detailed record-keeping systems to cutting-edge geospatial analysis. This means exciting new digital tools to help farmers implement more sustainable practices, clearer performance insights and risk analysis for companies, and more effective auditing processes to ensure transparency and accountability.
Context adaptability: We have shifted decisively from a one-size-fits-all model to being context-adaptable. This more flexible approach better reflects the diverse realities we face on the ground, which vary considerably from country to country, between different crop sectors, and depending on the size or type of farm or company we work with.
Shared responsibility: Sustainability transformation can require significant investments of time and money. To ensure that responsibility for this is shared across the entire supply chain, our 2020 Certification Program introduces new requirements for companies to invest in and reward more sustainable production.
Continuous improvement: Sustainability is a journey, not a destination. Accordingly, our new certification program moves away from the classic pass/fail model towards an approach that measures and incentivizes continuous progress along each step of the journey.
Landscape management
The Rainforest Alliance develops and implements long-term conservation and community development programs in a number of critically important tropical landscapes where commodity production threatens ecosystem health and the well-being of rural communities. We co-design these initiatives with our frontline community partners and focus on improving rural livelihoods through sustainable local economies.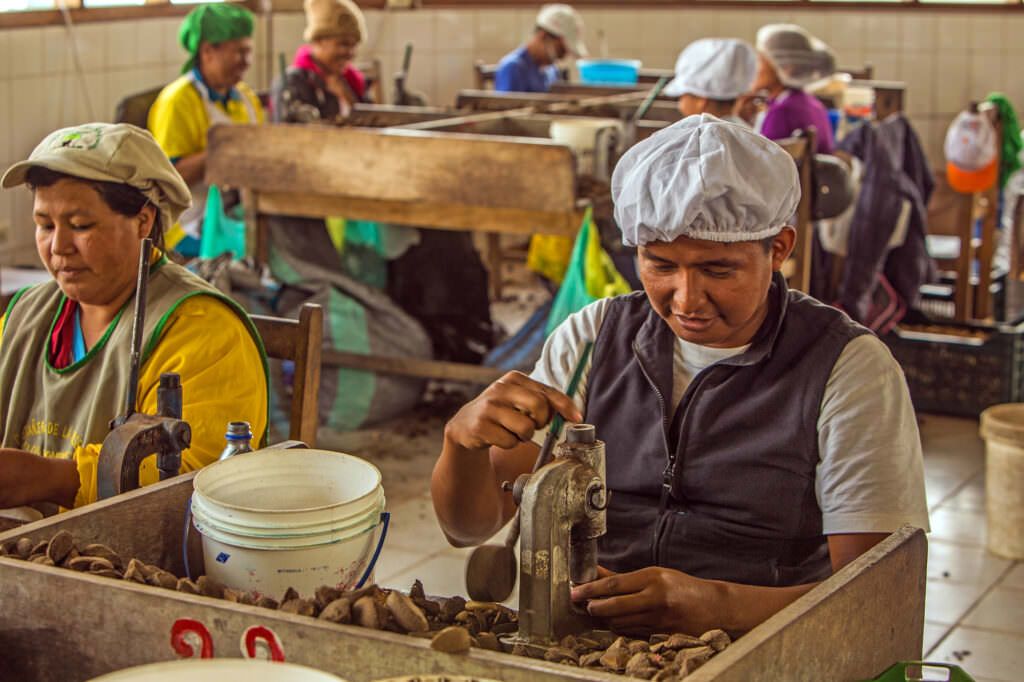 Our integrated landscape management approach expands our focus beyond a single farm or forest to cover a far wider geographical area that encompasses producers, companies, communities, local governments, and non-governmental organizations. By involving a diverse range of stakeholders in our landscape management programs, we bring all land users together to discuss common interests and determine collective actions.
Elements of our landscape programs include:
Training in land management best practices, including climate-smart agriculture and sustainable forestry
Providing training opportunities to rural producers so they can diversify their income streams or add value to their products (i.e., supporting a forest community to produce furniture, instead of selling raw timber) 
Opening access to sustainable financing through partnerships with lending institutions and helping rural producers improve their financial management skills 
Facilitating public-private partnerships that stimulate reliable, long-term market demand for more sustainably produced goods
Connecting farmers and forest communities to new markets to expand selling opportunities
Amplifying the voices of rural producers by strengthening local and regional representation groups, such as cooperatives and trade unions
Advocacy
The Rainforest Alliance works with governments, companies, and local and international civil society organizations to advance far-reaching policies that support rural producers who invest substantial time, labor, and financial resources in sustainability transformation. Our work with both public and private-sector stakeholders aims to raise awareness and influence decision makers to support change.
Examples of our advocacy work include:
Calling on governments and companies to take concrete action on deforestation and human rights abuses
Engaging with trade unions to address workers' rights
Building partnerships through multi-stakeholder sector platforms and NGO coalitions to develop solutions to urgent social and environmental challenges
Supply chain services
The Rainforest Alliance provides customized support to help companies define and achieve their sustainability commitments within certification and beyond. Our supply-chain services include a wide range of tools and resources to help companies map out their sustainability journey and navigate complex challenges entrenched in global supply chains. These include:
Corporate advisory and tailored programs to support companies' sustainability goals—from policy development and risk assessment to strategic communications
Guidance frameworks to help companies set and measure ambitious yet achievable sustainability commitments building on internationally recognized best practices
Field-based monitoring and evaluation services to help companies assess their sustainability performance and measure against industry-wide commitments
Sector innovation projects to develop creative tools and targeted strategies to accelerate sector transformation
​