Taking Renewable Energy to Kenya's Tea Landscapes
What's at Stake
Kenya is facing a deforestation crisis, as well as a public health hazard, caused by the widespread use of firewood and charcoal as fuel for cooking and heat. Firewood is also widely used in the production of Kenya's biggest export, tea.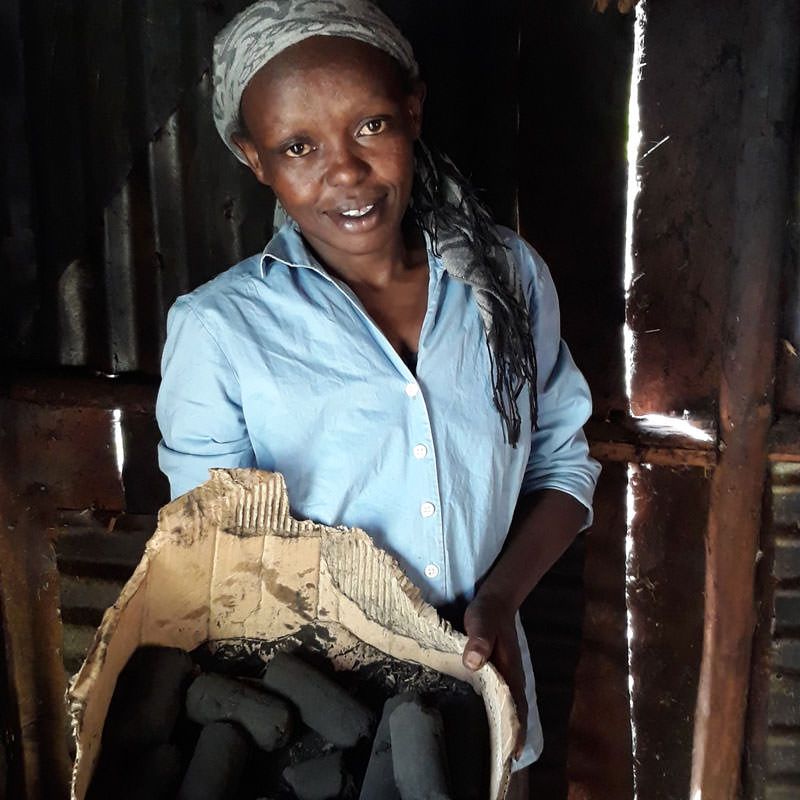 Why Tea Landscapes?
Kenya is the world's third-largest tea producer and exporter, with more than 3 million people depending on the crop for their livelihoods. Like most rural households in Kenya, those in tea landscapes rely on charcoal and firewood to heat their homes and cook. Tea factories also use vast quantities of firewood for processing (withering and drying).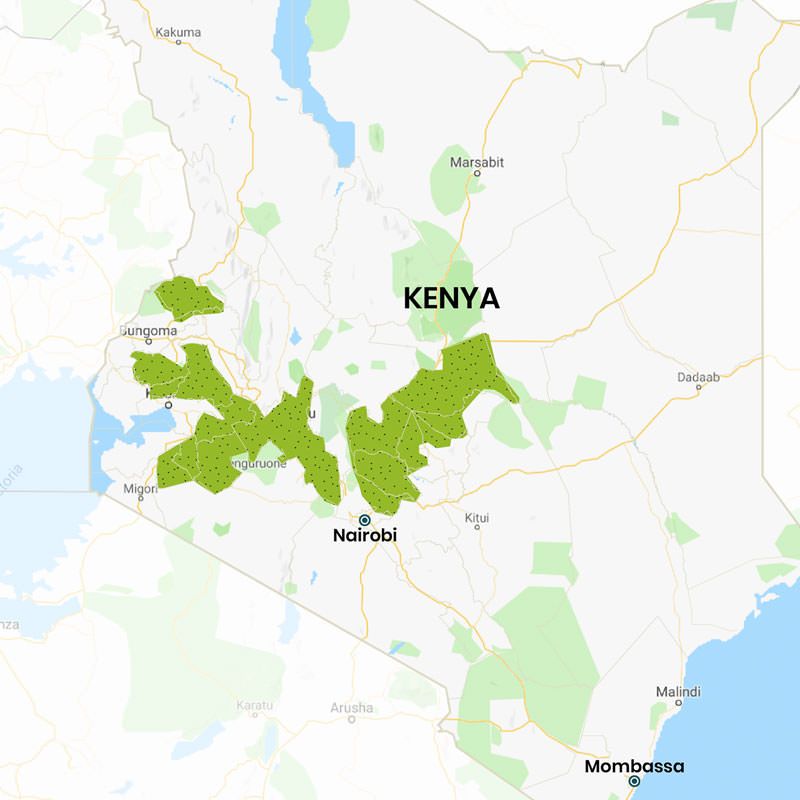 Where We Work
The Rainforest Alliance works in rural Kenya to reduce the environmental impact of tea production and support the well-being of tea farmers and their communities.
What We're Doing
The Rainforest Alliance is catalyzing a renewable energy transformation in Kenyan tea-producing regions where we work. Our aim is to stop deforestation, create sustainable, long-term employment for energy entrepreneurs, and improve health outcomes in tea farming communities.
The renewable energy project is designed to help 50,000 families save money, cut carbon emissions, and create healthier homes—while preventing the loss of 80,000 trees.
Everyday Climate Heroes
Renewable-energy entrepreneurs are working to stop deforestation, fight climate change, and improve public health by providing no-smoke alternatives to firewood. Meet these everyday climate heroes.
This tea farmer and entrepreneur sells solar lamps and cook stoves in her community. She's actively fighting climate change.
Muigui produces biomass briquettes and sells them to entrepreneurs who take these renewable-energy products out to homes in remote areas.
A widowed mother of three, Mary has become a successful entrepreneur by using agricultural waste to produce smoke-free briquettes.
Our Impact
This exciting initiative to promote renewable energy in Kenya's tea landscapes will reduce deforestation, improve livelihood opportunities, reduce carbon emissions, and create healthier homes for 50,000 tea families by the middle of 2021.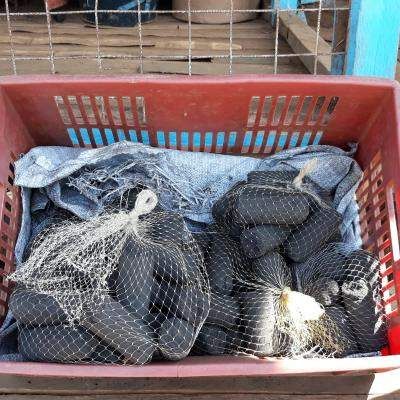 "The briquettes are cheap, economical, and they don't create smoke, which is very damaging to our health."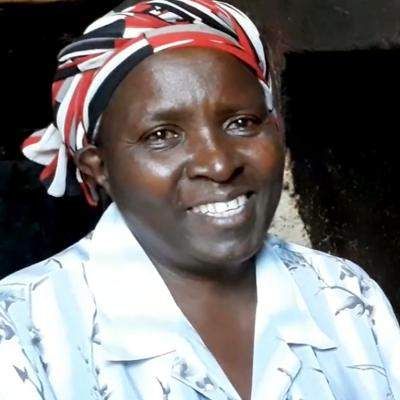 Purity W'Njema says biomass briquettes save her time and energy
The IKEA Foundation Supports This Rainforest Alliance Initiative.