Regenerative Agriculture
Companies have an opportunity to lead this agricultural transformation by supporting farmers who adopt regenerative practices. And while getting started can be daunting, we've got the tools to help.
The Rainforest Alliance can support your business' sustainability journey
Get Started >
Organizational Updates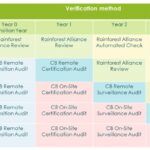 As part of our 2020 Certification Program, certain retailers are now able to earn certification.[Read more...]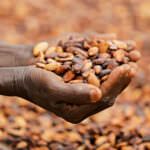 The Rainforest Alliance's Africa Cocoa Fund (ACF) is a three-year, $5 million fund to support cocoa farmers and help preserve the local landscapes in West and Central Africa.[Read more...]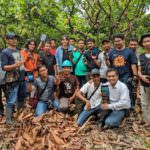 We are extending the transition timelines for farm certificate holders to allow more time to fully embrace and implement the new standard.[Read more...]
We are proud to introduce our new Rainforest Alliance certification seal. The new seal is a bold mark for change, helping consumers make choices that are better for them, for people, and for nature. Learn more >

Featured Upcoming Events
The Rainforest Alliance periodically holds and attends workshops, panel sessions, and conferences. Check back soon for details about our next event, or read more about our past events.