Learn more about the professional backgrounds of some members of the UK Team.
Victoria Cordi, Senior Manager, Corporate and Foundation Relations
Victoria Cordi oversees a global foundation and corporate philanthropy portfolio. Her work is focused on the cultivation and development of strong and productive relationships with institutional and corporate partners, to advance common conservation and sustainable livelihoods goals.
Cordi has worked in conservation for more than sixteen years with significant experience in fundraising as well as program management and strategic development. She started her career in the field, working on sea turtle conservation projects in Costa Rica, Mexico, Uruguay, and Nicaragua, where she saw firsthand the impacts climate change, deforestation, and habitat degradation can have on ecosystems and the people who are dependent on them. After completing her MA in Conservation Biology as a Fulbright student at Columbia University, she spent five years working as a senior program officer at the Wildlife Conservation Society.
In this role, Cordi had significant fundraising responsibilities—most notably working with corporation and foundations, but also with bilateral and multilateral agencies—for a portfolio of projects and programs in nearly twenty countries around the world. She also acted as interim manager of the WCS Nicaragua Program for a year, overseeing project implementation and managing local staff. A native of Argentina, Victoria has lived in nine countries and is fluent in Spanish and English.
Edward Millard, Director, Landscapes and Communities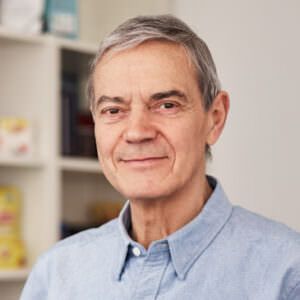 Edward Millard is a key advisor to the regional teams on program strategy and development. A former Director of the Africa and Asia Pacific regional programs, he works with both regions to support growth initiatives and external relations to further the Rainforest Alliance's vision of sustainable land management and secure livelihoods in high-biodiversity countries.
Millard was a business development manager for Oxfam Fair Trade for 14 years and Conservation International for 11 years. In both roles, he spent extensive amounts of time in Africa, Asia, and Latin America supporting small-scale producers in the forest product, craft, agricultural, and tourism sectors to improve their competitiveness and open new markets.
At the Rainforest Alliance, he has also worked with international companies to support their developing sustainable sourcing and investment strategies. He is a graduate in business administration. He has published three books and several articles in leading journals on small-scale business development and the evolving approaches to managing for sustainability. He is based in our London office.