Considering getting Rainforest Alliance Certified? Here's everything you need to know to make this important decision.
Already working with us? Visit our Partner Resources section.
Features & Benefits
Why Get Rainforest Alliance Certified?
Rainforest Alliance certification helps farmers produce better crops, adapt to climate change, increase their productivity, and reduce costs. These benefits provide companies with a steady and secured supply of certified products. Sourcing Rainforest Alliance Certified products also helps businesses meet consumer expectations and safeguard their brand's credibility.
At the core of Rainforest Alliance certification is our mission to create a better future for people and nature by making responsible business the new normal.
Process
How to Get Rainforest Alliance Certified
The process of getting Rainforest Alliance Certified depends on your role in the agriculture supply chain. Choose one of our step-by-step guides below:
For Farmers
A guide for farmers and producer groups who are interested in getting certified for their more sustainable agriculture practices in the field.
Read: How to Get Rainforest Alliance Certified: A Guide for Farmers
For Companies
A guide for companies who want to source products from Rainforest Alliance Certified farms and need to get Chain of Custody certification.
Read: How to Get Chain of Custody Certification: A Guide for Companies
Cost
Cost of Getting Rainforest Alliance Certified
The cost of certification varies depending on your role in the supply chain, whether you are a farmer, a company, or a certification body. It also depends on the crop.
Support
How We Can Support You
The Rainforest Alliance offers a variety of resources to answer your questions about how to work with us, get training in sustainable agriculture, promote your sustainability commitments and achievements, and submit requests to use our seal on products.
Visit our Help Center to learn more.
Certifications like Rainforest Alliance have played an important role in driving sustainable supply chains at both the production and consumption end. We have partnered with the Rainforest Alliance for many years and highly valued their sustainability expertise and implementation skills to help us advance our farmer programmes. A stamp-like Rainforest Alliance can motivate consumers to buy sustainably produced products and support farmers.

Christopher Stewart, Global Head of Corporate Responsibility and Sustainability, Olam International

At Clif Bar, we believe that how we select and source our ingredients can be a catalyst for a healthier and more sustainable food system. We chose Rainforest Alliance certification because its comprehensive social and environmental commitments closely match our business model.

Lynn Ineson, VP of Procurement & Sustainable Sourcing, Food Supply, Clif Bar

Our partnership with the Rainforest Alliance allows us to work together toward a more sustainable future by encouraging and supporting sustainable practices in our coffee and tea farming communities.

David Piza, Director of CSR and Sustainability, S&D Coffee, Inc.

The Rainforest Alliance seal appears on all of our FSC certified product packaging and sales materials, because it allows us to share our common cause with customers. It is a recognizable seal, which when combined with the FSC label serves as proof of our commitment to sustainability.

Paige Goff, VP of Sustainability and Business Communications, Domtar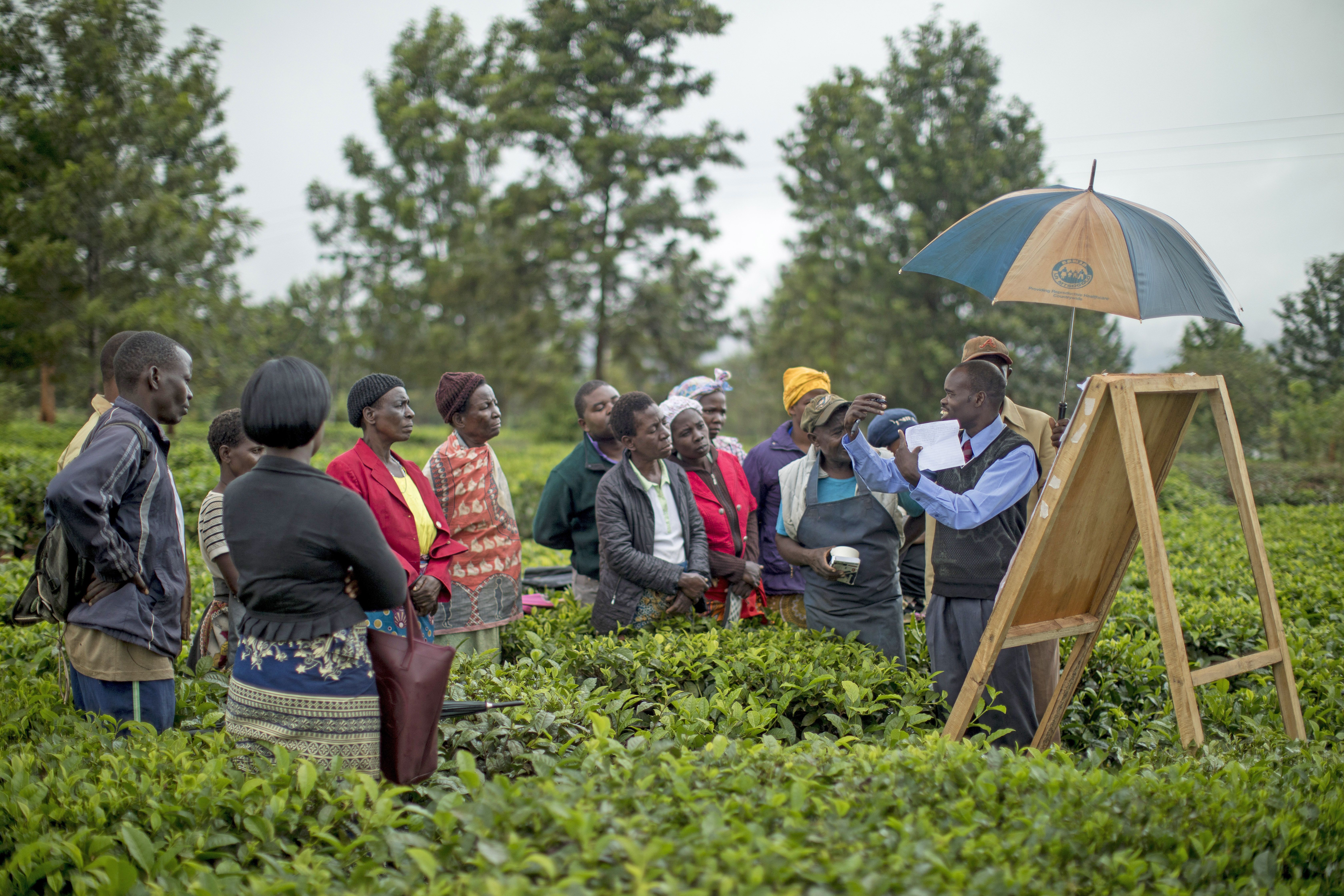 Ready to take the first step?
Start the process of transforming your business today.