The Rainforest Alliance 2020 Certification Program has been published on June 30, 2020. Read the latest information here.
The Rainforest Alliance works at the intersection of business, agriculture, and forests to make responsible business the new normal. One of the main ways we do this is through certification, providing standards that farms and companies can use to demonstrate their commitment to the three pillars of sustainability—society, economy, and environment.
In June 2020, the Rainforest Alliance will take the first step on its journey towards "reimagining certification" with the publication of its 2020 Certification Program. We've been working on this new program, including a new standard for agricultural products and their supply chains, since 2018, when the Rainforest Alliance and UTZ merged. The new organization, and by extension, the new 2020 Certification Program, is a unique opportunity to really change the way that certification works and how it delivers value to the many people and businesses around the world that use it.
What's in the program?
Our 2020 Certification Program is made up of three principal components that are designed to work closely with each other:
The Sustainable Agriculture Standard, made up of two parts:

The Farm Requirements define the standards for sustainable agriculture. These include the agricultural and management practices for farmers to implement.

The Supply Chain Requirements relate to the supply chains through which the agricultural products travel. These include the requirements for handling certified products and implementing responsible business practices that companies need to comply with.

The Assurance Documents, which include:

Certification and Auditing Rules to set out the process for farms and businesses to achieve compliance with the farm and supply chain requirements, and the auditing procedures for Certification Bodies.

Rules for Certification Bodies to determine which organizations and auditors can carry out audits against the new Rainforest Alliance standard.
These components have all been developed with a set of "reimagining certification" principles to make certification more context specific, data driven, and risk-based.
Farm Requirements in focus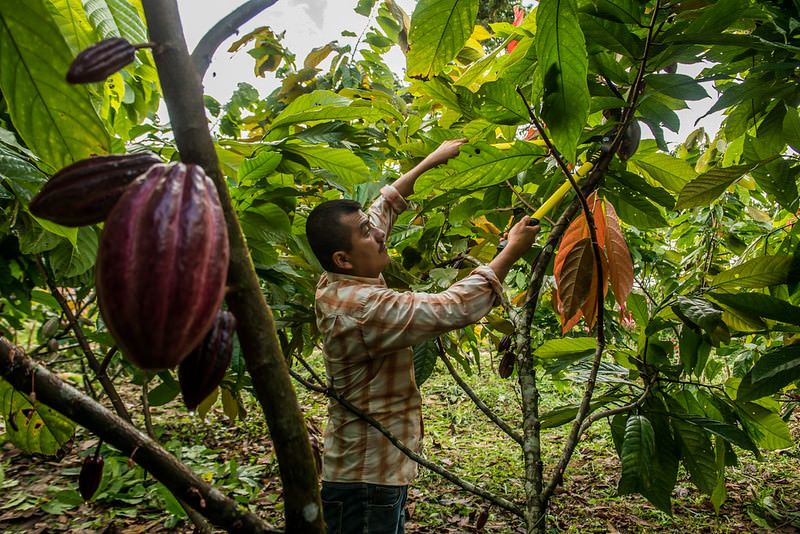 The farm component of the program is organized around four chapters: Farm management; Farming practices; Social; and Environment. Spread throughout these chapters are several key innovations that support the guiding principles of reimagining certification. These include:
"Smart meters"
Some requirements are measured with smart meters instead of pass/fail criteria. Smart meters ask farmers to measure and show their progress over time. Such smart meters are always used in addition to pass/fail criteria for topics.
Contextualization
Some of the requirements are adapted to the specific situations of each farm. For example, farms using hired labor will need to comply with different or additional requirements compared to farms that don't. Another example includes the size of the farm (certain requirements are different for large and small farms), and we will implement more stringent verification of requirements for areas with a high risk for human rights violations.
All-inclusive management
We want farmers to focus more on practices and less on making plans. To help, we will introduce a tool for farm group managers to better manage smallholder farmers and support their business development. Farms will also have a tool to assess risks that would prevent implementation of the farm requirements and develop management plans to mitigate them.
Living Wage
We will introduce a tool for medium and large farms to analyze wage levels for hired farm workers. If there is a gap between current wage levels and the living wage, we will require farmers to develop an improvement plan to gradually raise workers' wages to close this gap.
"Assess and Address"
A new approach to tackle four key human rights issues (child labor, forced labor, discrimination, and workplace violence and harassment) which goes much further than a prohibition approach in working on solutions. The "Assess and Address" approach focuses on prevention of the issue, engagement of local communities where and when it occurs, and improvement of the situation. This enables us to address and improve the situation together with farmers whenever a violation is identified, which we believe works better than immediate decertification.
Deforestation
Deforestation continues to be banned, but prohibition now extends to conversion of all natural ecosystems, including wetlands and peatlands. This means that more land will be protected. Establishing a single cut-off date for deforestation–2014–also provides a clear and measurable moment from which deforestation is prohibited.
Products covered by the Farm Requirements
The Farm Requirements focus on the main crops that are currently within the existing Rainforest Alliance and UTZ certification programs. These are tree crops (such as coffee, cocoa, and tea), fruits (such as bananas, coconuts, and pineapples), nuts (such as hazelnuts), and cut flowers. The Rainforest Alliance is also working on a joint Herbs & Spices certification program with the Union for Ethical Biotrade.
Supply Chain Requirements in focus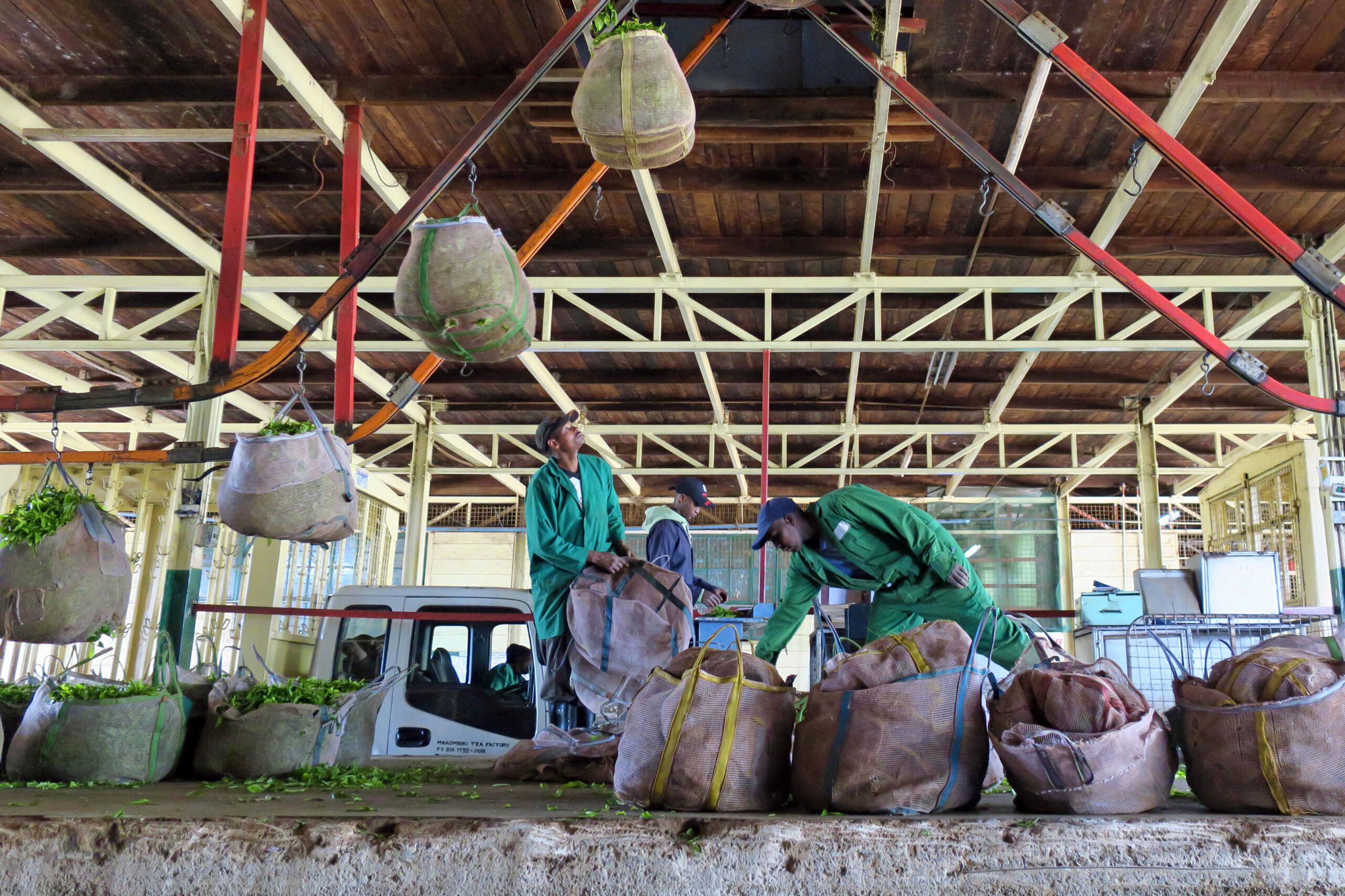 Sustainability shouldn't stop being a focus after the farm gate and farmers cannot bear the whole burden of working more sustainably without further changes to supply chains. With the Rainforest Alliance's 2020 Certification Program, we're aiming to foster transparency, responsible business practices, and shared responsibility by companies throughout the supply chain.
The Supply Chain Requirements apply to each company in the supply chain that physically processes and/or legally owns a certified product. This starts with the first company buying a product from a farm certificate holder and wanting to make a Rainforest Alliance Certified™ claim. Unlike the current UTZ and Rainforest Alliance standards, brands and retailers will be included in the scope of the Supply Chain Requirements.
The Supply Chain Requirements introduce a variety of innovations to support these changes. These include:
Contextualization
As with the farm component, requirements will reflect the context in which companies are operating so that implementation of certification, and assurance, is as effective as possible. The new program introduces company risk assessments and risk profiles as a way of tailoring certification and assurance requirements.
Shared responsibility
We recognize that the risks, costs, and benefits of sustainable agriculture are not evenly shared throughout global supply chains, with too much of the burden falling upon farmers' shoulders. More needs to be done to address the imbalances and vulnerabilities that prevent farmers from increasing their income and investing in improving the sustainability of their production.
In the new certification program, we're working towards greater shared responsibility across supply chains. We will require companies to invest in and reward more sustainable production. Companies will pay a "sustainability differential"—an additional cash payment made to farmers above the market price for their certified product. We will also work to increase the transparency of sustainability investments made by farms and companies.
Responsible business practices
We will encourage companies to demonstrate and develop long term relationships with suppliers that stimulate investments in their sustainability. Companies should play an active role in setting expectations and supporting compliance of their suppliers with sustainability criteria.
Social & Environmental Requirements
Companies in the supply chain identified as having a high risk of negative social and environmental impacts will have to comply with several social and environmental requirements. Examples include requirements around on how to handle wastewater and criteria for working conditions and labor protection that cover wages, contracts, discrimination, and workplace harassment.
Timeline
We're currently putting the finishing touches on the program components. Our new program will be used by millions of people around the world, so it is crucial that the programs are user-friendly and well designed. To make sure this is the case, we are carrying out further pilots and tests, beginning in March 2020. This is in addition to the extensive feedback we have incorporated into the design of the program following two public consultations in 2019.
The new program documents will be published in June 2020, after their approval by the Standards Committee. After that, we'll focus on rolling out the program around the world through a comprehensive global training program and further developing the supporting technology systems. Audits against the new program will begin from June 2021.
Stay tuned for more news on the 2020 Certification Program.
Support Our Work
Create a world where people and the planet prosper together.
DONATE TODAY