The Rainforest Alliance offers custom advisory services to support your company's sustainability goals. These services include policy development, training, supply chain risk assessment, and strategic communications. Our corporate advisory team helps you map out your sustainability journey and provides the resources and guidance you need to stay on track.
Companies we've guided include:
Corporate advisory services that fit your needs
The Rainforest Alliance corporate advisory team can help you design, implement, and showcase your responsible sourcing commitments. We offer the following services:
1. Policy development
Our corporate advisory team can help you develop a responsible sourcing policy that works for you. We make sure your policy is in line with your company's goals and current industry standards, such as the Accountability Framework. As you continue along your sustainability journey, we can also help you update and revise your policies and goals.
2. Benchmarking and training
Stand out as a leader in your industry. Our corporate advisory team conducts industry research and helps identify your strengths and opportunities. As companies often face challenges when putting new policies in place, we offer training sessions for both buyers and suppliers. These trainings help those you work with understand and carry out your expectations.
3. Supplier risk assessments
When you have complex global supply chains, it's easy for risks to go undetected. Our corporate advisory team can identify key areas of vulnerability within your supply chain, and offer recommendations that help you make real progress toward your goals.
4. Corporate reporting and strategic communications
Responsible sourcing requires great communication. Our team experts can help guide your internal and external communications to highlight your commitments and achievements.
Corporate Advisory & Supply Chain Services
Download our brochure to learn more about how we can help your company meet its sustainable sourcing goals.
Learn More
Our corporate advisory team's proven success
The Rainforest Alliance gives you the support to create, implement, and showcase your sustainability goals and achievements. Here are a few examples of ways we have worked with our partners.
Johnson & Johnson

As one of the largest distributors of healthcare products, Johnson & Johnson (J&J) partnered with the Rainforest Alliance to minimize their environmental impact. We support Johnson & Johnson in ongoing wood fiber procurement policy development and supplier risk assessments.
Williams-Sonoma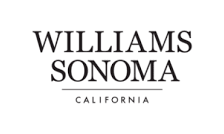 Following the launch of their responsible sourcing policy, we provided Williams-Sonoma a thorough validation of their wood materials, and identified strategies they can pursue to ensure that their sourcing practices are compliant with their policies.
"Rainforest Alliance's expertise in wood product supply chains helped us investigate and improve our responsible sourcing practices."

Matthew Guenther, Manager, Corporate Responsibility, Supply Chain Sustainability, Williams Sonoma
Kraft Heinz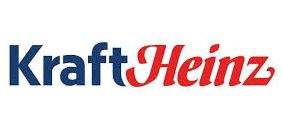 We are currently working with Kraft Heinz Company (KHC) to help them achieve their objective of sourcing deforestation free palm oil. Since 2016, we have provided Kraft Heinz with a variety of services including supply chain mapping, risk assessments, and action plans.
L'Oréal
In 2015, we partnered with L'Oréal to help them implement their 2020 sourcing commitments. Our team provided an in-depth risk assessment, communication workshops to strengthen internal dialogue, and guidance in creating a clear company sourcing policy.
"The Rainforest Alliance's expertise helped our teams and suppliers take our sustainable sourcing practices to the next level."

Laurent Gilbert, Head of Environmental Research and Sustainable Development, L'Oréal
Work with us
The Rainforest Alliance can help you develop sustainable sourcing solutions. Our corporate advisory team has the expertise and support you need to meet your goals. Working together, we can reach your sustainability potential.
Support Our Work
Create a world where people and the planet prosper together.
DONATE TODAY