Want to know if your company's sustainability efforts are on the right track? The Rainforest Alliance can help. Our supply chain monitoring and evaluation team helps you figure out what's working, what's not, and how to improve.
Investing in sustainability programs is essential, but it can be challenging to understand what's happening on the ground. We partner with your company to create custom monitoring. We'll review your current activities and find the areas for greatest improvement.
Our monitoring and evaluation process
Our team has the skills and resources needed to track your progress. We do intensive fieldwork and data collection. We follow-up with data analysis and give you a full report of the results. Here's how it works:
Our trained experts use the latest technology in mobile data applications, GIS, and data visualization to track your programs. This gives you a full picture so you can see what works.
Then, Rainforest Alliance experts from across the organization review your data. We identify key areas of concern and make actionable recommendations.
Finally, we offer expert communications support so you can share your insights across your organization and communicate credibly to external audiences and stakeholders.
Nescafé: a monitoring and evaluation success story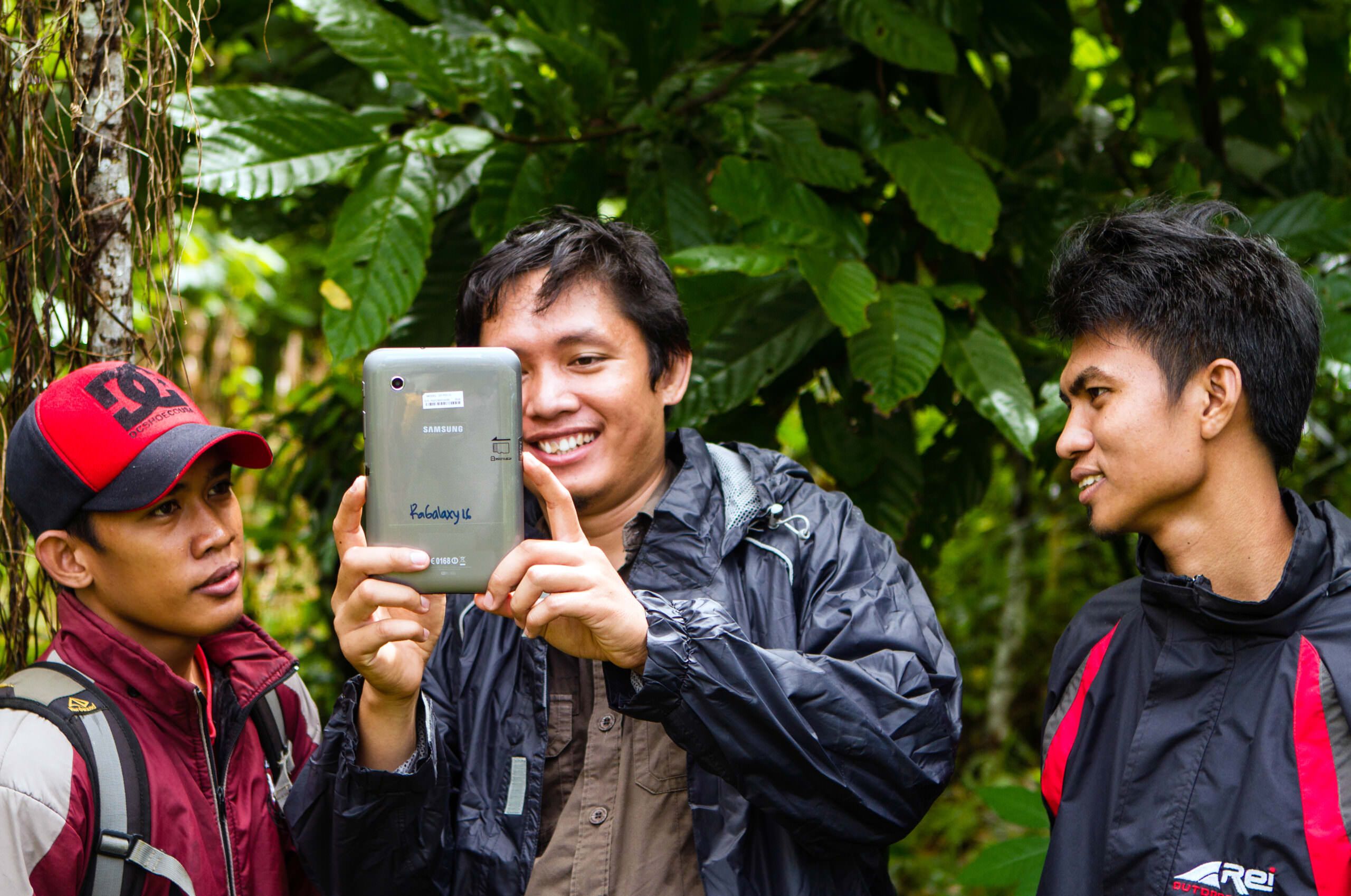 In 2014, Nescafé asked the Rainforest Alliance for help measuring the progress of their Nescafé Plan. After collecting data in three key origins and supporting sustainability risk analyses in several other countries, in 2017 we helped them reformulate these activities into a global monitoring and evaluation system. Today, the Rainforest Alliance-Nescafé monitoring and evaluation system tracks progress in 12 origins (and growing), helping the company to pinpoint key field interventions and improve their long-term sustainability strategy.
Using data collected from these different country origins, Nescafé has continued to adapt their work to support their goals around coffee economics, community resiliency, and environmental management.
Other examples of our successful monitoring and evaluation projects include additional work with Nestlé on their Cocoa Plan and work with Nespresso on its AAA program.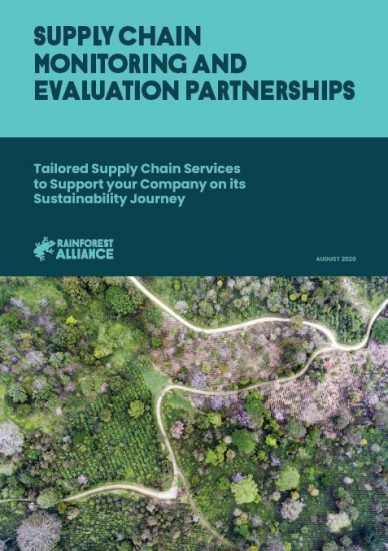 Supply Chain Monitorning & Evaluation Partnerships
Download our brochure to learn more about how our Supply Chain Monitoring and Evaluation (M&E) team can help your company identify, develop, and pursue actions that lead to long-lasting positive change.
Learn More
Work with us
The Rainforest Alliance can help you monitor and evaluate your work. From surveying producers in the field to sharing results in your board room, we take out the guesswork. With our monitoring and evaluation team, your company can track its progress and make the smartest supply chain decisions along the way.
Support Our Work
Create a world where people and the planet prosper together.
DONATE TODAY