It's easy to feel overwhelmed by the climate crisis. Industrial greenhouse gas emissions are warming the planet, causing more severe weather events, and making life harder for many of the world's most vulnerable communities. But there is still time to change course. By reducing the amount of carbon we release into the atmosphere—what's known as our "carbon footprint"—we can build climate resilience for years to come.
While it's critical that governments and corporate leaders take action, we can't wait for them to do the right thing. We all have a role to play, and our individual efforts can create a cascade of positive change that sends a powerful signal to these institutions. Here are some ways to make a difference.
Eat green-er
From cultivation and processing, to transport and disposal, our food goes through a lot before it even reaches our plates. Buying organic or Rainforest Alliance Certified food minimizes agrochemical use on farms, while choosing seasonal, locally grown food cuts down on travel-related emissions—and tastes better as well.
Meat production, especially beef, generates at least 14 percent of all global emissions—via methane emissions from cows' digestive tracts, and forest clearcutting to create pastures and grow animal feed. The energy required to produce a single quarter-pound beef burger could power an iPhone for six months. But you don't have to go cold turkey: Even one meatless day per week has a positive impact.
Your mother was right when she told you to eat your veggies and clean your plate. Fresh fruits and vegetables require less energy to produce compared to package processed foods, and they're healthier! A little planning can decrease food waste, which accounts for about 10 percent of carbon emissions.
Save energy (and money)
Anything that reduces energy consumption is good for the planet and your wallet. Replace incandescent light bulbs with LEDs or compact fluorescents, and buy energy-efficient appliances. (Look for EU energy labels in Europe and the Energy Star seal in the US and other parts of the world.)
Simple behavioral shifts—like turning off the lights and unplugging appliances when not in use—can make a big difference. Keep your home slightly cooler in winter and slightly warmer in summer. Automate this process by using motion sensors, timers, and a programmable thermostat.
Opt for natural lighting when possible, and consider air-drying your clothing on a rack or clothesline to reduce your carbon footprint at home. If you can, choose a renewable energy provider or install solar panels on your roof.
Use less water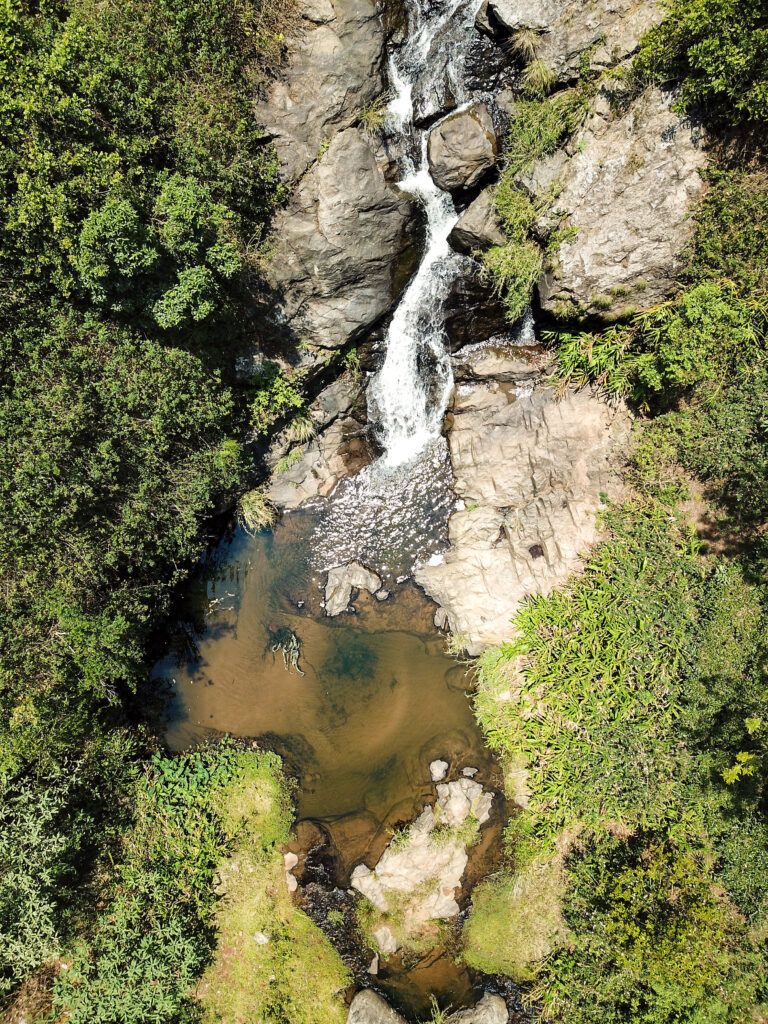 Did you know that just one leaky toilet wastes over five bathtubs of water per day (750 liters)? That's not only water down the drain, but a huge waste of all the energy used to supply us with clean water in the first place! Fix those leaks, install low-flow showerheads and faucets, and run only full loads in the dishwasher and washing machine. And if you have a garden, water it during the coolest part of the day, and collect rainwater to nourish your indoor plants.
Travel wisely
The transportation sector is the fastest-growing source of emissions in the world (17 percent) and the largest in the US (28 percent). Cars and trucks leave the biggest carbon footprint, so try commuting by bike or public transport instead. If driving is your only option, consider buying an electric or hybrid vehicle, or carpooling to reduce the number of cars on the road.
Airlines don't get a free boarding pass either. If the aviation industry were a country, it would be the sixth-largest global emitter, after China, the US, India, Russia, and Japan. Are you already jetting somewhere for work? Take a few extra days to explore that destination or ride the rails to your next vacation. Maybe a staycation is just the ticket: put away the suitcase, turn off your devices, and explore your own community—you might be surprised by what you find!
Offset the negative and scale up the positive
Balance the emissions you cannot eliminate by planting trees—in your own yard or community—or by donating to a larger planting initiative. Vote your values by backing politicians who put climate action front and center. And support nonprofit organizations, like the Rainforest Alliance, that work in tandem with communities to keep forests standing and promote climate resiliency.
Harness the power of community—today
Action doesn't have to end at your property line. Enlist your friends and family, but don't preach—just let them see how simple and gratifying it is to do your part. Get involved in community-wide initiatives, and reduce your employer's carbon footprint by creating a sustainability committee, like our colleagues in the Rainforest Alliance's Amsterdam office [see last answer].
And remember: Don't let the perfect be the enemy of the good. Every action helps. Why not get started right now by signing up for our 30-day sustainability challenge?
Support Our Work
Create a world where people and the planet prosper together.
DONATE TODAY