This is an opinion piece written by Nigel Sizer, the Rainforest Alliance's Chief Program Officer
For decades, scientists, think tanks, and activists have been ringing alarms about climate change—and now, at last, public opinion has shifted to accept that climate change is a real and imminent threat. But government, business, and individual action has lagged far behind what scientists and economists recommend.
That's why the EAT-Lancet Commission's groundbreaking report, which first launched last month in Oslo, Norway (and today at the UN Headquarters in New York), was such an important contribution to the global discourse on climate change. The report considers the latest science on global warming, healthy diets, agriculture, species conservation, planetary health, and related global and national policy efforts. In short, it pulls together everything we know—referencing literally thousands of studies—about the basic systems that underpin human and planetary health.
Perhaps most importantly, the report does not only issue warnings: It delivers a roadmap for people and policymakers the world over. Shifting to plant-based diets—more than doubling consumption of fruits, vegetables, nuts, and legumes, and reducing by more than 50 percent the consumption of less healthy foods like sugar and red meat—could prevent 11 million deaths per year, the report says. And because emissions from livestock agriculture are so high, changing our diets could have a significant impact in the fight to slow climate change.
Thankfully responsible news organizations like The New York Times, the BBC, and The Guardian covered the EAT-Lancet report launch with well written, detailed stories—though these articles disappeared almost immediately in the frenetic 24-hour news cycle. More populist media chose instead to dramatize the report focusing on the threat to take away our bacon and distracting forays into the glamorous personal life of one of the report's organizers.
But that wasn't the worst of it. These media outlets, which have massive readerships, quoted "experts" from the global meat industry opining that the report got it all wrong—how dare anyone suggest diets high in red meat are unhealthy?! Equating the conclusions of dozens of scientists—conclusions based on thousands of studies—with the claims of meat industry shills is unfortunately what we have come to expect.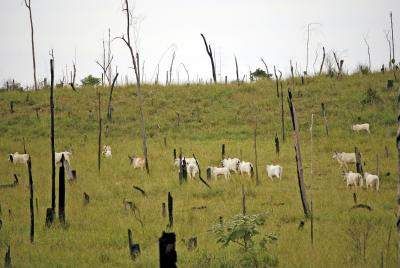 Because the media hasn't provided this ground-breaking report its due, I'm breaking down the actions you can take:
Try to read the report. The 47-page original document with 357 footnotes can be hard to digest (pun intended) but it's also amazingly rich. Thankfully a handy illustrated summary in several languages is available. The World Economic Forum also prepared a great review.
Start conversations on the "planetary health diet" recommended in the report. Talk about it with friends, family, colleagues, and on social media as much as possible. The science is clear that red meat, bacon, processed and refined foods are simply not good for you and your kids; On the other hand, a diet rich in vegetables, fruits, whole grains, beans, and fish is good for your body, as well as for rainforests (which are routinely cut down for livestock agriculture), and climate. In other words, you can give climate a chance to rebound from a century of abuse by simply taking care of your own health.
Experiment with the recommended "flexitarian" diet. If you can't bear to give up beef entirely, you can still make a contribution by reducing your intake of meat and processed foods. You'll feel fitter, happier, and more connected, and you'll be doing your bit to change the world for the better. Keep in mind that if we don't make changes now, far more dramatic impacts and draconian regulations will be needed to avert global ecological and economic collapse in the coming years.
If the above-mentioned actions are too hard or overwhelming, just do one thing: Eat less beef and dairy. In fact, skipping beef and dairy—but still eating chicken—is better for you and the planet than a vegetarian diet that includes dairy.
We must take action now to slow climate change. Shifting to a plant-based diet is something we can do that not only benefits the planet, but our personal health as well.
2022 Was One Of The Hottest Years On Record. Will 2023 Be Worse?
DONATE