The Rainforest Alliance is committed to monitoring and assessing the impacts of our work so that we can communicate results to our stakeholders and continuously improve the effectiveness of our programs. A dedicated Evaluation and Research team leads this evaluation work using three different approaches.
First, we collect basic data for all farms or farm groups, forestry enterprises, tourism businesses, and carbon projects participating in field projects or certification, validation, and verification audits. These program-wide monitoring data—which include variables such as the number of workers, harvest volumes, geographic location, and the number of hectares set aside for conservation—are analyzed to document the reach of the Rainforest Alliance's programs and characteristics of the producers with whom we work.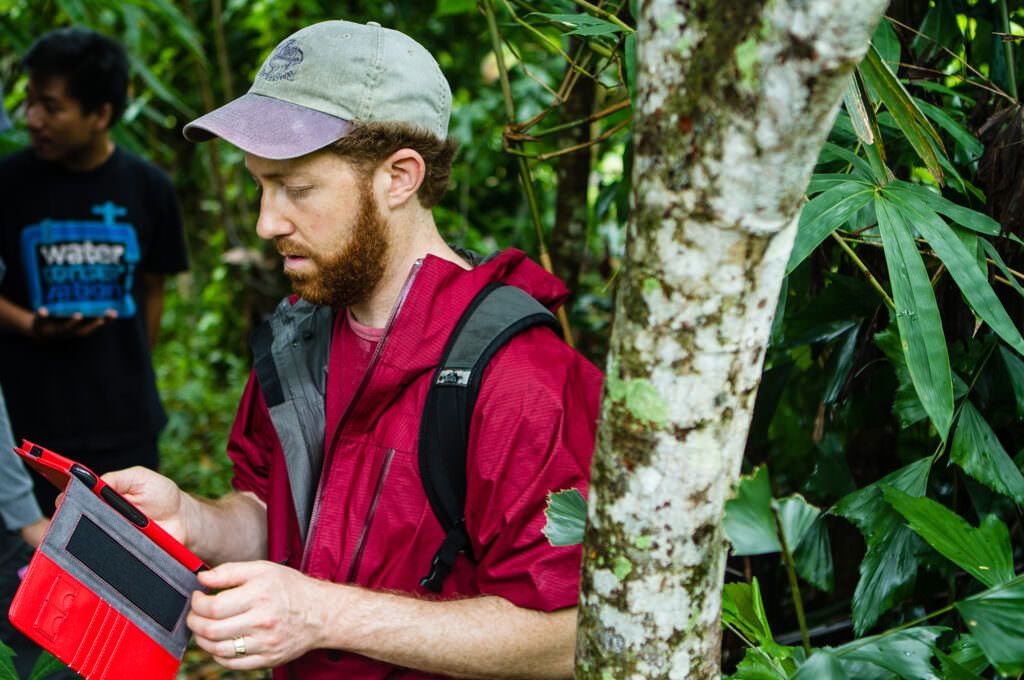 To understand changes in production practices and outcomes in greater detail, we also conduct more intensive sampled monitoring on a subset of the farms, forestry enterprises, and tourism businesses with whom we work. This monitoring is typically conducted on a time-series basis, for instance, to compare conditions before and after certification, verification, or technical assistance. When feasible, we also collect data from a control group for comparison purposes.
Finally, we support focused research to test specific hypotheses about program impacts and to evaluate broader or longer-term results, for instance at a landscape scale. To provide an independent perspective, such research is usually conducted by third parties, with the Rainforest Alliance's input limited to hypothesis development, logistical support, or assistance with interpretation of the findings.
Rainforest Alliance-led or Commissioned Evaluations and Analyses
The Evaluation and Research team and commissioned researchers produce a variety of analyses and studies to document results and evaluate effectiveness of the Rainforest Alliance's programs and standards. These range from analysis of certification compliance data to landscape-level spatial analyses. The team also develops methodologies and thought pieces to help define good practice and improve the effectiveness of sustainability standards.
It's important to note that the reports produced in the past don't necessarily represent the current state because we continuously receive new data and learn, improve, and evolve our programs.
A full list of completed publications can be found here, while summaries of planned and in-progress studies are here. Here are a few recent highlights: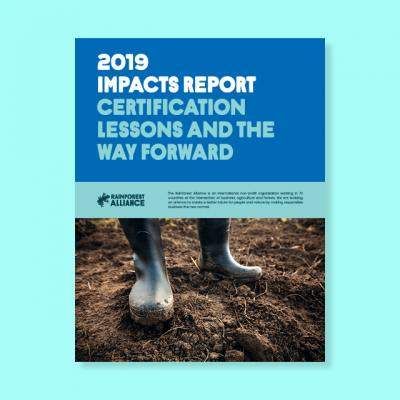 With a special focus on the themes of farmer and farm-worker livelihoods, conservation of natural ecosystems, and reduction in pesticide use and risk, the report documents the progress that farmers have made toward addressing these challenges, and highlights areas of where further work is needed.
---
This study provides an interesting example of how modeling techniques can be used to determine the cumulative impacts of certification on water quality at the landscape scale.
---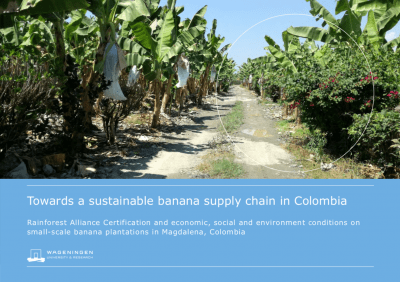 This evaluation study, conducted by the Wageningen Economic Research and commissioned by the Rainforest Alliance, compared certified banana farms to similar non-certified farms in the region of Magdalena, one of Colombia's main banana producing regions.
New and Noteworthy Third-Party Research
In recent years, universities and research institutions have conducted numerous studies to evaluate the impacts of Rainforest Alliance certification or training, often in comparison to a non-certified control group. These studies provide valuable independent assessments of the results of our work.
How You Can Get Involved
The Rainforest Alliance recognizes the important role of the research community in evaluating and ultimately helping to improve the effectiveness of certification and other kinds of sustainability programs.
Become a Research Partner
There are many ways that research institutions can work with the Evaluation and Research team or conduct research in the context of Rainforest Alliance programs or field sites—from student internships to formal research partnerships.
Kleinhans Fellowships for Community Forestry Research
Every two years, the Rainforest Alliance awards a fellowship to a postgraduate level researcher who is seeking solutions to the challenges faced by the community forestry model.
Tell Us What You Think
Do you have questions or comments about the Rainforest Alliance's evaluation and research system? We'd like to hear them.