Rainforest Alliance Certified™ farms use methods that protect the health of farmers, their livelihoods, their land and the surrounding waterways. Through our training and certification programs, we are promoting farming techniques designed to protect the land for future generations.
Through the pictures below, take a glimpse into the daily life of India's tea estates.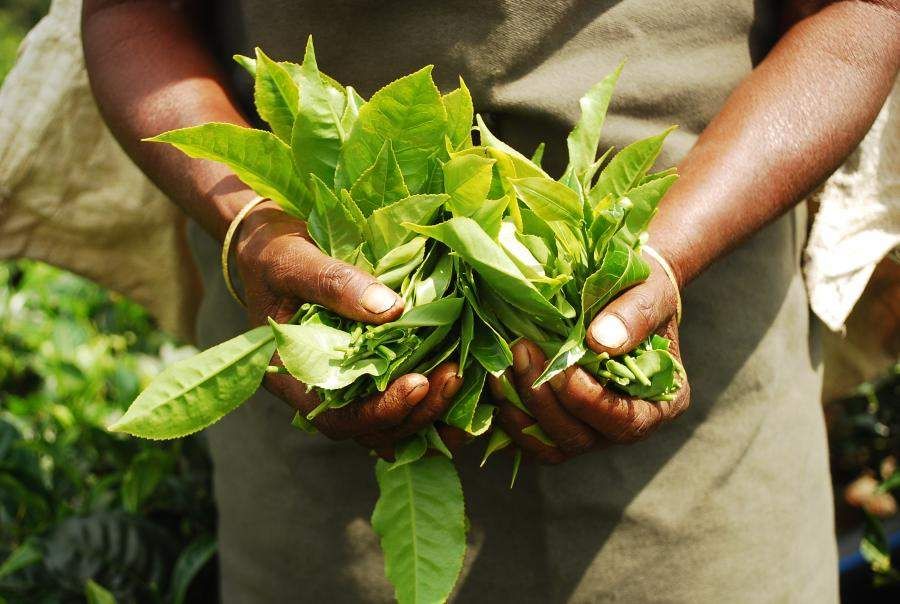 The Rainforest Alliance currently works with more than 850 tea estates across India that produce about 15 percent of country's tea.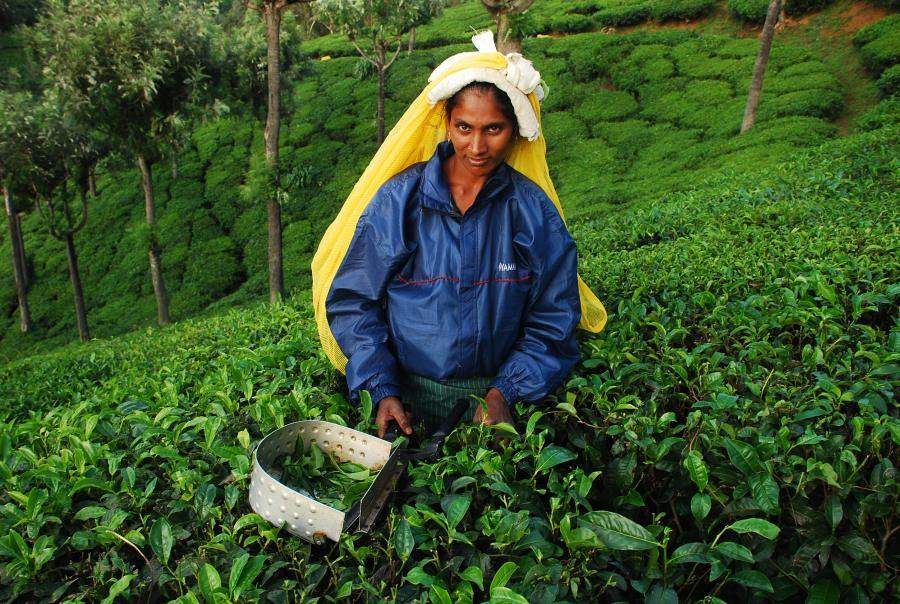 Workers on Rainforest Alliance Certified tea farms benefit from decent wages and housing, as well as access to safe water, health care and education for their children. Here, a tea plucker uses shears to remove the tea leaves.
On the Rainforest Alliance Certified Kairbetta estate, workers are given tea during a break from plucking.
The management of the Kairbetta Estate provides free medical aid for all family members of workers and pluckers as well as community-members who don't otherwise have access to healthcare. With a nurse on site permanently, any injury or illness is attended to quickly.
The Coonoor Tea Estate is upgrading worker housing and teaching workers about proper waste disposal. Since becoming Rainforest Alliance Certified, the tea estates in Coonoor have become much cleaner and now boast more wildlife. The reduction in pesticide use and adoption of efficient waste management systems has led to an increase in bird species as well as more frequent sightings of bison, leopards, deer and elephants.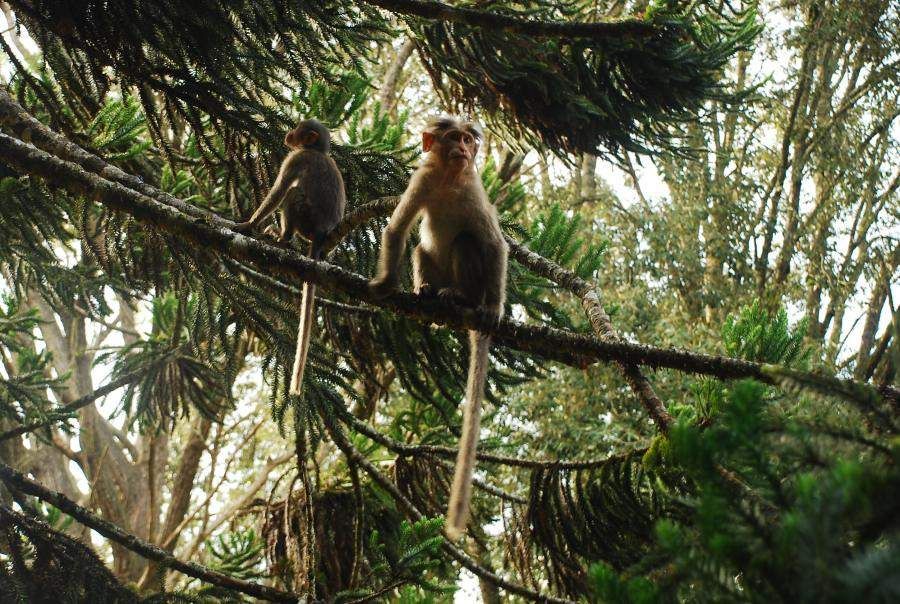 Monkeys can be very mischievous on the tea estates. The Kairbetta tea estate is currently reroofing worker housing to ensure the monkeys cannot cause further damage.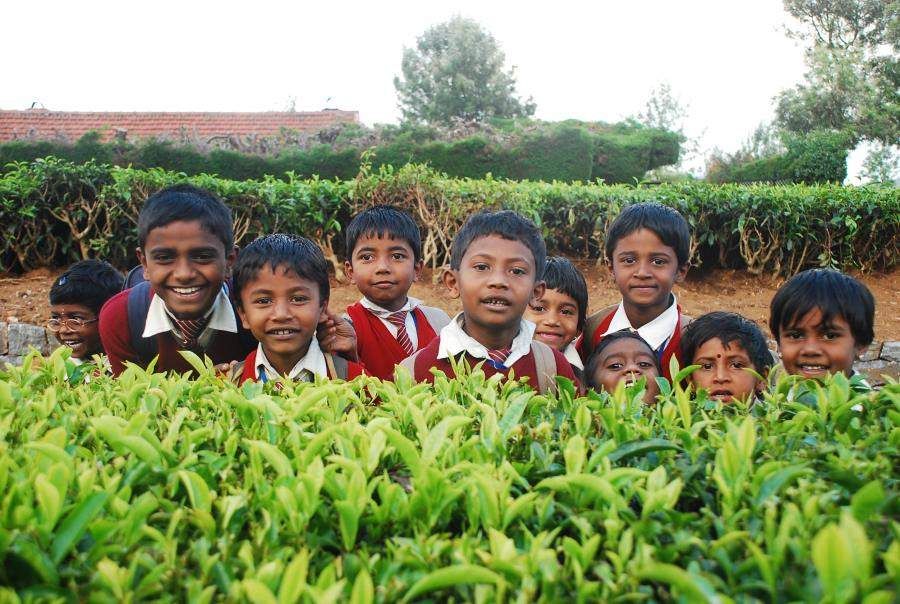 The family-owned Havukal Tea Estate, located on the eastern slopes of the Nilgiris Hills, provides its employees with free housing and medical care. Children from the Havukal and Warwick estates have free access to a school run by teachers whose salaries are paid by the government. A total of 50 children attend the school, of which a third come from the local community and not from the estate.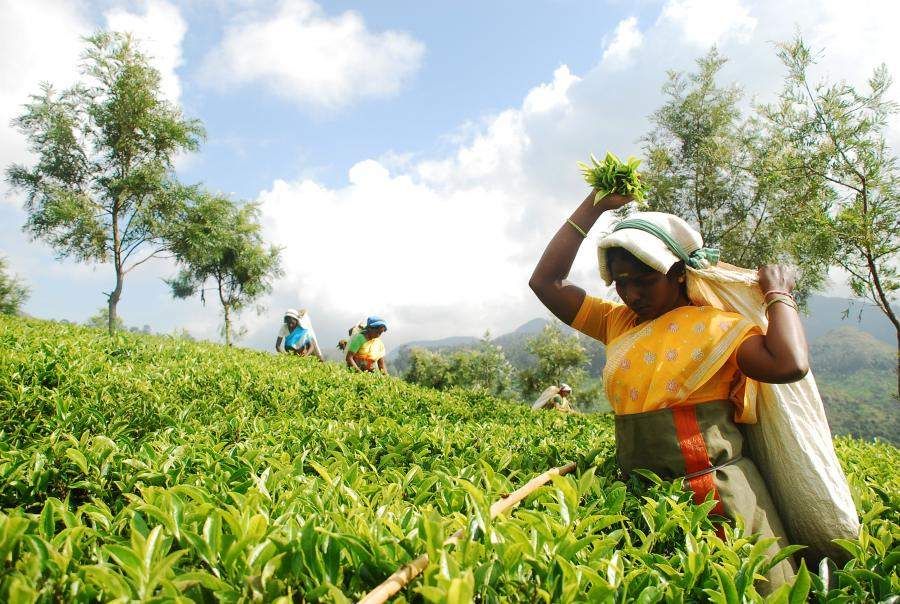 Tea pluckers on the Rainforest Alliance Certified tea estates in the Coonoor region earn more than double the local minimum wage. They also benefit from decent housing and free medical care.
Support Our Work
Create a world where people and the planet prosper together.
DONATE TODAY