The Rainforest Alliance's Sarah Fadika, who works in our sustainable vanilla and cocoa programs, shares impressions from her recent trip to Madagascar, where much of the world's vanilla is grown.
Walking through the rainforest here in Madagascar, it's not uncommon to spot a frog on a vanilla leaf—a sign of rich biodiversity. But sadly, you may also stumble on large swaths of land that have been cleared for unsustainable rice cultivation and illegal timber logging.
Healthy forests and vibrant communities are an essential part of the global climate solution. Sign up to learn more about our growing alliance.
That's why the Rainforest Alliance has an active presence in Madagascar. We are working to protect biodiversity and improve productivity and livelihoods through crop diversification. We also help farming communities develop sustainable tourism initiatives that generate additional revenue streams.
As part of my work for the Rainforest Alliance, I visited the beautiful Sava region in the northeast part of the country. I walked behind vanilla farmers who used their machetes and bare hands to cut a path for us through the through the hilly, dense forest terrain. The scent of vanilla in the air kept me strangely satiated; I did not feel hungry even after hours of walking.
The farmers shared stories with me about working with the Rainforest Alliance to strengthen their agro-forestry methods for cultivating vanilla. They also spoke of the challenges presented by their community's heavy reliance on rice, which drives deforestation.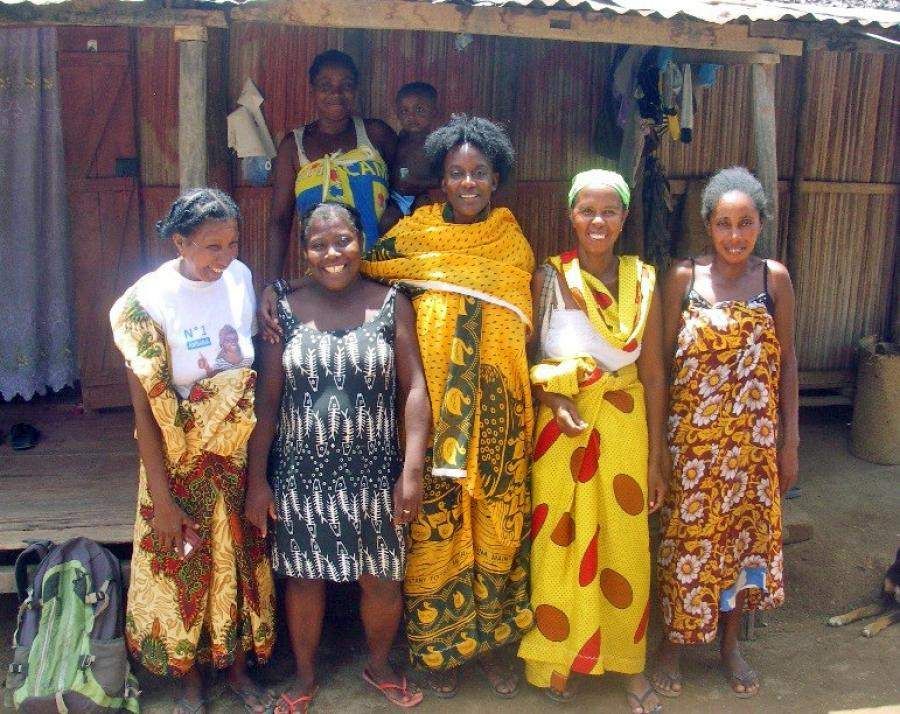 From Sava, I continued my journey to visit cocoa farms in the northwest before reaching the village of Antanambao back in the east. The rainforest took my breath away: it was alive before my very eyes! The stunning landscape is the perfect setting for the Palma Nova Hotel, which has created an eco-tourism route for tourists deep in the heart of vanilla country.
The cocoa farmers of Antanambao have participated in Rainforest Alliance trainings, and their commitment to keeping their land healthy is truly humbling. I watched many of them trudge up the mountain in flip-flops or bare feet, after a long afternoon working in the blazing sun or drizzling rain, carrying heavy tree trunks for reforestation on their heads. I also met the wives, sisters and daughters of this farming community, who welcomed me into their world of untouched rainforests—the lungs of our planet—and into the beauty and spirituality of these spectacular surroundings.
Support Our Work
Create a world where people and the planet prosper together.
DONATE TODAY