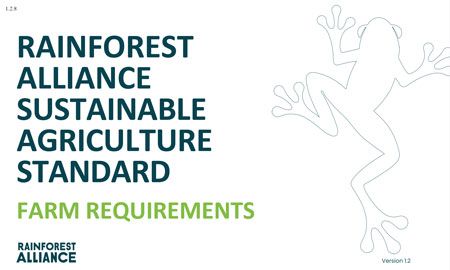 Certification Standard
2020 Sustainable Agriculture Standard: Farm Requirements
The need for sustainable agriculture has never been greater. By providing a practical framework for sustainable agriculture, and a targeted set of innovations, the Farm Requirements can help farmers produce better crops, adapt to climate change, increase their productivity, set goals to achieve their sustainability performance and target investments to address their greatest risks. The Farm Requirements are designed to support certificate holders to maximize the positive social, environmental, and economic impact of agriculture, while offering farmers an enhanced framework to improve their livelihoods and protect the landscapes where they live and work.
View upcoming versions of this document >
The current valid version is accessible through the download button, below.
Choose a language to view this Certification Standard: