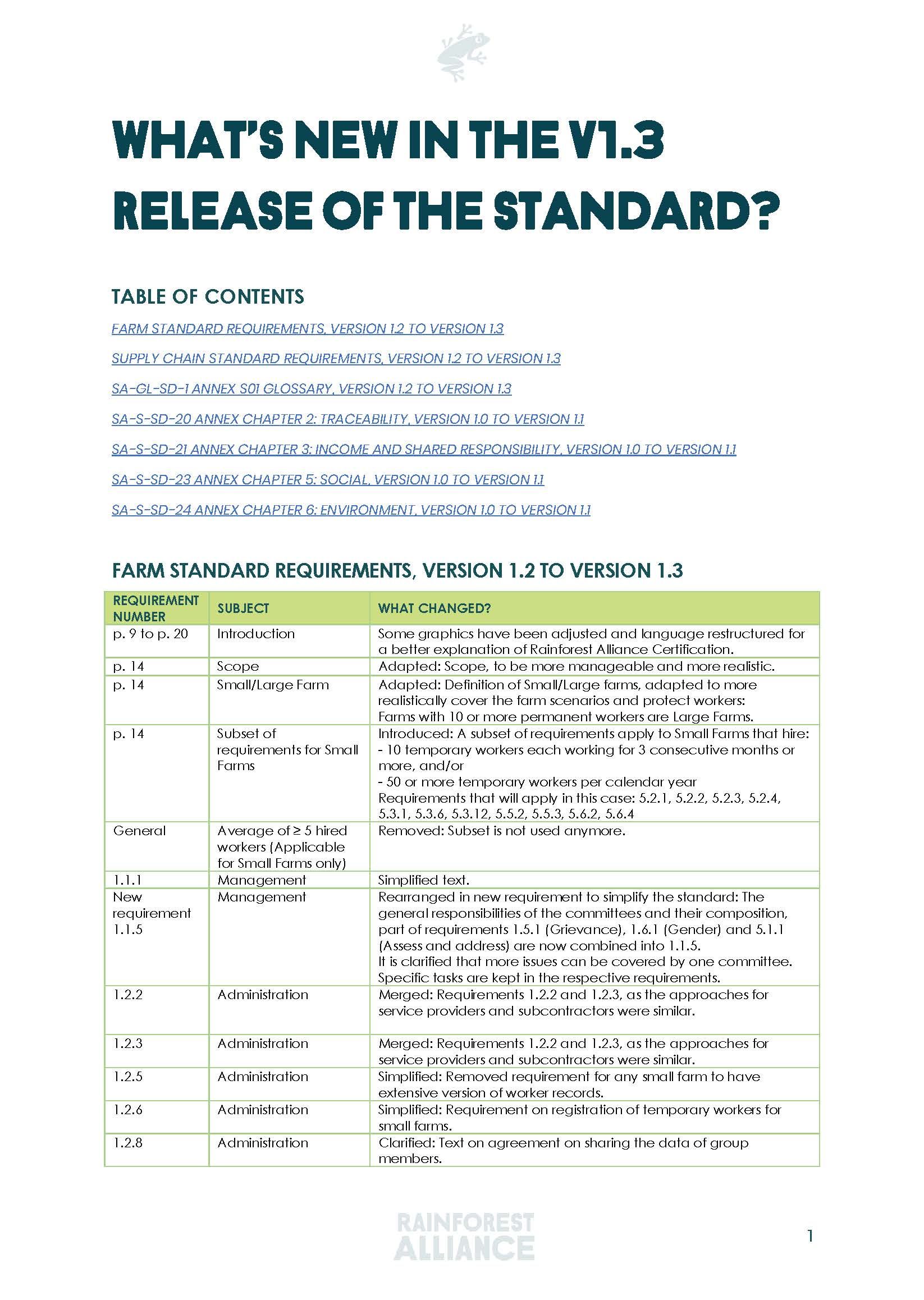 Explainers
What's New in Version 1.3 of the Sustainable Agriculture Standard?
Just as the 2020 Certification Program is designed to promote continuous improvement by farmers and supply chain actors, the Rainforest Alliance is also committed to doing the same with our work. In practice this means that as we roll out the new program, we continue to engage in dialogue with our partners to make the standard even more practical and flexible to different contexts. Every piece of feedback we receive helps us make the program better.
Listening to feedback of farmers and other stakeholders, we have made adaptations in the standard for easier implementation, and clarified and shortened requirements.
Version 1.3 has changes to the following resources, outlined in detail on the attached document:
Choose a language & version to view this Explainers: