Many of us view insects as creepy crawly foes to be squashed on sight. But really, they're our friends: In fact, they are the unsung heroes of biodiversity. Insects are food for most bats, birds, and freshwater fish. They pollinate the vast majority of flowering plants, and they are committed recyclers (of nutrients, that is). Insects are absolutely critical to healthy ecosystems, to food production, and to the very survival of mankind.
That's why it's so frightening that an insect apocalypse looms. Insects are going extinct eight times faster than mammals, birds, and reptiles, according to Biological Conservation. At this rate, scientists say, insects could vanish altogether within a century.
Sign up for useful tips to green your life and protect our planet.
It's urgent that we do all we can to save insects. This is just one reason the Rainforest Alliance works so hard on regenerative agriculture, which seeks to eliminate the pesticides and herbicides largely responsible for insect loss. But you don't have to work in conservation or be a farmer to help counter this terrible trend. Even those of us who live in urban centers or suburbs can take action to conserve nature's smallest and most endangered animals. Here are some things you can do in your daily life to support our many-legged friends:
Lawn, be gone: Make your yard a haven for insects
Lawns are to biodiversity what white bread is to nutrition: pretty much a big fat zero. And like all monocultures, lawns require a lot of time, energy, herbicides, and fertilizer to help them vanquish nature's will. Wouldn't it be easier, cheaper, and better for the planet if we worked with nature instead of against it? Rip out that lawn and turn your green space into an insect paradise. If you are wondering what exactly to plant to boost the insect quotient in your outdoor space, read on:
To save insects, focus on native plants and plant diversity
Native plants are best for attracting insects. They're also easier to maintain since they are already adapted to local climate and rainfall patterns. You don't need ample acreage or palatial grounds to support insect populations, either: Window boxes, balcony planters, and sidewalk plots can all be made into bug havens. (Balconies are great for pollinator hotels, too, which you can purchase readymade or build DIY.) If for some reason native plant species aren't available to you, focus on a diversity of non-native plants, especially those that produce nectar. Another bonus to supporting insect life: 96 percent of songbirds feed on insects, so you may be thanked for your bug-boosting efforts with the sweet serenades of feathered friends.
Say bug off to pesticides
This one is probably a no-brainer for many of us Earth-conscious gardeners. All those weed killers are terrible for insects and so much else, including human health. But human health can also be negatively affected by mosquito-borne illnesses, so how to guard against those potentially sickening (and always itch-inducing) bites? Before you turn to mosquito sprays, which are equal-opportunity insect killers, try covering up with long-sleeved shirts, removing standing water, and keeping screens in good repair. Note, too, that bug zappers mainly kill harmless insects, rather than the pests you hope to exterminate.
Don't be a light litterbug
Night-time light pollution has increased dramatically in the last thirty years, which is bad news for a lot of species, including insects. Drawn to artificial light, nocturnal insects can end up dying of exhaustion or predation before sunrise. Artificial light also affects the reproductivity of some of nature's most magical creatures: fireflies. When you absolutely must illuminate an outdoor setting, use amber or red-colored light, which is less attractive to insects. Motion sensors are also a good way to minimize artificial light in your outdoor space.
Bug out on eco-friendly household products
Car-washing solutions often contain harsh chemicals that get into waterways and wreak havoc on insects and other species. Stick with nature-friendly cleaning products, and that goes for laundry detergents and hand soap, too. If you live in a cold climate, remember that conventional rock salt, sprinkled on sidewalks to melt ice, not only stings your pup's paws, it interferes with insect reproduction and behavior. It's well worth the effort and expense to purchase safer alternatives.
Be a love bug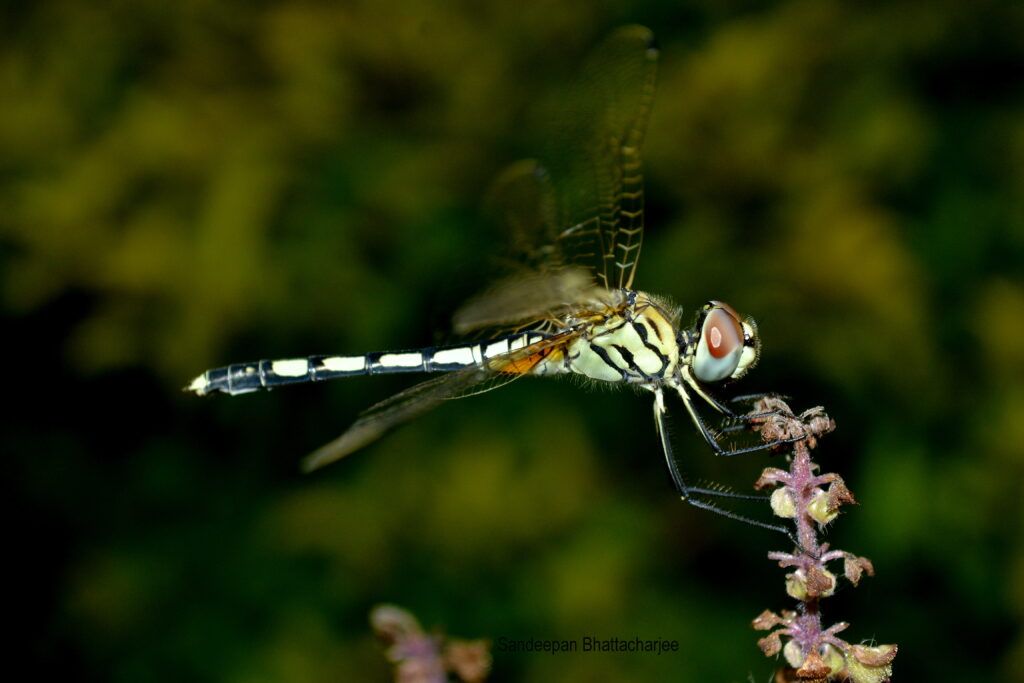 Negative perceptions of insects abound, but you can help turn the tide against bug bias! A good place to start is by learning to appreciate insects' beauty, which can be enjoyed here. (Check out the fun names, too: the splendid-necked dung beetle, the orchid cuckoo bee, and the pleasing fungus beetle are just a few). Download an app like iNaturalist, which allows you to identify and share photos of insects with fellow bug enthusiasts. Keep in mind that kids' interest in animal life peaks between ages six and 12—so if you have little ones around you, share your passion for saving insects. With any luck, the next generation will be bitten by the bug-love bug, too.
For a deeper dive on the science behind these tips, check out this important article from Proceedings of the National Academy of Sciences (PNAS), a peer reviewed journal of the National Academy of Sciences (NAS).
Forests Are Falling At An Alarming Rate.
Each minute, 85 acres are destroyed.
Donate