More than two million farmers follow our agriculture standards in 70 countries around the globe—driving sustainability transformation from Colombia to Indonesia. Over the last 30 years, certification has proven to be a powerful tool in combination with landscape-level programs and advocacy efforts. But the world has changed dramatically since we first began our mission—and we are evolving with it.
We face daunting challenges today—from accelerating climate instability to the rise in wildlife-borne diseases in humans. Our best hope for a better world is to embrace sustainability and build resilience on a massive scale. To achieve this, we decided to reimagine certification as we know it.
Raising our ambitions
The Rainforest Alliance Certification Program lays out our path toward a more resilient and inclusive future. It is based on our 2020 Sustainable Agriculture Standard—an enhanced set of practical, yet ambitious farm and supply chain requirements, which we developed over a two-year consultation period with farmers, companies, NGOs, governments, and researchers around the world. And in terms of real impact on the ground, this means better monitoring and assurance systems, advanced digital innovations, more investment and support for the farmers we partner with—and at the heart of it all, a vision of sustainability as a shared journey of continuous improvement.
What's in our Certification Program?
Life on Earth is a vibrant dance of interdependence. And in our hyper-connected world, solutions can only truly be sustainable if they ensure a better future for both people and nature. That's why the Rainforest Alliance focuses on protecting land and forests in ways that advance the rights and prosperity of rural communities—and vice versa.
Here are some of the main advances for people and nature in our Certification Program:
Building climate resilience
Our field teams have seen firsthand how climate change disproportionately impacts those who rely on the land for their livelihoods. Droughts, floods, shorter growing seasons, and heightened exposure to pests and diseases pose formidable challenges to farmers around the world—especially in the tropics, where rural poverty is widespread.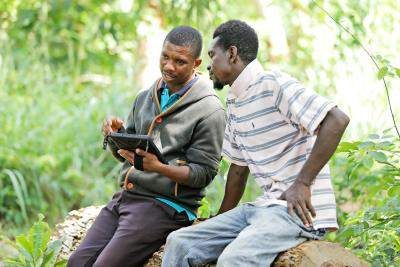 That's why we designed our entire Certification Program to foster climate resilience from the ground up, promoting climate-smart growing techniques that can help farmers adapt to and prepare for impacts.
The beauty of the climate-smart approach is its adaptability. A high-altitude tea landscape in northern India struggling with drought will naturally need very different strategies to a low-lying banana farm in Costa Rica at risk of flooding. We provide farmers with a variety of tools, starting with a Climate Change Risk and Vulnerability Assessment, to help determine the specific local challenges. The smart part is then figuring out—and implementing—the perfect combination of sustainable solutions to meet those needs.
Solutions in our climate-smart toolkit include:
Planting shade trees to protect crops from excessive sun, harsh winds, and strong showers
Digging bamboo-lined ponds to harvest and store rainwater
Inserting hollow bamboo cuttings filled with water into the ground next to crops to create affordable, slow-drip irrigation systems
Nurturing ground-cover plants to keep fertile soil in place during heavy rains
Planting on hills or natural terraces to avoid soil erosion
Simple solar dryers for cocoa beans made from wood frames and plastic sheets
Weeding by hand to minimize pesticide use
And the best part? Many of these approaches also increase on-farm vegetation and carbon storage—all while helping farmers maintain, and even improve, their livelihoods.
Advancing human rights
The well-being of farmers and workers is vital to the sustainability of any farm or business. Yet, thorny issues such as child labor, forced labor, discrimination, and workplace harassment are still deeply embedded in the production of many of the world's most popular goods including cocoa, coffee, tea, and bananas. While progress has been made, outright bans often prove ineffective—inadvertently driving abuses underground, making them much harder for auditors to detect.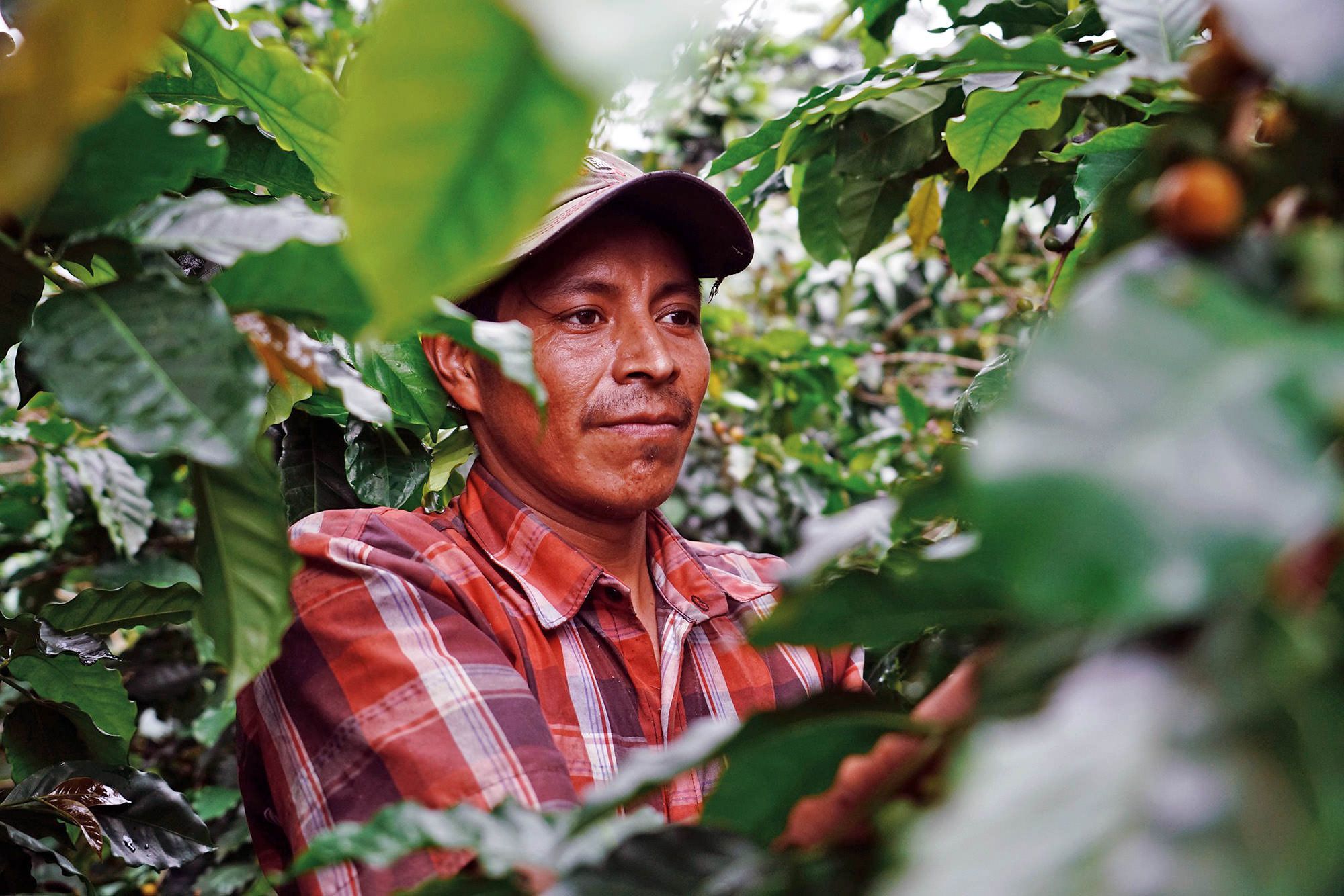 Our "Assess-and-Address" approach supports farms and companies to tackle these issues head-on. All certified farms and processing facilities are required to set up internal oversight committees. If abuses are identified, committee members—who will have access to remediation skills training—must then implement our Remediation Protocol and follow up with close monitoring. We've also developed risk maps to pinpoint countries and regions where even stricter prevention and mitigation measures are needed.
The Rainforest Alliance Certification Program also takes a strong stance against gender inequality. Building on key protections in our existing programs, certified farms and companies are required to appoint a liaison representative or committee dedicated to addressing gender inequality and actively promoting women's empowerment. In addition to this and other core requirements related to gender, farms must perform an in-depth risk self-assessment and identify the priority areas for improvement—such as the percentage of women in leadership roles—and determine the actions needed to address them.
Cultivating rural prosperity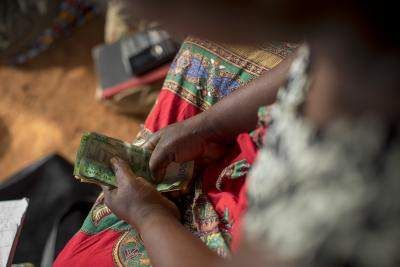 The cultivation of rural prosperity is at the very heart of our mission. Our Certification Program includes a whole range of measures to build thriving, sustainable livelihoods for farmers and farm workers—the most effective way to lift their communities out of poverty.
Adopting more sustainable growing practices can require significant investment. All too often, this burden falls on farmers' shoulders alone. To ensure that responsibility is shared across the entire supply chain, the Rainforest Alliance has introduced requirements for companies to invest in and reward more sustainable production.
A Sustainability Differential
This is a mandatory cash payment to Rainforest Alliance Certified™ farmers—over and above the market price for their crops—to reward their sustainability efforts and incentivize continuous improvement. Large farms are required to spend this on areas that directly benefit their workers, such as higher wages.
Sustainability Investments
This is an additional cash or in-kind payment to help farmers implement and meet our rigorous sustainable agriculture requirements. This can range from measures to ensure safe working conditions—such as protective equipment for workers or improved sanitation facilities—to setting up digital systems to monitor deforestation. Better still, this invest-and-reward approach also puts more decision-making power in the hands of farmers, who define exactly what sustainability support is needed and where. This, in turn, helps farmers grow their businesses and become more profitable and resilient—a key step towards achieving better livelihoods.
Our Certification Program has also introduced measures to help farm workers attain a better standard of living. Many farm workers do not earn enough to meet their basic needs—even if paid the minimum wage. That's why the Rainforest Alliance advocates for a living wage that can cover all of life's daily expenses—food, water, housing, clothing, health care, education—with enough left over to put away some savings. Our custom-built Salary Matrix Tool helps farm managers bridge the current wage gap by calculating the difference between what their workers are currently paid and national living wage benchmarks. If wages are found to be too low, farmers must then implement an annual Wage Improvement Plan in consultation with workers' representatives.
Protecting forests and biodiversity
Tropical forests are a towering force for planetary health—and one of our most important natural climate solutions. The Rainforest Alliance has been working to protect the world's forests for more than 30 years. With our strengthened Certification Program, we've taken that mission to the next level by—introducing exciting digital innovations to maximize our impact from the field to the boardroom.
Using geospatial analysis, we've developed customized "risk maps" targeting major deforestation hot spots in Nicaragua, Honduras, Peru, Côte d'Ivoire, Ghana, Nigeria, Cameroon, and Indonesia. By cross-referencing these maps with the exact GPS locations of Rainforest Alliance Certified farms, auditors are better able to detect evidence of recent forest conversion—enabling us to take swifter action where it is needed most.
Stopping deforestation is just one part of the solution. Our program also requires farmers to increase native tree cover on and around their land, while promoting other biodiversity-boosting measures like agroforestry—a practice where shade-loving crops like coffee are grown alongside taller trees.
Forests are not nature's only climate champions. Wetlands and peatlands, for example, are also critically important carbon sinks. That's why our program not only prohibits deforestation but also the destruction of all natural ecosystems—meaning much more nature will be protected by our rigorous agricultural standards.
For a deeper dive into all these innovations and more, check out the helpful introduction to our 2020 Sustainable Agriculture Standard or visit the Certification Program hub on our website.
Forests Are Falling At An Alarming Rate.
Each minute, 85 acres are destroyed.
Donate