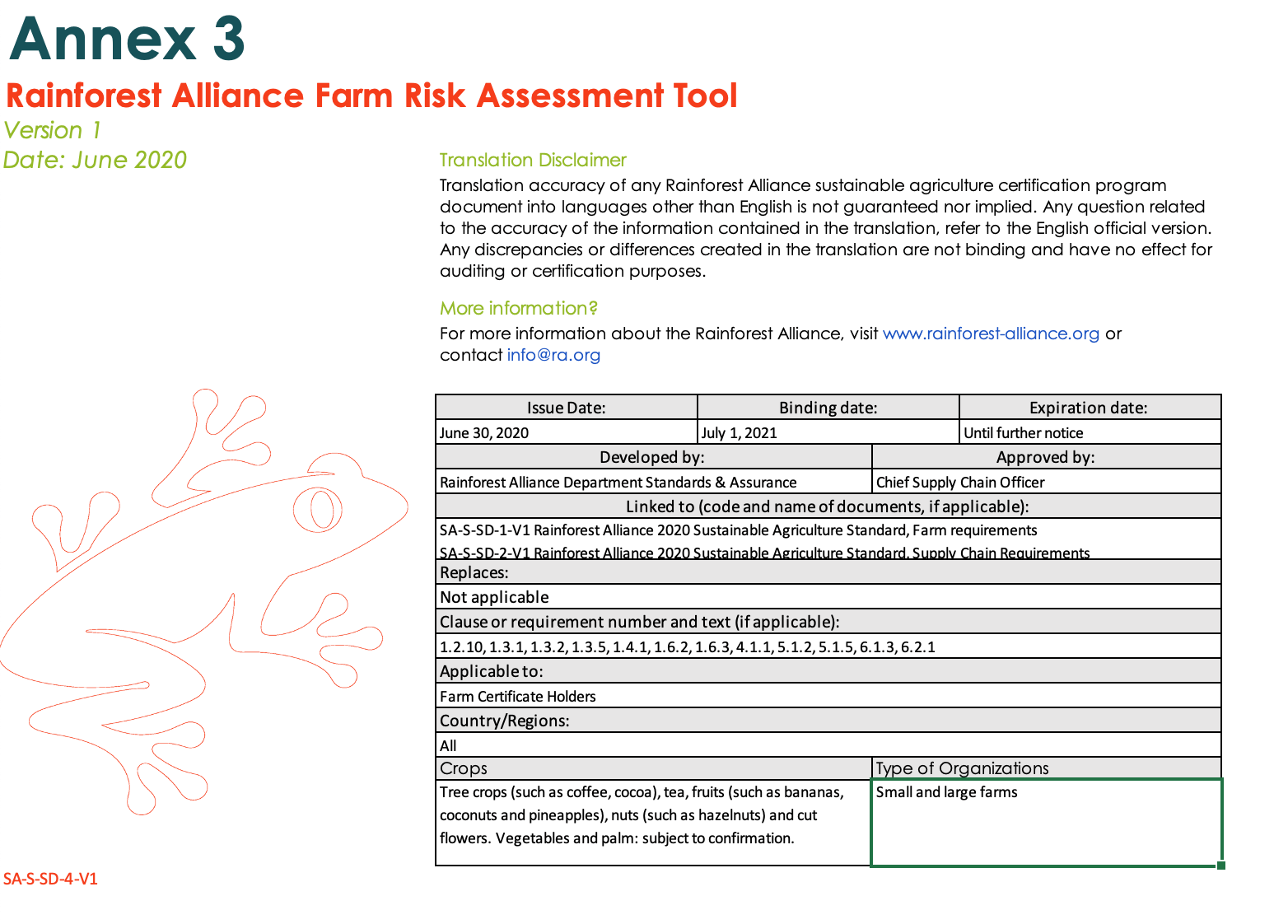 Annex
Annex S03: Risk Assessment Tool
SA-S-SD-4
As outlined in the requirements of the 2020 Sustainable Agriculture Standard, certificate holders must conduct a risk assessment.
The risk assessment tool is available for group and individually certified farm management as well as supply chain actors who have social topics in their scope. The tool helps to identify risks that could prevent the certificate holder from complying with the applicable requirements and reaching the expected sustainability outcomes.
This download contains the Basic and In-Depth Risk Assessments of Annex S03:
SA-S-SD-4a Annex S03: Basic Risk Assessment Tool
SA-S-SD-4b Annex S03: Part 1.3.5. Climate Change In-Depth Risk Assessment
SA-S-SD-4c Annex S03: Part 1.6.3. Gender In-Depth Risk Assessment
SA-S-SD-4d Annex S03: Part 5.1.5 Assess-and-Address In-Depth Risk Assessment
Note: To ensure that this tool works properly, please check that "Calculation Options" under the "Formulas" group is set to "Automatic" in your Excel.
Choose a language & version to view this Annex: