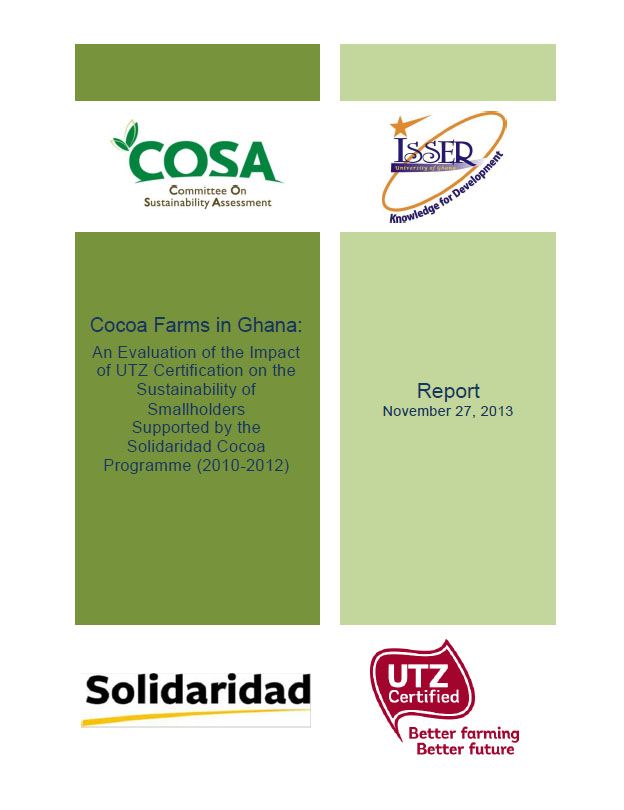 Impact Study
Cocoa Farms in Ghana: An Evaluation of the Impact of UTZ Certification on the Sustainability of Smallholders Supported by the Solidaridad Cocoa Programme (2010-2012)
This study by COSA evaluated the performance on key sustainability indicators in the 2010 and 2012 cocoa production years for UTZ certified farmers in two districts in Ghana. The 2010 baseline of UTZ Certified farmers was taken before they became certified. The study was commissioned by UTZ Certified and Solidaridad to learn what aspects of the implementation of UTZ certification worked effectively to improve farmer livelihoods and overall sustainability.
The researtch compares changes in performance between a target group (that was becoming certified) and a control group (not certified). It observed the effects from a year prior to certification and again two years after the effects of certification would be expected to appear.
Read the Rainforest Alliance's response to this report.
View this Impact Study: