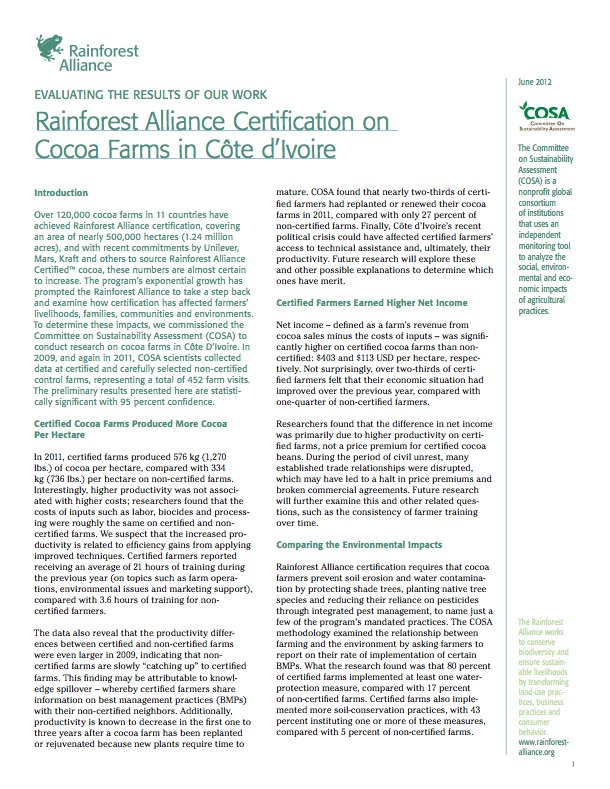 Impact Study
Rainforest Alliance Certification on Cocoa Farms in Côte d'Ivoire
More than120,000 cocoa farms in 11 countries have achieved Rainforest Alliance certification, covering an area of nearly 500,000 hectares (1.24 million acres), and with recent commitments by Unilever, Mars, Kraft and others to source Rainforest Alliance Certified cocoa, these numbers are almost certain to increase.
The program's exponential growth has prompted the Rainforest Alliance to take a step back and examine how certification has affected farmers' livelihoods, families, communities and environments. To determine these impacts, we commissioned the Committee on Sustainability Assessment (COSA) to conduct research on cocoa farms in Côte D'Ivoire. In 2009, and again in 2011, COSA scientists collected data at certified and carefully selected non-certified control farms, representing a total of 452 farm visits. The preliminary results presented here are statistically significant with 95 percent confidence.
Read the original report here.
View this Impact Study: