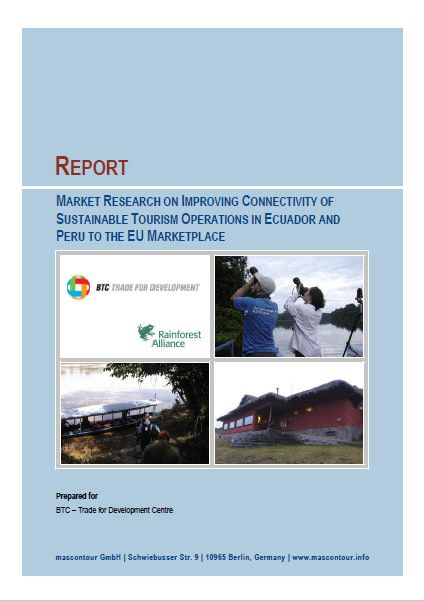 White Paper
Connecting Sustainable Tourism Operations in Ecuador and Peru to the EU Market
The purpose of this study is to support tourism companies in Peru and Ecuador, especially those with a focus on sustainable tourism, on how to access the European market. While the content of the study is geared towards the conditions in Peru and Ecuador, readers from other Latin American countries may also find the information useful.
The coverage of the European market includes the countries Germany, Austria, Switzerland the Netherlands, Belgium, United Kingdom, France, Italy and Spain. The study includes a look at players such as tour operators (including databases) or trade associations, examines market access mechanisms (both with regard to the destination - Peru and Ecuador, as well as with regard to the mentioned source markets) and describes a wide range of approaches and tools to improve market access to the European market.
View the full report:
To view the Insights from the report, click here.
View this White Paper:
Topics: