As we face increasing environmental and social challenges, savvy consumers are demanding more of companies. They want proof of how companies are contributing to a healthier and more sustainable world. Rainforest Alliance certification benefits your company by offering a powerful way to demonstrate your sustainability commitments. Through certification, companies also gain rewards from establishing better business practices for both people and nature.
Research shows that using sustainability standards benefits businesses in a range of areas. Certified companies report improved reputations, improved profitability, reduced costs, and increased production. So how would this work for you? Here are the main ways Rainforest Alliance certification can benefit your company.
Rainforest Alliance certification benefits people and nature
Sourcing sustainably through the Rainforest Alliance certification program is an opportunity for your company to make a public and positive impact on the world. How?
Rainforest Alliance Certified farms are better and safer places to live and work. We train farmers around child labor laws and promote gender equality and non-discrimination. In addition, we want to improve livelihoods for farmers and workers by working towards a living income and a living wage.
Rainforest Alliance Certified farms are also better for the planet and more sustainable in the long term. This is because certified farmers must protect natural resources and the environment. They use land, water, and energy carefully. Certified farmers use fewer artificial fertilizers and pesticides, prevent pollution, and manage waste. They learn how to preserve forested and protected areas, which in turn supports plants and wildlife. Finally, farmers and farm workers are also trained to use climate-smart farming methods and adapt their growing practices to the effects of climate change.
Show your commitment and strengthen your reputation
Consumers increasingly want to know where their products come from. They want to trust that products were sourced with respect for people and nature. Rainforest Alliance certification benefits your company by providing independent assurance of your responsible sourcing strategy.
When you work with the Rainforest Alliance, your company benefits businesses all along the supply chain. This includes not only farmers, but also traders, manufacturers, brands, and retailers. Both shareholders and consumers can see the credible, positive impact you are making on people and nature. Sharing your sustainability commitment with your customers helps to boost your reputation, which increases consumer trust and loyalty.
Secure your supply for the future
At the core of Rainforest Alliance certification is our mission to create a better future for people and nature by making responsible business the new normal. Certified farmers and foresters are able to grow better crops, adapt to climate change, and increase their productivity. At the same time, they are reducing costs. Together, these practices contribute to a more promising future for farmers, foresters, and their communities. They also benefit your company as you have reliable access to a high-quality, reliable supply of certified products at competitive prices.
Safeguard your brand's credibility
When choosing a certification program, credibility is everything. The Rainforest Alliance Certified seal is an internationally recognized symbol of high standards. We are a member of the ISEAL Alliance, a membership organization for sustainability standards. Sourcing products certified by an ISEAL member ensures your company's sustainability program has the best possible foundation.
With certification, transparency is key. With this in mind, we've developed a system for companies to track and trace Rainforest Alliance Certified products and ensure traceability throughout the supply chain. In addition, all our standards are publicly available.
But, you don't just have to take our word for it. The Rainforest Alliance works with accredited third-party certification bodies to regularly audit farms and farm groups against the Sustainable Agriculture Standard. Companies are audited against the Chain of Custody Standard. In June 2020 we published our 2020 Certification Program, which will come into effect from summer 2021 when the first audits start to place. The revised requirements ensure even more transparency and responsible business practices among companies from farm to shelf.
A recognized and respected Rainforest Alliance Certified seal
Farms and companies that meet our certification requirements can use the Rainforest Alliance Certified seal. Over 30,000 food, beverage, and forestry products already proudly display the Rainforest Alliance Certified "green frog" seal. Our seal signals to both businesses and consumers that that product contributes to a better future for people and the planet.
When choosing a certification program, seal recognition matters. For example, 40 percent of consumers rely on product labeling for information on the sustainability of a product. Therefore, a seal with strong consumer recognition adds maximum benefit to your business. In addition, the Rainforest Alliance works actively with companies to further increase consumer recognition of the Rainforest Alliance brand.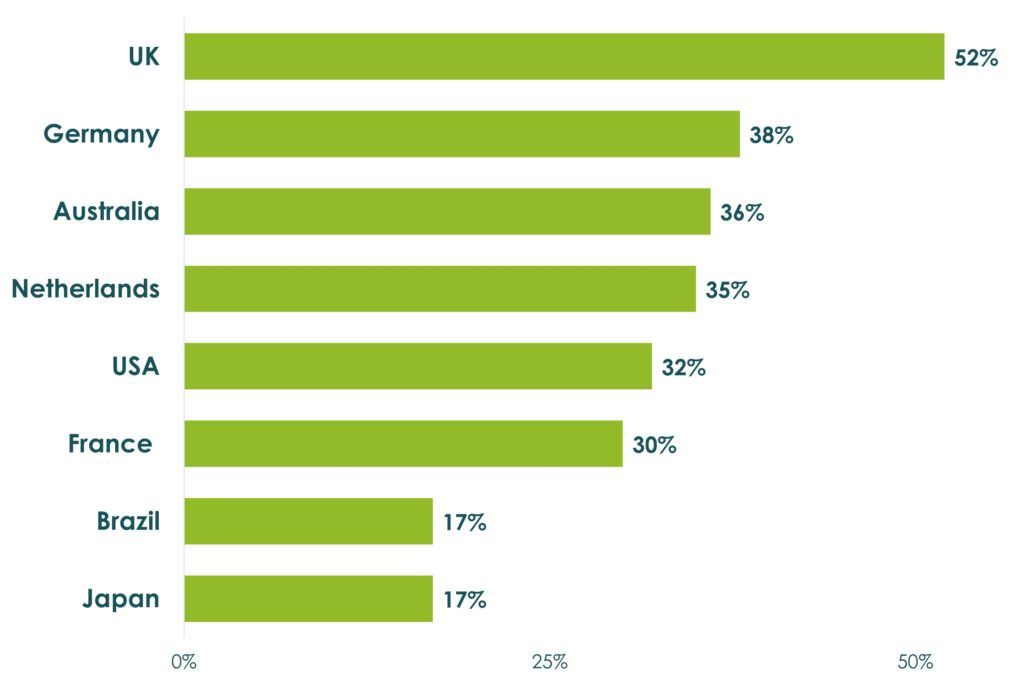 Contribute to the United Nation's sustainable development goals
The UN's sustainable development goals (SDGs) have become part of the mainstream understanding of what it means to do good business. In fact, many companies already use the SDGs to help set their sustainability agenda. From climate action to encouraging clean water and sanitation, the Rainforest Alliance's certification standards are helping lead the way. When you source Rainforest Alliance Certified products, you are directly contributing to achieving the SDGs.
Rainforest Alliance certification is a choice for a more sustainable future for people, nature, and businesses. Want to learn more about how to share your good work? Check out our Ultimate Guide to Marketing Your Rainforest Alliance Certified Product.
---
Support Our Work
Create a world where people and the planet prosper together.
DONATE TODAY