As an organization working with the Rainforest Alliance, you have the opportunity to promote your sustainability commitments by using and promoting our seal on your products. All public use of Rainforest Alliance trademarks requires approval prior to printing and publication. This applies to product packaging, promotional materials, or other communications related to Rainforest Alliance Certified products. This also applies to communications materials relating to collaboration with or support for the Rainforest Alliance, whether for B2B or B2C audiences. Approval is not required for trademarks use on B2B material that is exclusively shared in a commercial relationship (and therefore not publicly accessible), e.g., bulk packaging sold from one manufacturer to another, or a coffee bag sold between traders.
Pre-conditions for trademarks use
Organizations wanting to use one of our trademarks for product labeling and/or promotional materials for both B2C and B2B audiences, shall:
be covered by a valid License Agreement 2020 (LA 2020) either through their own LA or as a sublicensee to another company's LA; and
meet the applicable compliance requirements to their supply chains (traceability, Chain of Custody, etc.). For organizations that are part of the new Rainforest Alliance Certification Program, a valid certificate and a license to trade are required to be able to use the Rainforest Alliance trademarks; and
receive full approval via our portals before using our trademarks publicly on any material.
Third-party agencies that are requesting approval on behalf of another organization, such as design agencies are exempted from pre-conditions 1 and 2.
Approval needs to be requested through our online labeling platform. There are different procedures that need to be followed to submit your trademark requests on the online labeling platform.
Online Labeling Platform
As we transition to the new Rainforest Alliance Certification Program (2020), several older systems (both Rainforest Alliance and UTZ) are being consolidated. During this time, different portals are used, and there are different ways to access the labeling approval system. Please bear in mind that at this time, your company may have several accounts with linked credentials in one system. To use the correct account, please check which scenario applies to you and follow the instructions below.
In case of questions, please reach out to customersuccess@ra.org .
Steps to submit your material for approval
Trademark Used: Rainforest Alliance Certification Seal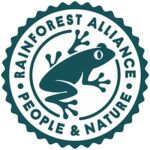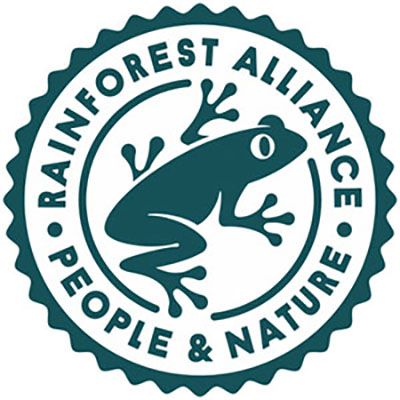 Organizations registered for the 2020 Certification Program
Organizations registered for the 2017 Rainforest Alliance certification program
Organizations registered and with a valid license for the UTZ certification program 
Third party agencies such as Design Agencies 
Trademark Used: Legacy Trademarks
From January 1st, 2023, new requests for branded packaging with the legacy Rainforest Alliance trademarks (UTZ logo and legacy Rainforest Alliance Certified seal) can no longer be submitted for approval, as we are phasing out the use of these marks. More information on the phase-out of our legacy trademarks can be found on this page.
For further questions, please reach out to customersuccess@ra.org.
Support Our Work
Create a world where people and the planet prosper together.
DONATE TODAY