To achieve gender equity, economic growth, and future sustainability, women must be included in agriculture. On the global scale, the United Nations has recognized gender equality and empowerment of women and girls as a top priority in their Sustainable Development Goals. The coffee sector is no exception to this issue.
To increase women's leadership in coffee, the UTZ program (now part of the Rainforest Alliance), Lidl, and CARE partnered together on a two-year initiative called "Project Guatemala". Taking place from 2018 to 2020, this project focused on gender inclusiveness and women's empowerment within Cooperativo Agrícola Integral Acatenango. The Guatemalan coffee cooperative is made up of 357 small farms, 92 of which are managed by women. Overall, the project aimed to improve both productivity and climate change resilience for the women-managed farms.
"This project was a unique experience; it created individual and collective leadership. It trained us to accomplish greater empowerment as women, which is new to us, and positioned us to make decisions and address education. These are important topics for us, and for the new generations of our families."

Doña Vicenta, Doña Rosalba, Doña Manuela (women's project leadership)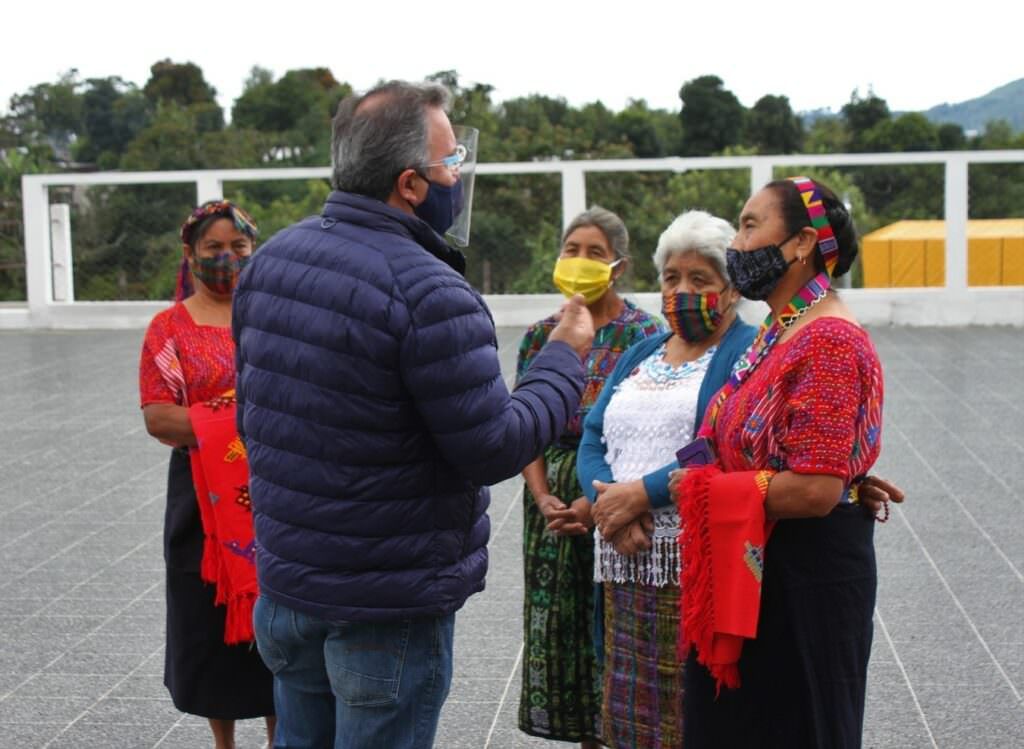 In our first article introducing Project Guatemala, we laid out three activity focus areas. Then, we shared a one-year update. Here, we've summarized the final key results and takeaways from the ambitious two-year project.
Watch the recap video below:
Key Results
Through multi-stakeholder collaboration, this project carried out a clear approach to strengthen the capacities of women and promote their empowerment. This resulted in more decision-making, confidence in public spheres, greater control over resources on their farms and homes, and stronger inclinations to participate in work groups. 95 percent of women-led coffee farms now have control systems in place to guarantee better agricultural practices and adaptation to climate change. The initiative has set an example for others to follow.
Objective 1: Evaluation of risks and needs
We summarized the initial evaluation in our one-year report. Still, it's worth restating that the women in the Cooperative—making up 26 percent of the total producers—produced a whopping 40 percent (310 metric tons) of the harvest. The first year of the project also increased awareness within the Acatenango Cooperative, its members, and its managers of the need to consider gender equity in their operations.
During the study, the women made it clear that they were interested in trainings on sustainable farming, agrochemical usage, finances, and entrepreneurship. We carried out trainings through a variety of methods, including educational visits, exchange of experiences with other cooperatives dedicated to coffee growing, workshops, and practical exercises on the plot. The range of opportunities allowed for learning by doing, making it more accessible for women with different educational levels.
Objective 2: Improve coffee productivity and income for smallholder women farmers
The initiative encouraged the group to adopt climate-smart farming techniques in order to continue producing high quality coffee. After undergoing trainings and adopting new technologies, the participants sought out opportunities for innovation. They worked together to implement a warehouse facility and a seedling nursery, using plastic tubes to transplant young seedlings. These tubes were reusable, reducing waste and the use of plastic bags. The women also strengthened their farms' climate resilience and water access by constructed 19 rainwater harvesting systems. Additionally, they learned more about coffee growing and marketing through these trainings.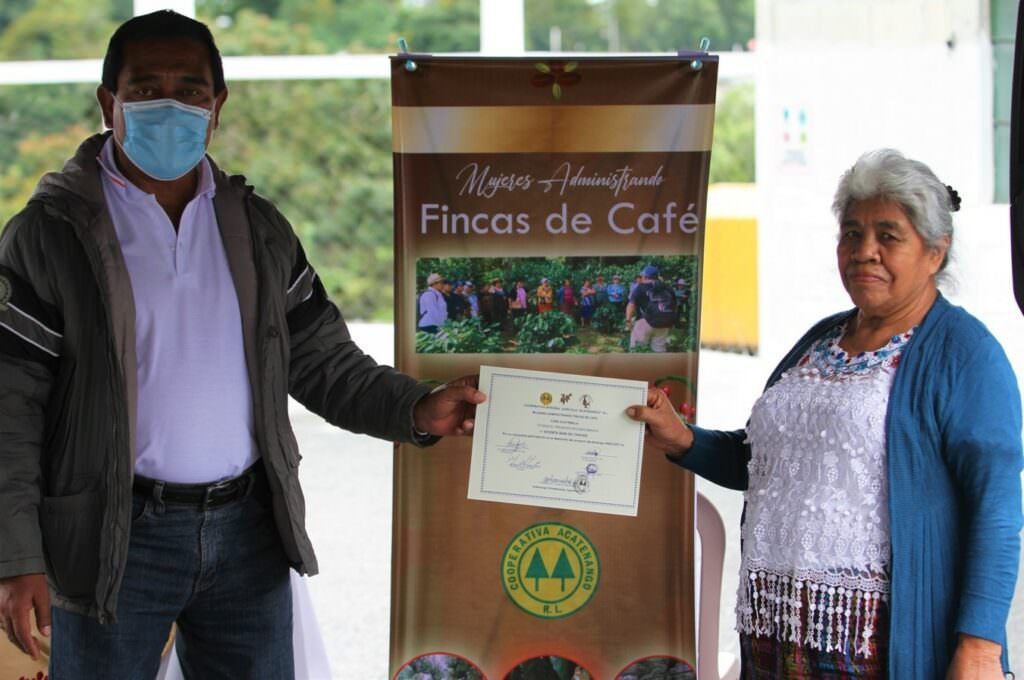 "At my age, I must retire," said Doña Vicenta of the women's project leadership. "But my granddaughter is involved and that leads me to believe that I am doing the right thing."
This project increased the women's contributions to their family's income, added value to their family life, and encouraged the transfer of knowledge between generations. The women also taught us an important lesson: that teamwork is instrumental for success. As a result, the group is motivated to engage with more women and continue growing their community. These results show a solid foundation for sustainability.
Objective 3: Social and economic empowerment of women coffee farmers
Achieving true behavioral change in two years is no easy task. Yet, the participants' progress in fighting indifference and 'machismo' allowed them to gain respect in a male-dominated environment. At the beginning of this project, women seeking leadership roles broke social norms. Industrious women were often met with resistance from men. Now, at the project's end, a woman holds the Secretary position on the Cooperative's Board of Directors. This was a big step, especially since women were historically left out of decision-making spaces.
Following this project, 60 percent of women leaders have strengthened their organizational capacities. Their enhanced skills and partnerships allow them to have a say in the Cooperative's policies. In addition, all the interviewed participants reported that the group experienced a significant change—these women were more confident, motivated, and had higher self-esteem.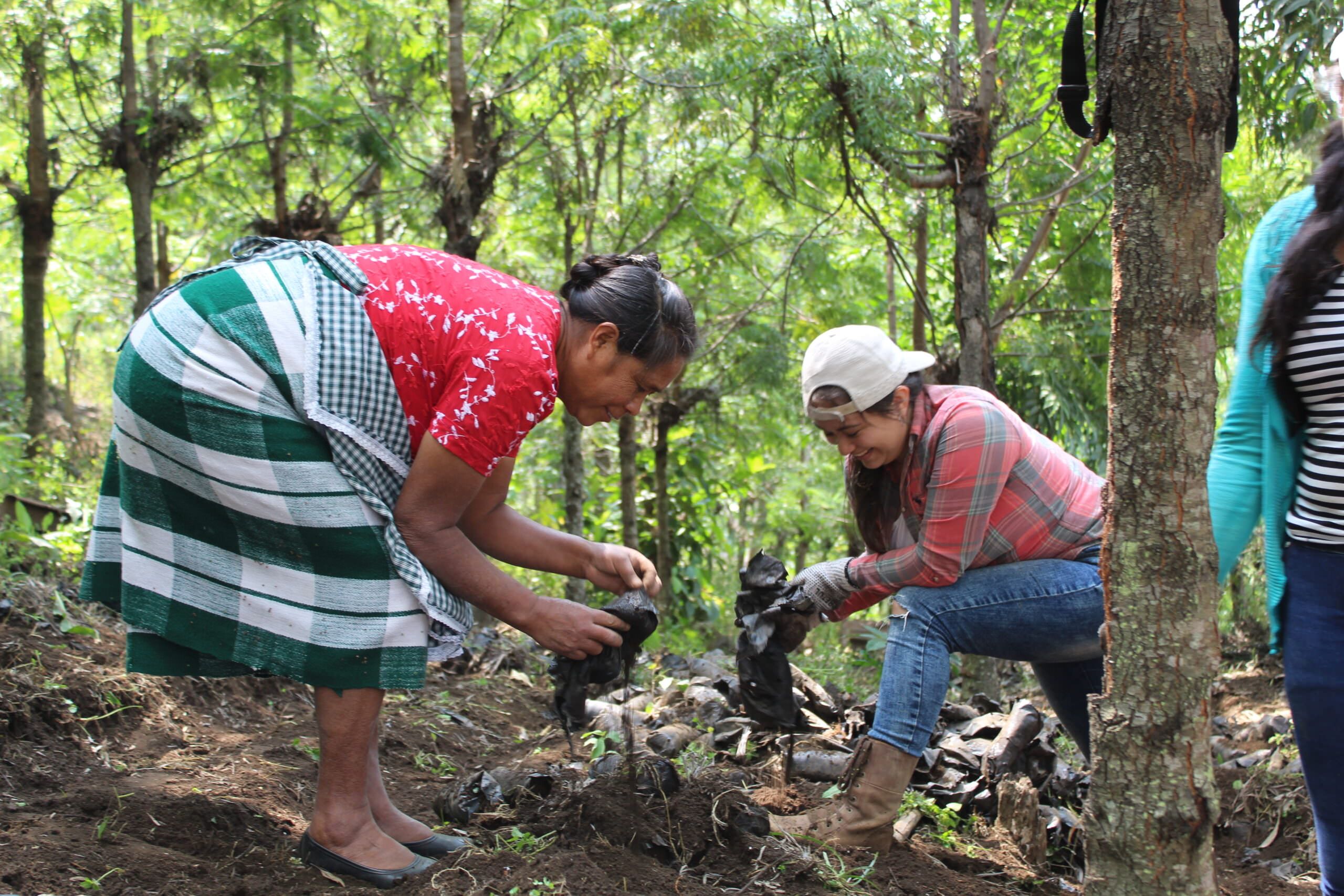 Next steps for long-term progress
"We believe that out of 111 women who participated in this project, many will continue to learn skills to face a future of good quality coffee."

Doña Vicenta, Doña Rosalba, Doña Manuela
Although Project Guatemala was successful, there are still challenges ahead. For instance, it will be crucial to develop a strategic plan that helps define a long-term vision for these women's economic success. Then, make that plan replicable to reach and involve more women.
Working towards sustainability and equity can be challenging, but progress quickly flourishes under the right circumstances. This project laid a strong foundation for cultivating women's leadership. Future projects—and continued efforts by industry partners—will help further the advancement of women farmers. In the end, this progress makes coffee production more sustainable. Reach out to us or your account manager directly if your company wants to deepen its commitment to a more sustainable coffee sector.
Support Our Work
Create a world where people and the planet prosper together.
DONATE TODAY