In the rugged hills of Türkiye's Black Sea coast, hazelnut production is still mostly manual and heavily reliant on seasonal hired labor. Each year, the start of the summer harvest (August to mid-September) is signaled by the arrival of migrant workers and their families—the Turkish Statistical Institute estimates that there are at least one million seasonal migrant workers in agriculture and more than 200,000 of them are children.
Most families are internal migrants from the poverty-stricken southeast region of Türkiye, near the border with Syria. During the harvest, these workers typically live in temporary tent settlements (sometimes without even access to clean water). Due to their economic situation, parents are often left with little choice but to bring their children to the farms. Here children are routinely tasked with carrying heavy loads up and down steep hillsides in blistering hot weather. In some areas, more than 40 percent of workers are aged 15-18, and up to 10 percent are even younger.
To address child labor as well as poor living and working conditions in these hazelnut villages, the Rainforest Alliance is teaming up with local authorities, companies, and civil society organizations in the region. Our project centers around establishing village working groups that will take an active role in preventing and remediating child labor and improving the overall wellbeing and livelihoods of farmers and workers.
Location
Türkiye
Black Sea Region: Ferizli and İkizce districts
Period
2022-2024
Partner communities
This project will focus on hazelnut villages in the Ferizli and İkizce districts of Türkiye's Black Sea Region. Project activities are expected to serve 1,050 farmers in these areas and reach more than 2,000 seasonal migrant workers, including children.
Project objectives: Working with local leaders to improve livelihoods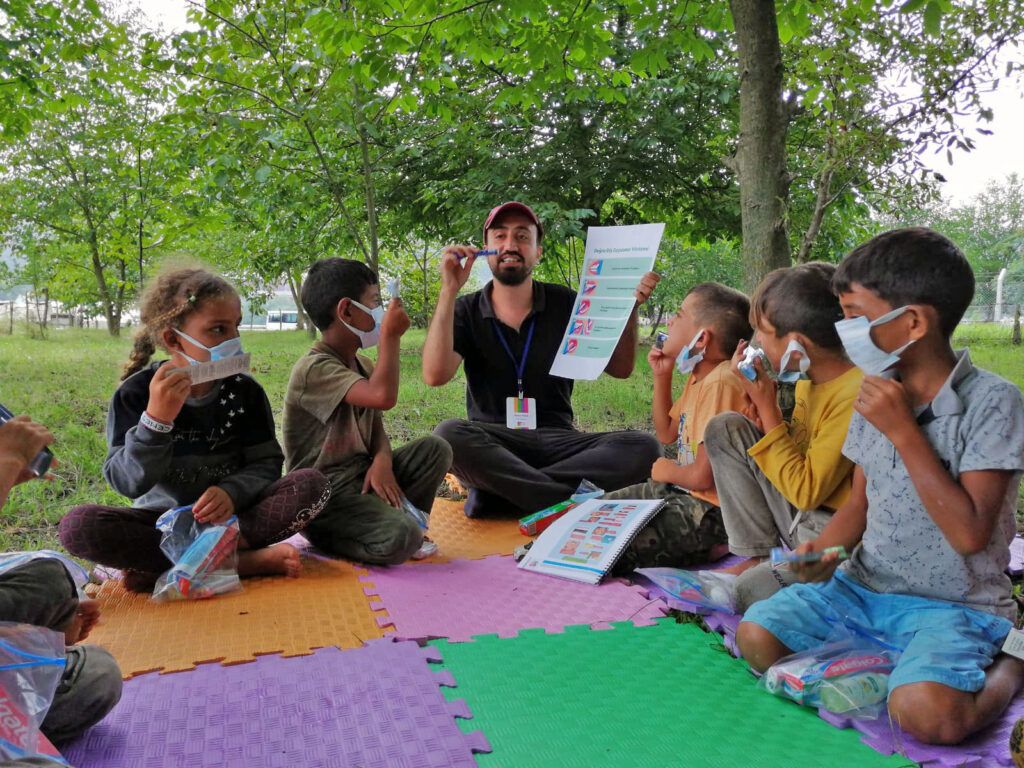 This project aims to address the complex and multidimensional nature of poverty and child labor by uplifting and engaging local communities. We will raise awareness of these issues among not only farmers, workers, and labor contractors but also local authorities and organizations in these regions. This can enable decision-makers to take action and make better decisions that improve the living and working conditions of seasonal migrant families and prevent and reduce child labor.
We will carry out a range of activities to that end:
Setting up village working groups
These working groups will bring together a wide range of local leaders and authorities, including kaymakams (district governors), mukhtars (village headmen), representatives from community health and education centers, labor contractors, NGOs, and more.

Farmer and worker training
Farmers, workers (especially women), and labor contractors will all receive training on child labor prevention, including workers' rights, labor contractor registration, and work contracts between labor contractors, farmers, and workers.

Establishing work contracts
Through engagement with the International Labour Organization and other NGOs, we will work to ensure that labor contractors in Türkiye's hazelnut sector use written work contracts, thereby reducing loopholes for exploitative practices.

Improving workers' housing
Village hazelnut working groups will work on investment plans that will enable them to renovate the farm houses and other settlements where workers stay.

Rainforest Alliance supply chain actor training
We will work with Rainforest Alliance Certified supply chain actors at an international, national, and local level to improve their systems for tackling child labor. They will receive training on best practices for preventing, monitoring, and remediating child labor as well for improving working and living conditions for migrant workers.
Desired impacts: greater awareness and shared responsibility for creating better work environments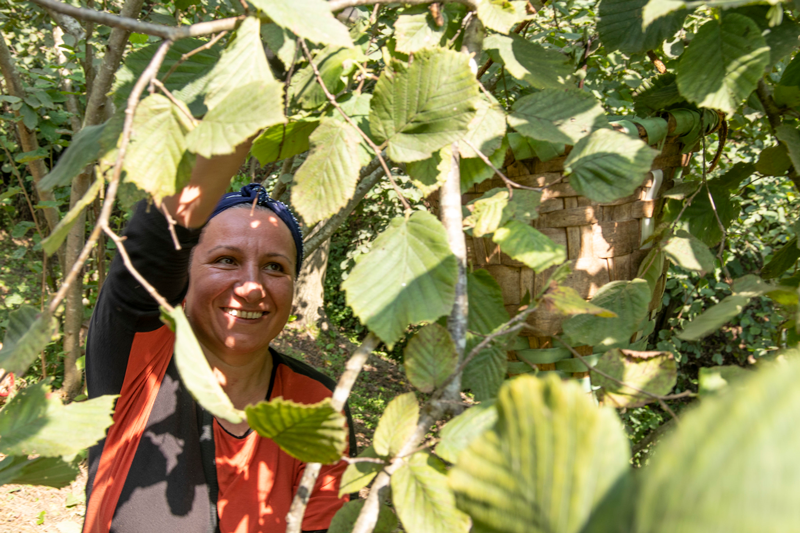 By the end of this project, we aim to see transformed communities that not only fully understand both the risks of child labor and the rights of workers, but also have made strides to address these issues.
With that in mind, the project will work to achieve the following outcomes:
Effective and sustainable community collaboration
Close community collaboration will result in collective action on child labor and working conditions. Effective collaboration will also produce more private-public partnership in these regions, which will lead to an increase in national funds being used to improve conditions for seasonal workers.

More play and learning opportunities for 600 children
In each region, there will either be a summer school or organized safe spaces for children's activities during the harvest.

Better working and living conditions for seasonal workers
Increased awareness through farmer and worker trainings will result in 10 renovated housing sites for seasonal workers and yearly housing assessments carried out in each region to determine the needed renovations and improvements for workers' living areas.

Greater corporate accountability
International, national, and local companies will have improved due diligence systems to tackle child labor by incorporating the best practices into their company sustainability practices. Companies will also share results and lessons learnt through in-company and cross-sectoral workshops.
Funders
Implementing partners
Intersnack
Durak Fındık
Balsu
Rainforest Alliance contact
Ozlem Gegez, Manager, Social Programs.
Tülay Güleç, Associate, Social Programs.
Support Our Work
Create a world where people and the planet prosper together.
DONATE TODAY