It's that season again—when we are constantly pummeled with ads that urge us to shop, shop, shop. While it's wonderful to acknowledge the people we love with presents, why not opt for more sustainable gifts instead?
This year, the Rainforest Alliance encourages you to repurpose existing materials in creative ways, choose products that tread more lightly on the Earth, and support producers and companies that are doing the same. Not only will you reduce spending and waste, but you will also be able to tailor your gifts to your recipients' individual tastes and needs.
Sign up for useful tips to green your life and protect our planet.
Get crafty
If the point of gift-giving is to let folks know you care, nothing sends that message better than a homemade gift. Can you sew? Repurpose old fabrics into a beautiful quilt. Do you have artistic skills? Draw a portrait of your father, or capture his favorite place on a canvas. Even novice crafters can knit a simple hat by watching a YouTube video; all you need are an inexpensive pair of knitting needles, and some wool in Dad's favorite color, and he'll be toasty and warm all winter.
If you've run out of time for projects like these, support crafting businesses run by Indigenous communities, like Peru's Warmi Awadora, a women's cooperative that weaves beautiful textile products using cotton grown in harmony with their forests.
Brewing up a more sustainable gift
Is there an avid coffee or tea drinker in your life? Select an assortment of Rainforest Alliance Certified teas or single-origin coffee beans, and pair these with a tea strainer or reusable metal or ceramic coffee filter. Are you a baker? Whip up some homemade biscuits, and pick up a jar of local honey at your neighborhood farmers market. If you're feeling extra generous, add two mugs, and maybe you'll be rewarded with an invitation to your friend's next coffee break or afternoon tea.
Give a gift that spices things up
Is your sister a hothead—um, we mean, does she like spicy food? Buy a bunch of Rainforest Alliance Certified chiles, put them in tall glass bottles with some peeled garlic cloves, and fill the bottles with extra-virgin olive oil. The chile-infused oil will add a zing to whatever she cooks, or if she's the kind of person who uses the oven as extra storage, she can always drizzle the oil on a freshly sliced baguette. If you're willing to forgive her for that time she embarrassed you when you were 12, add a bag of dried pasta, some olives, capers, and jarred artichokes, and you've practically bought her dinner.
Healthy snacking made easy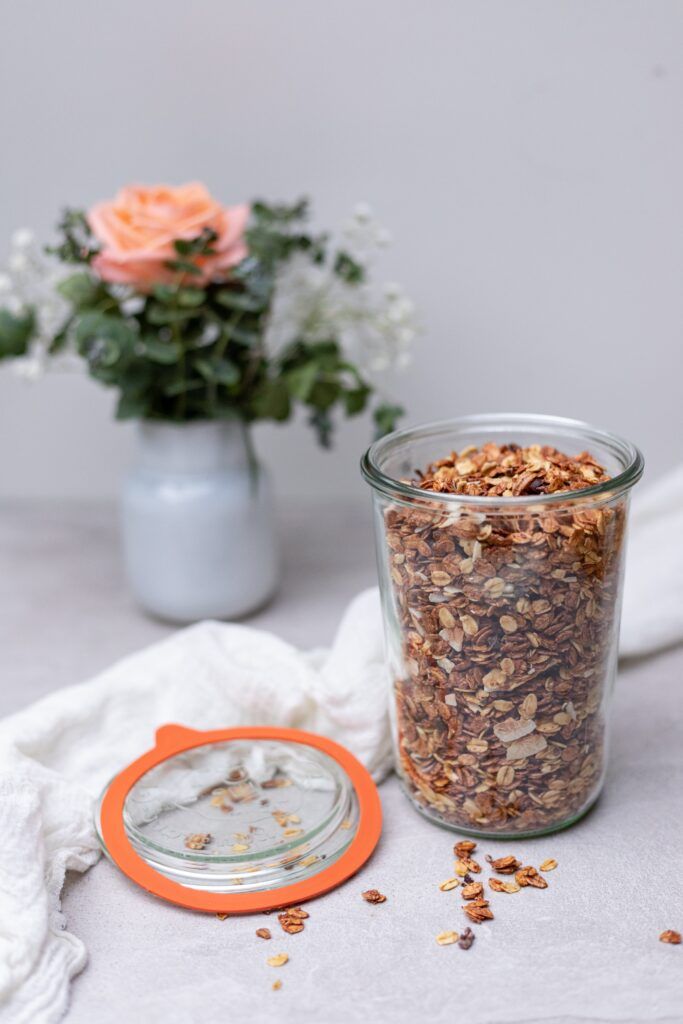 Does your mother like to snack? Make her a large batch of homemade granola, or toss together her favorite dried fruits and nuts, and divide the mixture into single servings. Pack each portion into empty lidded food containers that you've saved—individual glass yogurt and jam jars work well. Instead of buying store-bought fruit, dry your own Rainforest Alliance Certified mangos and pineapples in the oven.
Nix the packaging and double your gift
Look for wrapping paper that is FSC certified, or decorate a recycled paper bag with paint, markers, or reusable ink stamps. If a collage is more your speed, cut out magazine images that remind you of the gift's recipient, and layer them in a bold pattern.
Your presentation can also be part of your present. Swaddle your gift in a cool t-shirt and secure it with shoelaces. For that friend with a green thumb, pick up some seed packets, cloth gloves, and a small trowel, and place these inside a flower pot to get them started on an indoor garden. Place your parents' gifts inside two hemp totes that can be reused as grocery bags. (This last idea may reduce the number of guilt trips you get for not calling them often enough, though your mileage may vary.)
Give a gift that pays itself forward
Short on time and energy? Donate money to a nonprofit in your brother's name. If he's passionate about sustainability, let him know that your contribution to the Rainforest Alliance helps protect people and the planet. Print out proof of your donation, and—to sweeten the deal—wrap it around a chocolate bar with the Rainforest Alliance's little green frog seal.
Whatever you end up making or buying for the people in your life, keep your gift more sustainable so that the Earth receives a present as well.
Follow the frog for more inspiring stories from our global alliance
Explore