Jungwon Kim of the Rainforest Alliance visited our partner communities in the Ecuadorian Amazon to study their landscape conservation initiatives. Here's her travelogue.
Nature guide Josué Avila offers a series of soft warnings before we leave the comfort of Sani Lodge for our walk through the jungle. Please tuck your pants into your rubber boots securely. Don't lean against the trees—if these Conga ants bite you, it's really painful. Look closely at the vines in your path because there are pythons and boa constrictors here. I ask if anyone has ever been killed by an animal in this forest. "Once in a while someone has very bad luck, but it's extremely rare," he says. "Don't worry!" With a reassuring smile, he sets off down the path.
It takes us more than an hour to walk less than a mile—not because the path is difficult, but because there are so many reasons to stop. Rubber boots stuck ankle-deep in soft, fecund mud. A four-foot-long green iguana stretched across our path. Branches covered in inch-long spikes, a tree's defense against "strangler" vines. Giant bulbous nests swarming with termites that, when smashed as Avila demonstrates, create a paste that naturally repels mosquitoes.
He stops again a few minutes later to point out a 300-year-old kapok (Ceiba pentandra) tree, its massive trunk stretching far above the forest canopy. "The Ceiba is very important to us, in the customs of the Kichwa people. When someone in the community is sick, a shaman contacts the spirit of the tree to obtain guidance on what kinds of plant medicines can be used to heal someone. This tree contains a lot of knowledge."
Birds whistle and chirp as they dart between trees festooned in bromeliads and orchids. In the distance, howler monkeys grunt in unison like drunk football fans. As we stand before the Ceiba, awestruck amid the cacophony of the jungle, the stakes of our work in the Amazon could not be any clearer.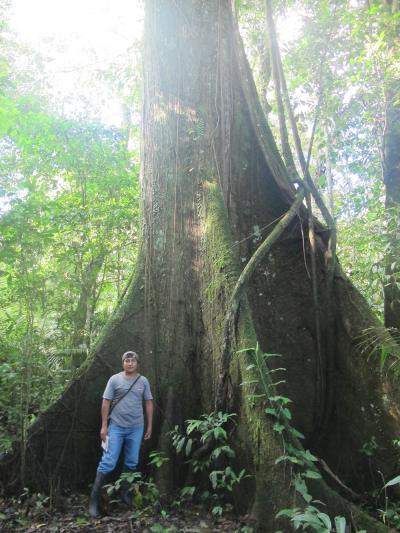 "The Ceiba is the father of all the animals. So our culture, from the very beginning, has been to protect the forest," says Orlando Gualinga, a fourth-generation shaman and former oil worker who served for decades as the community's leader. In the late 1990s, as he saw forests throughout the Amazon devastated by illegal logging, agricultural conversion and oil drilling, Gualinga sought the guidance of the spirits. A vision came to him of a large room "full of many, many gringos." He shared his vision with the community, which gave its full support to his plan to build a eco-lodge and develop a sustainable tourism strategy. A few years later, when the petroleras came again, he skillfully negotiated an agreement for them to help construct Sani Lodge in exchange for permission to conduct a seismic study—but he refused to grant drilling rights.
Today, the pristine tropical lowland forest around Sani Lodge—nearly 10,400 acres (4,200 ha) in all—is collectively owned by the 600 members of the Sani Kichwa community, one of 17 indigenous forest communities across Ecuador, Peru and Colombia working with the Rainforest Alliance's Sustainable Landscapes project. The project is part of USAID's Initiative for the Conservation of the Andean Amazon (ICAA), which united 30 local and international partners to strengthen conservation of the Amazon biome. On this land, nestled deep in Ecuador's Yasuní National Park—arguably the most biologically diverse region on Earth—hunting is strictly prohibited, as is cutting down trees. The residents of Sani earn their living, fund two schools and support the community infrastructure through a range of ecotourism activities, from hosting guests at the elegant, low-impact lodge to guided birding tours, cooking demonstrations and the sale of artisan crafts.
Just across Sani's property line, however, the forest has been decimated by decades of poor management by another indigenous community—one that has not developed any sustainable enterprises. Like many communities across the Amazon, this one has sold old-growth trees to illegal loggers for prices far below market value, perpetuating the economic hardship that makes them more vulnerable to further resource exploitation. Indeed, oil company representatives known aspetroleras have already visited indigenous communities in the region, and business hotels in the boom towns surrounding the Amazon are filled with them.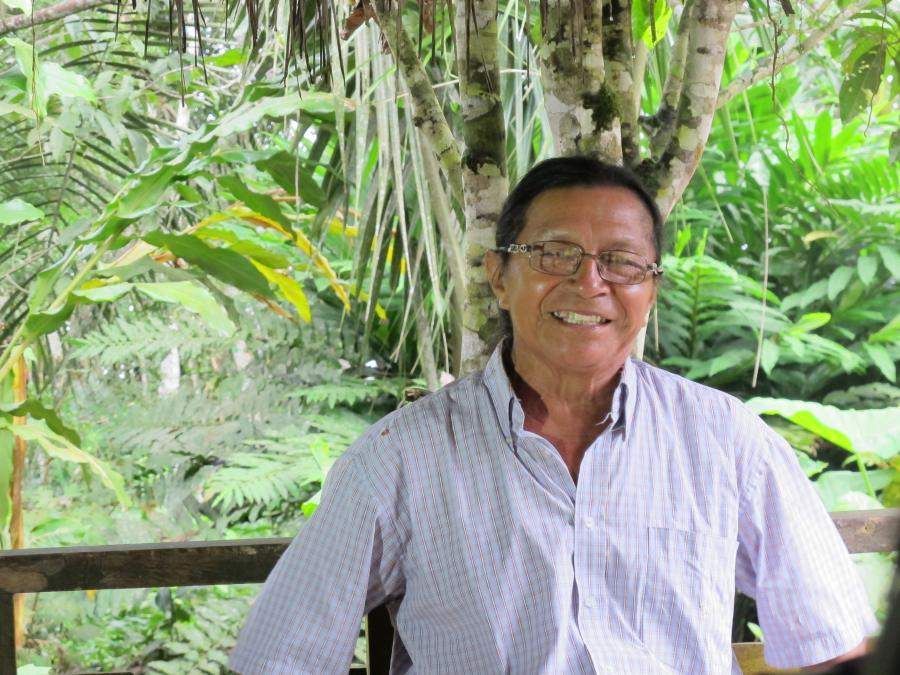 The fate of Ecuador's indigenous forest communities at the hands of the expanding petroleum industry—from violent territorial conflicts between non-contacted Amazon tribes and other indigenous groups to epidemic rates of cancer and birth defects caused by environmental poisoning around abandoned oil fields—has been well documented and vigorously protested. This "resource curse" might have been Sani's destiny, too, if not for Gualinga's vision.
For communities like Sani that rely on eco-tourism for their income, keeping forests healthy is vital to their success. For this reason, community-based tourism that prioritizes forest conservation is one of the Rainforest Alliance's key strategies in the Amazon. The Rainforest Alliance worked closely with Ecuador's ministry of environment to develop a new model for tourism in protected areas, based on the sustainable management of the entire destination, in order to reduce the impacts of tourism, protect unique wildlife species and generate sustainable economic alternatives for indigenous communities within the reserve. One of the tangible results of this work is the Destination Management Methodology, a guide to planning and organizing tourism activities within a protected area in a way that conserves biodiversity and meets the expectations of travelers from all over the world.
The methodology is just one example of our collaborative approach to an integrated landscape approach to conservation. Throughout the Andean Amazon, in Ecuador, Peru and Colombia, we've worked with forest communities to develop regionally appropriate, economically viable enterprises that incentivize forest conservation, from eco-tourism and agroforestry to sustainable timber harvesting and processing.
As the Rainforest Alliance concludes its fourth and final year of its work under the Sustainable Landscapes project, the quantifiable impacts are impressive. Our community partners—including Sani Lodge—are now conserving more than 780,000 hectares of land across Ecuador, Peru and Colombia through sustainable forest enterprises and boosting the livelihoods of more than 2,000 Amazon residents. In Ecuador alone, 600,000 hectares in the country's most fragile ecosystems are now being sustainably managed. And in the Madre de Dios region of the Peruvian Amazon, the indigenous producer associations we work with have channeled more than US $1.8 million in financing and sales over four years to construct a healthy economy based on sustainable forest enterprises.
Yet one of the most important impacts of the initiative is not quantifiable—although it is palpable in our partner communities: self-determination. The forest communities we work with have undertaken wildly varied paths, yet they are all on their way to achieving the financial stability they need to guard their forests from the ravages of oil extraction, illegal logging, and mining. Some, like Sani, were already operating functional businesses when they began working with us but needed technical assistance to strengthen their offerings. Others, like the youth community forestry association of Wamaní (also in Napo province), participated in our extensive training programs in agroforestry, which let them access the financial benefits and logistical support of Ecuador's national reforestation program.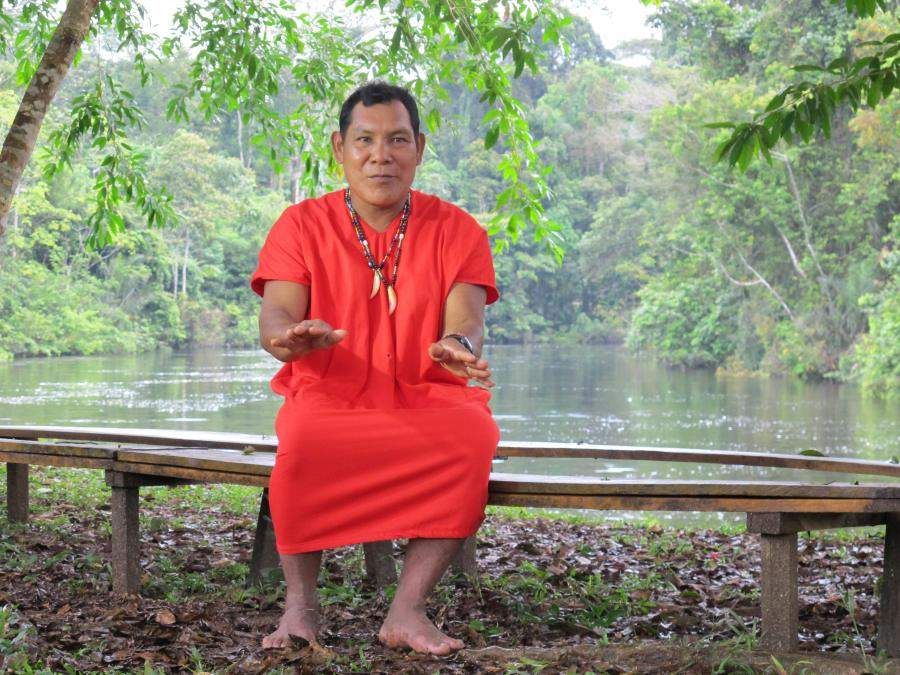 "We're building climate resilience and competitive local enterprises, promoting gender equality and strengthening indigenous communities—all through a new market-based approach," says Mark Moroge, the Rainforest Alliance's project director for Sustainable Landscapes. "We've worked hand-in-hand with all actors, piloting these solutions and scaling them to new levels in order to maximize our impact in the Andean Amazon."
For our community partners, protecting the health of the rainforest is their most urgent priority. Says Tomas Grefa, an elder in Cuyabeno region of the Ecuadorian Amazon and member of another ICAA partner community, San Victoriano: "The forest gives us life. Because the forest for us is full of medicine, it's our pharmacy. It has everything. It has medicine, it has food."
"We are alive thanks to the forest."
Support Our Work
Create a world where people and the planet prosper together.
DONATE TODAY