For coffee farmer Eko Purnomowidi, trees are the solution to many problems. The immense power of trees is a lesson he learned the hard way. Back in 2004, the combination of heavy rains and a deforested mountainside proved lethal to his community, prompting a huge landslide that took the lives of family and friends. ​​Today, reforestation is at the heart of his work at Klasik Beans, the Rainforest Alliance Certified coffee cooperative he co-founded in West Java, Indonesia.
"In one night, the whole village just disappeared," he says. After rescuing survivors and processing their own grief, Purnomowidi and his fellow volunteers made it their mission to ensure that such a tragedy would never happen again. They began by replanting trees high up on the mountain and gradually established shaded coffee farms next to these forests—a land-management approach, known as agroforestry, which helps to foster biodiversity while also producing quality coffee.
Sign up for useful tips to green your life and protect our planet.
Although the cooperative was established in 2009 with just eight members, it is now more than 2,000 farmers strong, with plots that are typically two hectares or smaller. In 2018, Klasik Beans earned Rainforest Alliance certification for its implementation of more sustainable farming practices, such as reforesting the hillside, protecting waterways and wildlife, and nourishing the soil.
Black panthers playing among the coffee trees
Collectively, the efforts of the cooperative's members have had a remarkable impact. "We don't have landslides anymore," he says. "If you have agroforestry…the more biodiversity of the trees, the more variety, the cleaner the water becomes, and of course the fresh air."
In fact, Klasik's farms so closely resemble natural forest that local wildlife has sought refuge. After Purnomowidi and his colleagues installed camera traps in their coffee-processing shelters earlier this year, they received a surprise visitor. "We can hear like the sound," he says, imitating a whistling noise, "and we can see this black panther playing in our place." The particular shelter where the animal was spotted was very close to the protected forest of Mount Puntang, and he assumes that the panther thought it was still moving within that area.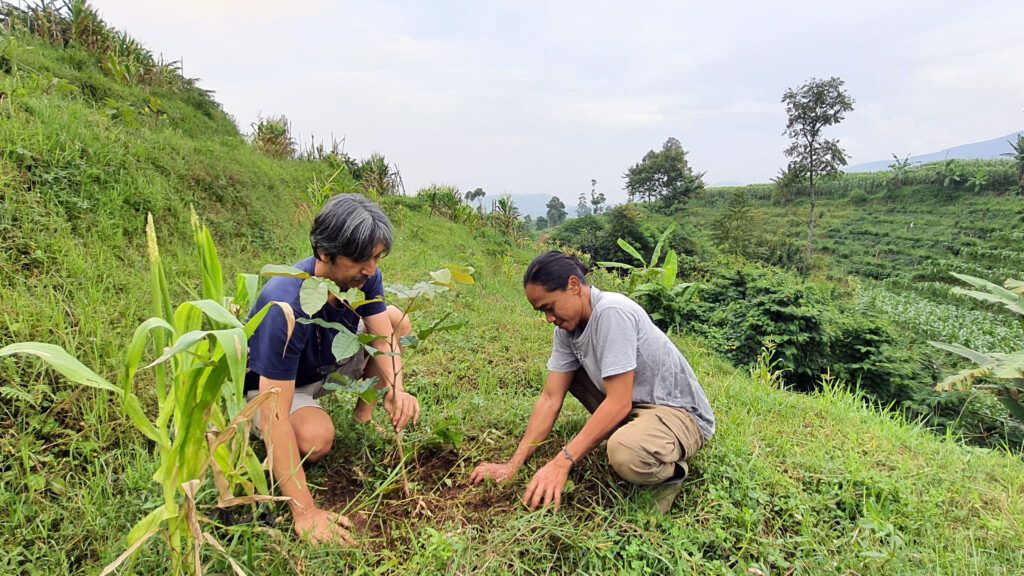 Walking barefoot into nature
Whenever Purnomowidi enters the forest, he goes barefoot or wears shoes made of natural materials, such as leather or rubber, because this allows him to assess the soil's health, something one cannot do through thick plastic soles. In areas that are rich in organic matter from fallen leaves and twigs, the soils are softer, while the poorer soils are less humid and not as warm. "It's difficult to explain, but if you do [it], then you start understanding."
His gentle approach seems very much in keeping with his personality, and it's also the reason he enjoys working with the Rainforest Alliance—a relationship he views as a collaboration. "We reach climate resilience by protecting the forests together," he says.
Collaborating with the community on reforestation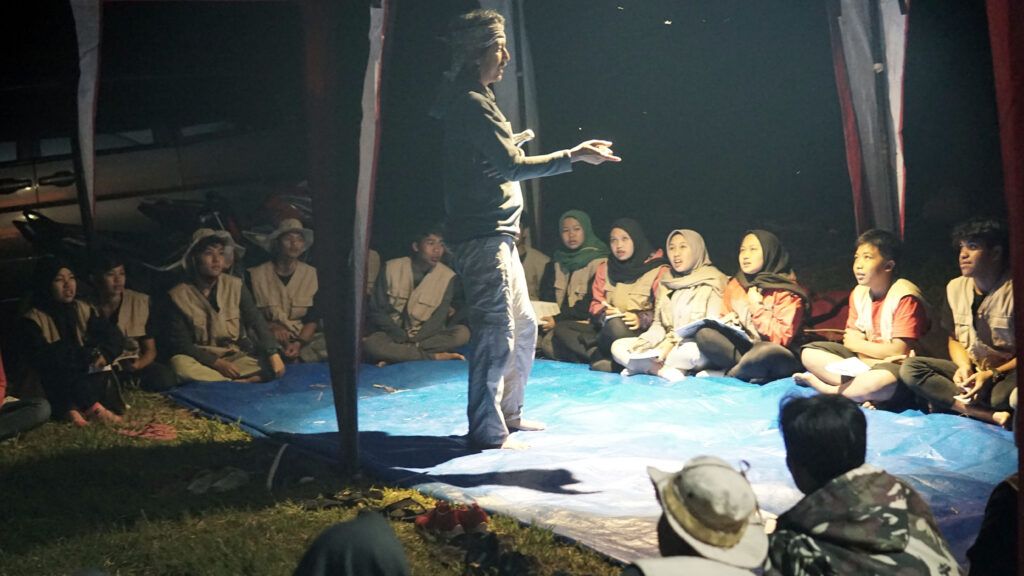 While he has acquired expertise from his tangible connection to the earth, he has also learned a great deal from working directly with local communities. A passionate educator, he spends a lot of time with the community's 20- to 35-year-olds, teaching them about reforestation and encouraging them to keep farming, instead of leaving their villages for the city. In 15 years, he's seen the numbers of participants in this age group increase from 20 to 34 percent. "If we set up something, and people are coming because they like to come—because they see the benefit, or because we are in harmony—then we can reach what we want to reach."
So, what's next on the horizon for Purnomowidi? Although the cooperative's quality coffees earn good prices, he would like the entire coffee sector to shift its focus to a new measure of success. "We need to start counting the economic value of the air and the water," he says. "How much oxygen, how much carbon … the benefit of the birds who spread all the seed." By assessing the impact of these indicators, he believes, "maybe, we can change perspective."
Follow the frog for more inspiring stories from our global alliance
Explore