Listening provides an excellent opportunity to learn. That simple fact is the driving force behind the Rainforest Alliance's new Community Listening Program . The program was designed to gather, analyze, and incorporate the knowledge of those at the heart of our mission—namely farming and forest communities—to help us improve how we work.
Although we have always collaborated with local allies, we hope to boost our effectiveness further by collecting and applying their feedback in a systematic way. We want our programs to accurately reflect the experiences of rural communities around the world and address their most urgent needs.
Sign up for useful tips to green your life and protect our planet.
Listening to different voices
Whether it's a young Mexican coffee farmer who is preparing for his first certification audit, the single mother in Guatemala who manages the plant nursery that her village needs for a restoration project, or the Ghanaian farmer who is working to increase the number of shade trees on his cocoa farm—these are the people who drive our global alliance and whose perspectives we need to hear.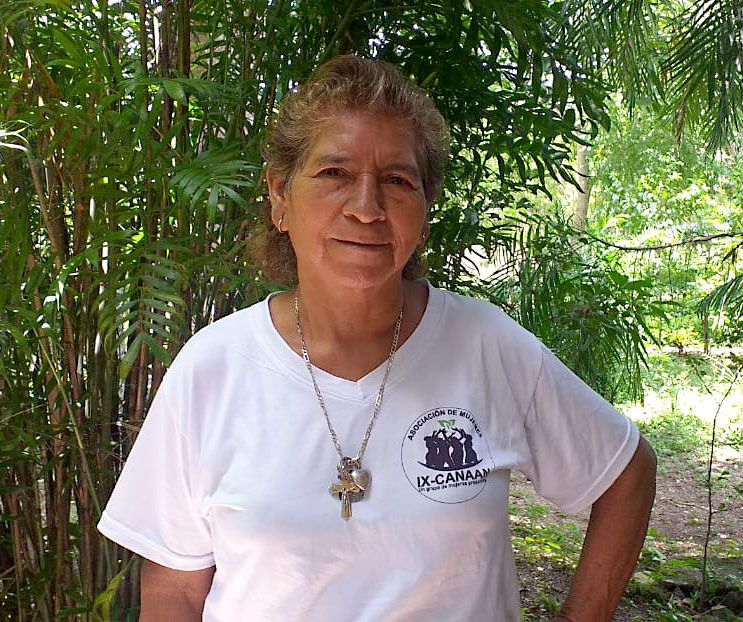 One of those voices belongs to Juana Melendez, a member of Grupo Ixcanaan in Guatemala, a cooperative that has received Rainforest Alliance training and support. The group consists of 16 women entrepreneurs who produce handicrafts, vegetables, and eggs. "I am an old woman," says Melendez. "I want people to know what is needed here, because we are working people, and the land is our life."
Community members that participate in our listening program will be asked to share feedback on three main areas: their working relationships; implementation of our programs; and external challenges, such as political, economic, social, and climatic concerns that affect their lives and livelihoods. This information will be gathered using a variety of research tools, including workshops, questionnaires, and direct interviews with community members, conducted in the local language.
The program is being implemented first in Ghana, Guatemala, and Mexico, and will subsequently be scaled up across our entire organization. Field work began in May 2022, in Guatemala, with planning sessions and meetings with community members in two different areas: the Petén, where the communities with which we've partnered for more than two decades have maintained a near-zero deforestation rate on their land; and the Pacific region, where we work with banana farmers to help them adopt more sustainable practices and restore degraded lands.
In Mexico, where we collaborate with community forestry concessions and coffee cooperatives to conserve vital forest landscapes, workshops have been held in the states of Oaxaca, Jalisco, Chiapas, and on the Yucatán Peninsula. The process is also getting underway in Ghana's Ashanti and Northwest regions, where cocoa growers are working toward Rainforest Alliance Certification and improving their farms' resilience to climate change. By rolling out the listening program with these particular communities, we will be able to gather stories and data from a wide array of contexts.
Applying community feedback across the board
After we analyze data and opinions from community members, their insights will be applied in tangible ways. For example, we want to learn more about what farmers experience as they work to meet our Sustainable Agriculture Standard's environmental, social, and economic criteria on their way to earning Rainforest Alliance Certification. We plan to use this knowledge to address specific elements of the certification program and incorporate their feedback into the standard.
But the Community Listening Program's potential benefits go far beyond certification. Local staff will also be able to consider the feedback when they design new projects. And our advocacy team will gain a greater understanding of the policies and circumstances that affect rural communities on a daily basis. "It is a cross-cutting initiative that will bring us closer to these communities in different ways," says Yuritzin Flores Puig, the program's manager.
Communities make the information their own
We will also be returning the information we collect to the communities who shared it with us. When listening program staff traveled to Guatemala this past May, they learned how valuable this step could prove to be for the communities themselves. "In conversation after conversation, it was obvious that farmers and community forest members are very conscious of the power of the data, stories, and insights that the program will be producing," says Deanna Newsom, who oversees knowledge management and learning in the Rainforest Alliance's monitoring and evaluation unit. Nearly every stakeholder had ideas about how they could apply the information themselves—from improving how they interact with donors, to developing strategies to grow their enterprises.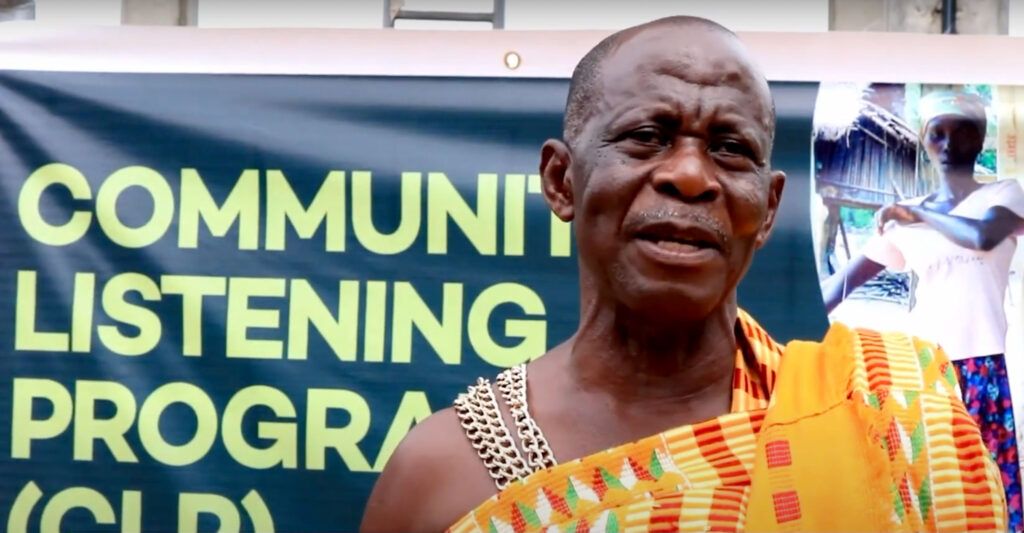 Take María Centeno, for example, the manager of La Carmelita's forestry concession in Guatemala's Maya Biosphere Reserve, which produces sustainable timber and other forest products, such as chicle and xate. Twenty-five years ago, Centeno was a founding member of the concession and later served as its president. Now, as she looks ahead to her retirement, she wants to be sure that La Carmelita's institutional history is safeguarded. She believes that the information gathered by the listening program will play a crucial role in helping the community's young people manage the concession after she and her peers step down.
"The ongoing interventions are helping us in so many ways," says Bartholomew Mensah, a farmer in Ghana's Sefwi-Wiawso District, referring to the support we offer his community as they work to generate multiple income streams, but he also sees great value in the new program. "I believe it will give a way for you to listen to us more and provide further diversification."
Invest in the next critical decade
Help us scale, deepen, and accelerate our impact to protect the planet and our entire global family.
Donate now