This time of year, you see a flurry of news stories about the COP—the annual climate change conference hosted by the UNFCCC (or in plain English, the United Nations Framework Convention on Climate Change). But what is the COP? Who is going? And why does it matter? Here's everything you need to know ahead of COP 28 in Dubai (November 30 – December 12).
Sign up for useful tips to green your life and protect our planet.
If you're not familiar with the COP's history, it can be tricky to follow the coverage of the climate change negotiations, so we turned to our own Leila Yassine to demystify it. Yassine began working on climate issues in the late 1990s with Greenpeace Lebanon, and she is currently the Rainforest Alliance's global advocacy manager for nature.
Q: Let's start at the beginning. What is the COP?
Yassine: Ok, so COP stands for "Conference of the Parties"—and by "parties," we mean international governments. These governments signed a hugely important climate change treaty in December 2015, at COP 21, which was held in Paris. The so-called Paris Agreement was a historic moment, being the first international climate agreement committing governments to take action to limit global temperature increases and address those climate impacts that are already happening.
Since then, the idea behind these annual climate change negotiations is to promote implementation of the Paris Agreement by building a legally binding obligation for wealthy countries to reduce greenhouse gas emissions, implement long-term strategies for both climate mitigation and adaptation, and provide economic support to countries that lack the financial resources to deal with climate impacts.
Q: Who attends the COP?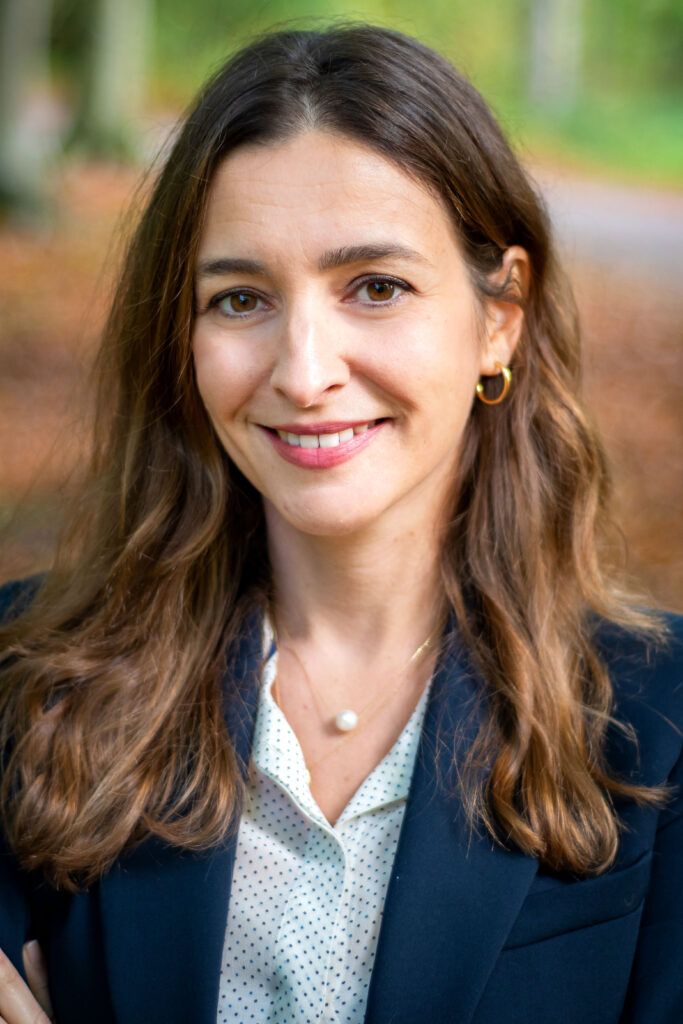 Yassine: The Paris Agreement was signed by 197 countries, each of which sends its own negotiating teams to the COP. The UN also sends its climate experts, and there are lots of other organizations that are invited to join as observers; these include environmental and sustainability NGOs (like the Rainforest Alliance), youth organizations, women's rights groups, Indigenous peoples, business groups, trade unions, farmers, and others.
Q: Are marginalized communities well represented?
Yassine: If we look at who is marginalized, it's always the same people—women, youth, local communities, and Indigenous peoples. Take gender, for example: At the last COP, only 34 percent of the committees and 39 percent of those leading the delegations were women.
However, in the years that I've been attending and working with NGOs, I've seen these groups be very effective at advocating for their cause. They have successfully pushed for policies to be more inclusive, even at the highest levels of the UN, but there's still much more to be done to ensure proper representation. For example, groups like She Changes Climate are fighting for the equal inclusion of women in all aspects of the climate change negotiations.
Q: How does the conference unfold over the two weeks?
Yassine: The talks take place on a daily basis in the big negotiation arena. The closer we get to the end of the COP, the more often these meetings happen. There are also many closed-door meetings, to which we, as observers, have no or extremely limited access.
The climate change negotiations focus on implementing the Paris Agreement, which committed the parties to keeping global temperature increases "well below" 2° C above pre-industrial levels—with the goal of limiting global heating to 1.5° C. At the COP, the parties discuss their progress toward these goals and their long-term strategies for mitigating and adapting to climate change.
Then there are also different official UNFCCC and Pavilions side-events that take place at the COP venue. Organizations like the Rainforest Alliance can partner with others and apply to hold a joint event. At previous COPs, we have hosted events on the role of effective alliances in creating climate-resilient landscapes and conserving natural ecosystems like rainforests.
Q: Is the Paris Agreement enough, or do we need new targets?
Yassine: The Paris Agreement needs to be strengthened, of course, because what's really been missing is the ambition and willingness of the parties to fully commit to it. It's legally binding, but to what extent is it legally binding? Each government gets to decide on its own non-binding national targets for emissions reductions, which are known as the national determined contributions, or NDCs. And now with different global conflicts and political crises taking center stage, we're seeing many countries backing away from their climate goals. I don't think we need new targets, but we do need ambitious climate plans, strong commitments, and real implementation.
Q: What is the role of nature-based solutions, such as forest conservation and sustainable farming?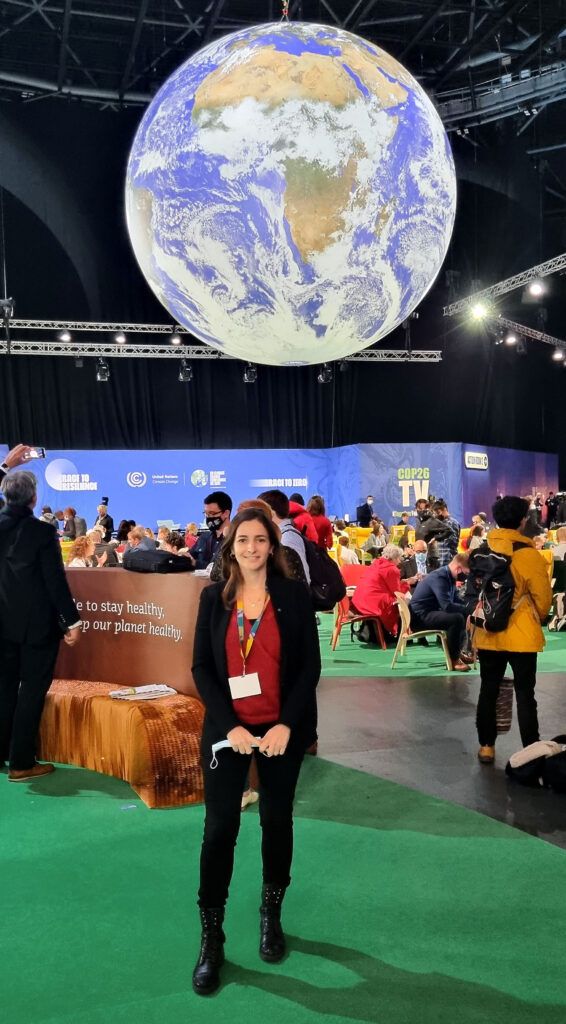 Yassine: Nature is a powerful ally. Tropical forests, sustainable farms, healthy soils, etc.—all of these absorb emissions and serve as carbon sinks. Nature also helps us reduce harmful climate impacts. As countries update their strategies and plans, they need to transition to climate-resilient practices, like regenerative agriculture and forest conservation. The work we have done in Guatemala's Maya Biosphere Reserve, for example, actually feeds into that government's NDCs and its national adaptation plans. It's also essential to tailor these solutions to local contexts and ensure that communities are not only involved, but play a leading role.
We're also encouraging the private sector to take climate-smart steps. Companies need to reduce forest degradation and deforestation, support local communities and Indigenous peoples, and increase their investments in regenerative agriculture and ecosystem restoration.
Q: When COP 28 is over, how do we assess the results? What would constitute progress?
Yassine: When speaking about previous COPs, I think people generalize too much by saying that nothing is being achieved. We need to look at it from another angle: There are many agreements shaping up, but are they being implemented? That's the real question. In my opinion, the most important aspects that are missing in these climate change negotiations are justice and solidarity. We need to make sure that wealthy countries deliver on the funding—for both climate mitigation and adaptation—that they've promised to the most financially vulnerable countries.
Q: What does the Rainforest Alliance hope to see happen at COP 28?
Yassine: We know that approximately 25 percent of greenhouse gas emissions come from the land sector, whether that's agriculture, forestry, or other land uses. For us, the COP is an important forum to promote climate solutions—land-use policies and practices—that address both mitigation and adaptation.
It's also where we push to make sure that the financing gap is addressed. We want to see more funding that promotes community-led, nature-based solutions, like regenerative agriculture and Integrated Landscape Management. We want governments and the private sector to set ambitious commitments and work toward achieving science-based targets that enable climate-resilient development.
Q: Can the general public attend or participate in any side events at COP?
Yassine: If you are in Dubai, you can go to the green zone, which is the public area of the venue. (The blue zone is only for those who have a badge.) On the COP's official website, there's a schedule of all events. But public sessions will also be transmitted live via YouTube, and you can watch the final deliberation day, which is when the parties present outcomes.
Q: What can we all do to keep world leaders accountable?
Yassine: Keep track of your government's actions and check to see if it is implementing its commitments. If it isn't, get together with like-minded individuals and organizations and tell your leaders what you think.
To stay current on the latest COP 28 developments and join the conversation, follow the Rainforest Alliance on Instagram, Facebook, and LinkedIn, and tell us what you think.
Invest in the next critical decade
Help us scale, deepen, and accelerate our impact to protect the planet and our entire global family.
Donate now