As we begin the new decade, we get ever closer to the publication of the Rainforest Alliance's new 2020 Certification Program – the first step on our journey to reimagining certification.
Ensuring that partner companies can transition easily to this new system is a priority. Therefore, we are happy to announce that from July 1, 2020, we will offer companies full mutual recognition for coffee, vanilla and herbal infusions (including rooibos).
What does this mean for companies?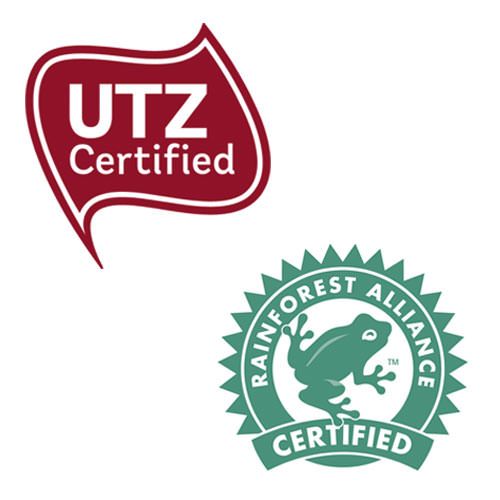 In concrete terms, what it means is that companies at the end of the supply chain will be able to source Rainforest Alliance Certified™ or UTZ certified ingredients – or a mixture of both – and then use either the Rainforest Alliance Certified seal or UTZ label on pack, in accordance with the labeling rules of the respective program.
We launched this claim-level mutual recognition for cocoa, tea and hazelnuts in 2019. Chain of Custody Mutual Recognition has been in place since December 2018. This allows all companies to purchase both UTZ certified and Rainforest Alliance Certified ingredients while only having to be Chain of Custody audited for one of the current programs.
Extending mutual recognition options to coffee, vanilla and herbal infusions (including rooibos) is an important step that will make things simpler for companies sourcing these certified products.
Looking at the big picture, mutual recognition supports our partner companies to make decisions on which seal creates the most value for their brand. In addition, we hope that it enables farmers in both systems to find new buyers and markets for their products.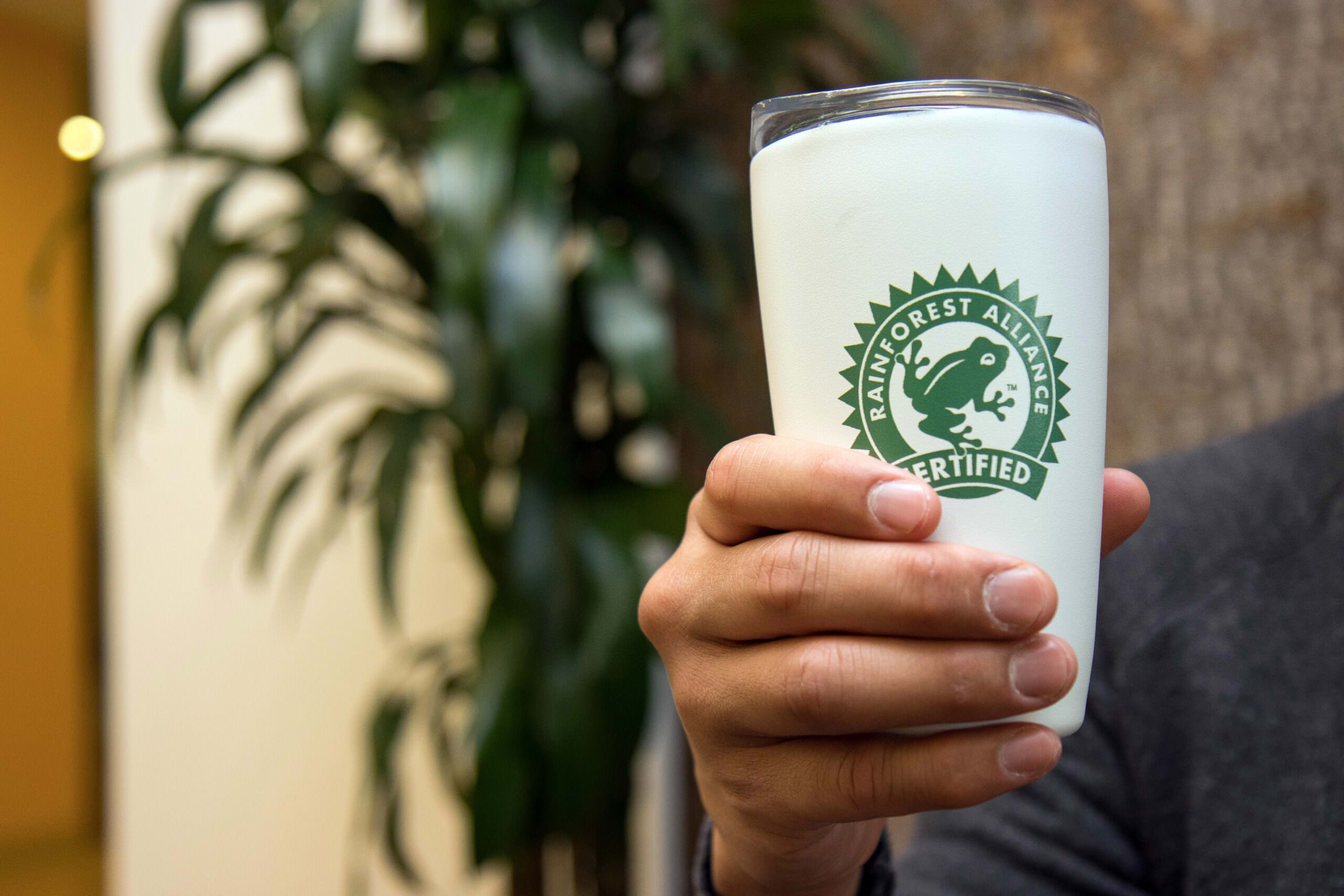 What will the costs be?
The volume-based royalty/fee level for coffee will be aligned at the current Rainforest Alliance program rate and invoiced at the first buyer after export level.
This means that companies buying UTZ certified coffee as of July 1, 2020 will pay $33.07 per MT ($0.015 per pound) of UTZ certified green coffee, an increase of 0.3 US cents per pound. From January 2021, the invoicing of the volume-based fee will shift from the packers/roasters to the first buyer after export. In case the coffee is not exported, the company redeeming (tracing) the volume in the MultiTrace system will be invoiced.
For rooibos and herbal infusion ingredients, we will match the UTZ program fee, which means a new royalty for sellers of Rainforest Alliance Certified herbals. For vanilla, we will continue to waive the UTZ program fee and not yet charge a royalty on Rainforest Alliance Certified vanilla.
The new royalty amounts for all of crops that are available for mutual recognition are specified on our mutual recognition page.
Why is coffee now included?
We did not include coffee in the first rounds of claim-level mutual recognition. The reason for that is that we wanted to take steps to reduce potential negative effects on certified farmers and companies in the supply chain, given the current coffee market price and supply conditions. It is however important that the coffee sector is also provided with the time to transition to our new certification program through mutual recognition.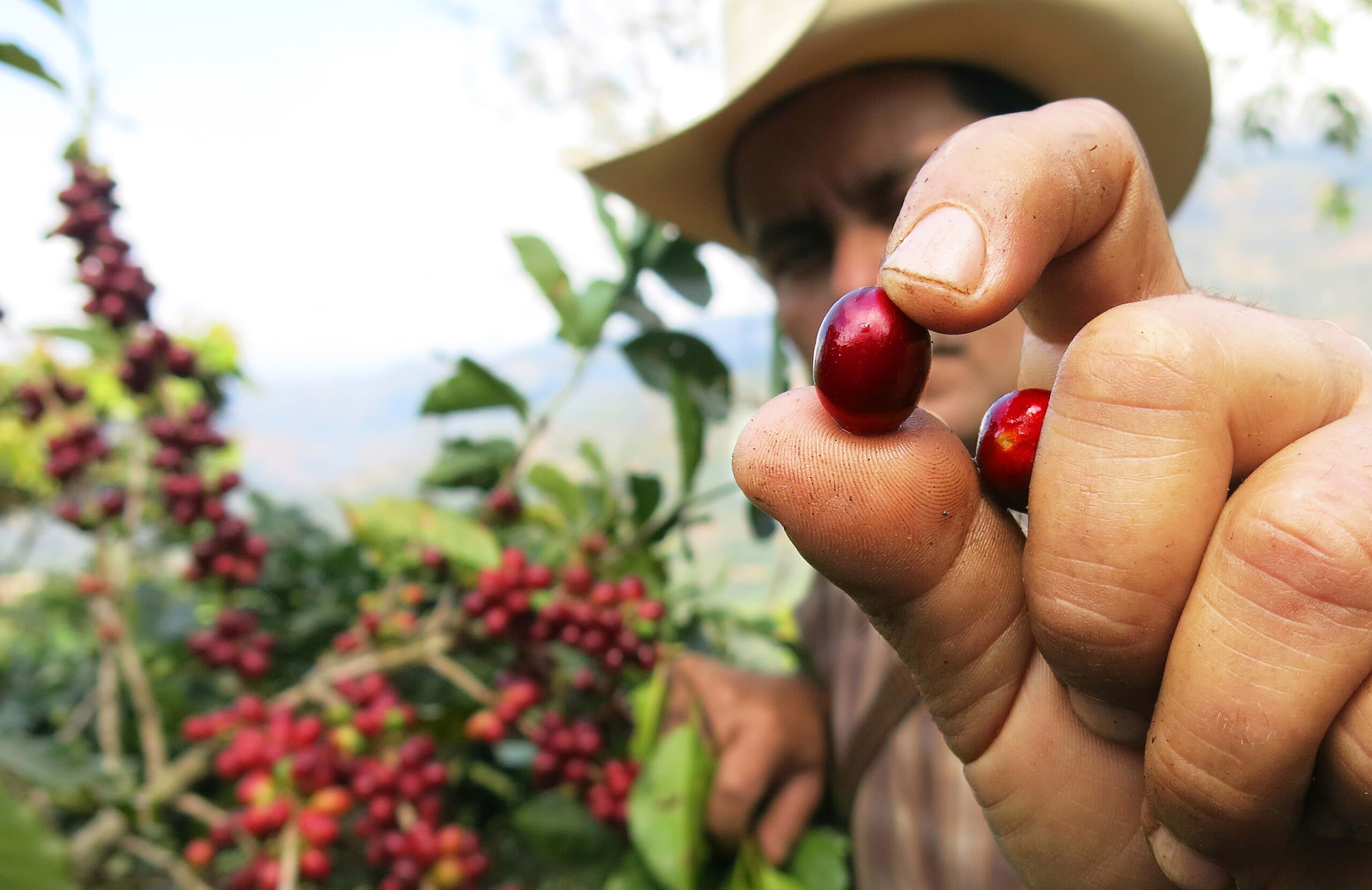 We have therefore taken these two measures :
In December 2019, we waived the requirement for current Rainforest Alliance Certified farms to comply with additional ("Level B") continuous improvement criteria until the new standard takes effect next year. The new standard will include continuous improvement criteria for all certified farms. This will help ensure that the farmers will be able to invest in the criteria of the new standard rather than spend on requirements that may not be continued.
In July 2020 we will replace the UTZ program fee with the Rainforest Alliance royalty for coffee. Therefore, these costs are equal in the supply chain, as we've done with other crops benefiting from mutual recognition.
More information
For more information read the mutual recognition page on our website. If you have any questions about the options for mutual recognition, please contact our Customer Success team at customersuccess@ra.org.
Support Our Work
Create a world where people and the planet prosper together.
DONATE TODAY